Screenshots of Huawei Mate 20's "Dual Active SIM" capabilities leaked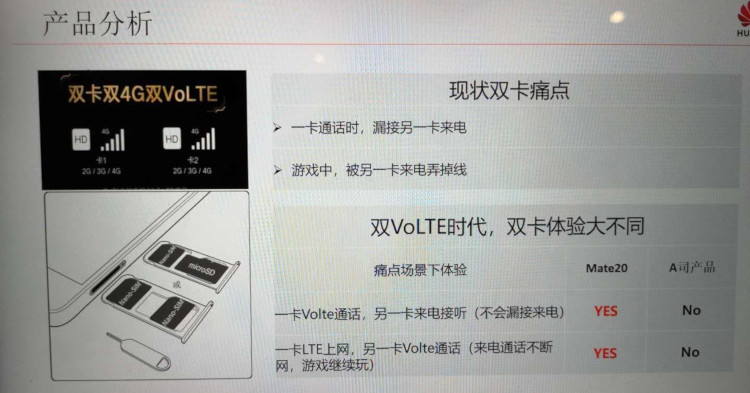 Recently, an image of the Huawei Mate 20 Dual Active SIM has been leaked courtesy of slashleaks.com showcasing the Huawei Mate 20 series capability to have 2 active fully featured SIM cards at the same device. As compared to existing implementations, which only one SIM card can remain active at a time especially during calls as the other SIM card will be set on standby throughout the duration of the call.
With Huawei's implementation, both SIM cards are able to receive calls on VoLTE and data concurrently without interruption. However this can be very complicated as the device has to be able to communicate between two cellular networks without interfering with each other. Do take every bit of information with a grain of salt due to the fact that there was no official statement by Huawei. We can expect to know more about this technology during the launch of the Huawei Mate 20 series. Stay tuned to TechNave.com for more updates like these.