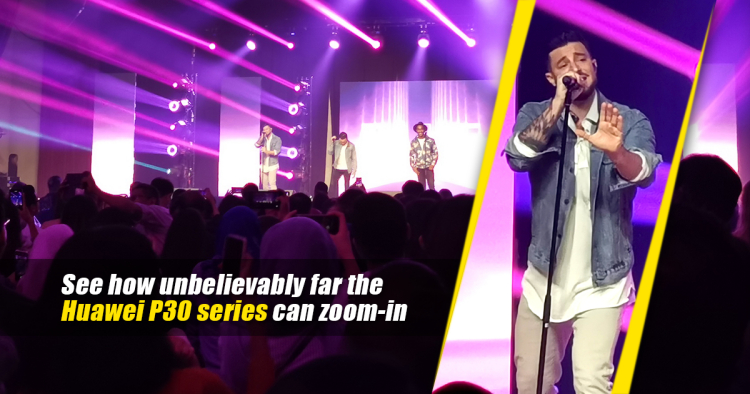 Anyone who has tried taking photos with their smartphones from the back in a dark concert hall will tell you, most of the time, pictures don't end up very well. However, leaked camera samples from what appears to be their upcoming Huawei P30 series, have revealed just how powerful their zoom is from a normal seat at a Blue concert. The pictures seem to be composites of three pictures, one in normal, one in the highest lossless zoom and one in the maximum zoom (probably using digital).
Clearly you can see that the lossless zoom or middle pictures showcase some really powerful zoom, maybe even more than the current 10x periscope zoom recently reported being seen on the Huawei P30 Pro. Going all the way to the maximum with digital zoom (we're assuming it's probably 15x) and the camera samples show that you can even take portrait shots of the band members.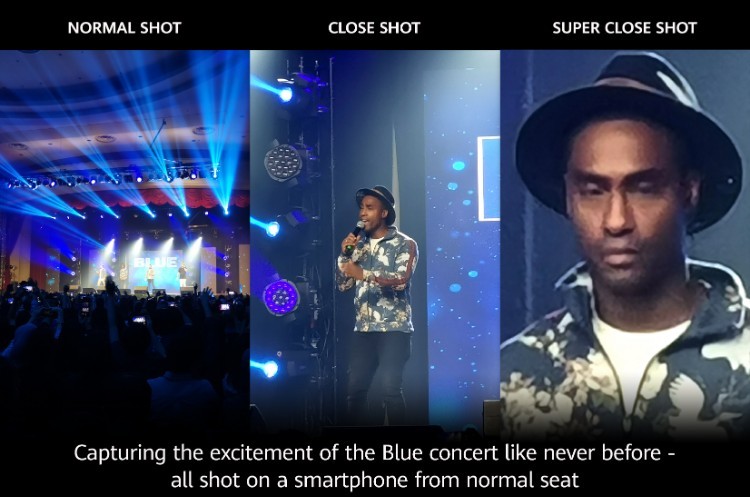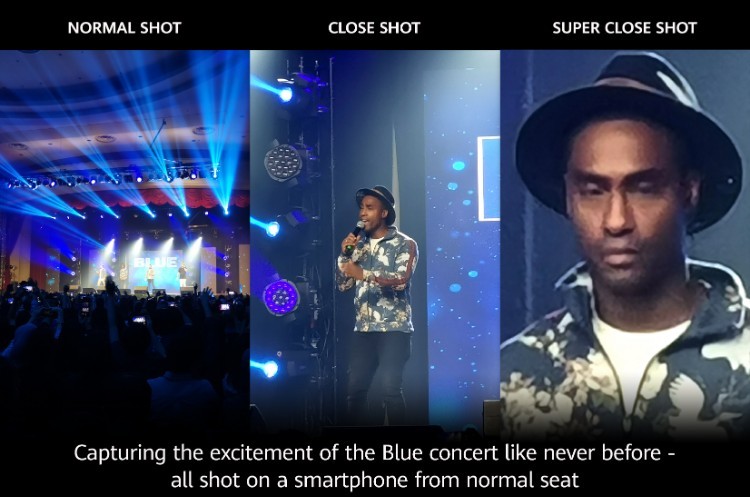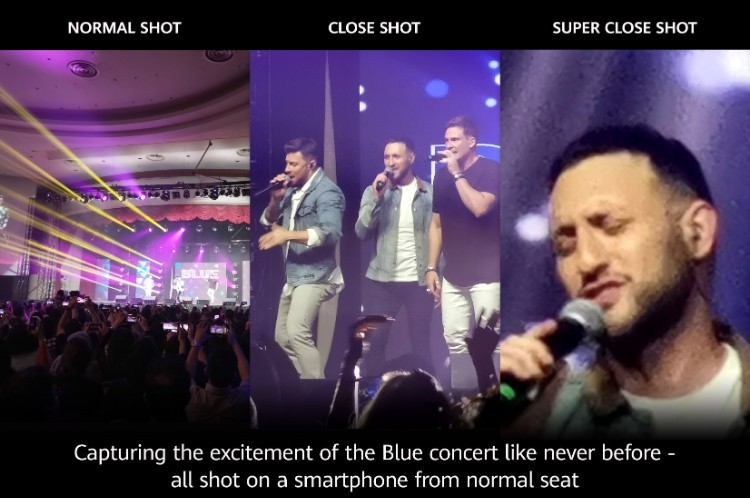 While the maximum digital zoom shots are obviously not as clear as the lossless optical zoom images, what strikes us is that they even managed to get a shot at all, as most zoom shots at 15x usually end up a blurry mess. This seems to indicate that Huawei have included some much improved stabilization as well, at least enough to take fairly clear shots of the band from the back, at a normal seat in a dark concert hall.
What do you think? Well, we won't have long to wait as the upcoming Huawei P30 series is set to be launched in Paris on 26 March 2019 and we will probably be there to check it out, so stay tuned to TechNave.com. In the meantime, check out the shots below.