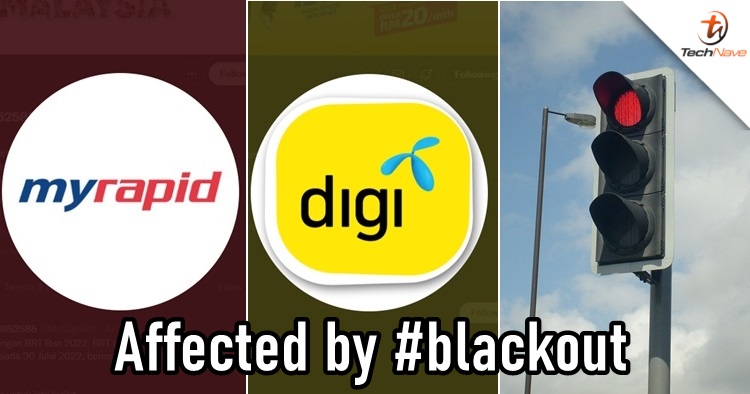 UPDATE - TNB Careline has announced that the electricity has been restored. The issue was a supply disruption caused by a piece of equipment at Yong Peng North Main Entry Substation (PMU) in Yong Peng, Johor. The electricity power is expected to be gradually restored in each area soon.
By now, you should know about the news of the blackout in several parts of Kuala Lumpur and Selangor. More specifically - Shah Alam, Nilai, Hulu Langat, Bukit Jalil, Selayang, Segambut, Cheras, Seri Kembangan and Bangi. That being said, the blackout has also affected other services such as the Rapid KL LRT train line, Digi services and some traffic lights.
About an hour ago, the Rapid KL admin posted on the company's Facebook page that some rail services are affected by the blackout. At the moment, the Ampang and Sri Petaling LRT route can't function at all. At the same time, the Dewan Bandaraya Kuala Lumpur (DBKL) has announced that some traffic lights around KL are malfunctioning due to the blackout.
On the other hand, Digi has also confirmed that the company is experiencing some network interruptions following the blackout. Most of Digi users in Selangor and Klang Valley would be experiencing poor service lines so it's not just you alone. That said, Celcom users could also be experiencing mobile internet outages in Cheras, as well as Maxis albeit not many solid reports.
Tenaga Nasional Berhad's technical teams are currently trying to find out what's the issue as we speak. So in the meantime, I guess we can just sit and wait for them to sort it out. We will be updating this page again once the electricity is back, so stay tuned for more trending tech news at TechNave.com.