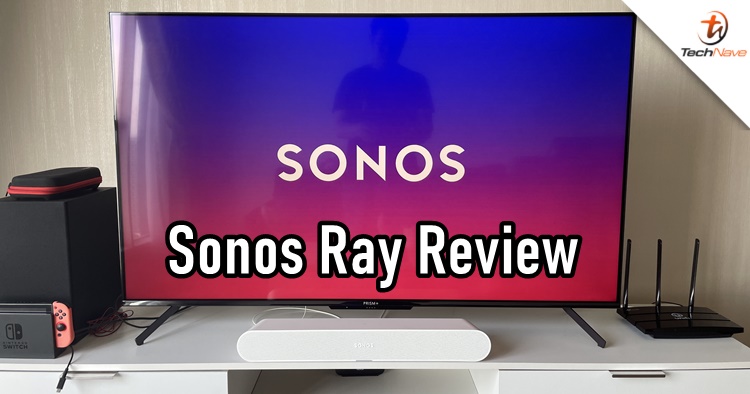 At the end of 2021, our buddies from TechNave Chinese reviewed the Sonos Beam 2, which has an excellent sound and great bass performance. However, it wasn't something everyone could afford as it was priced at RM2699. As noted by our reviewer, it's relatively more expensive in Malaysia (for some reason) and not cheap compared to most soundbars.
But what if I told you that there is another affordable option that also offers great sound performance? Not only that, it's smaller and cheaper by almost a thousand Ringgit? Well, if that's what you are looking for, read below to check out what I have to say about the Sonos Ray.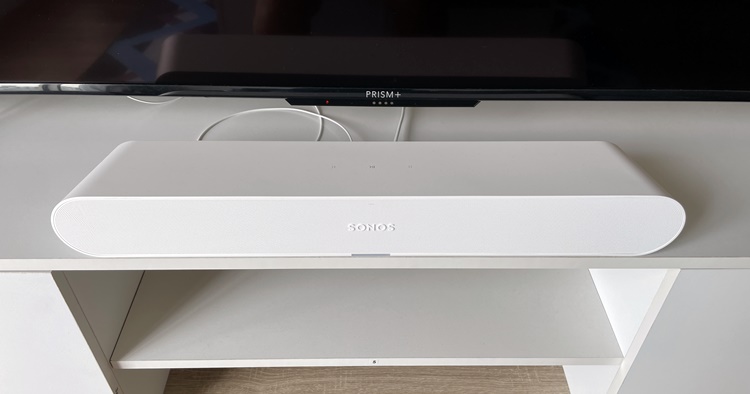 Apart from white, there's a black variant too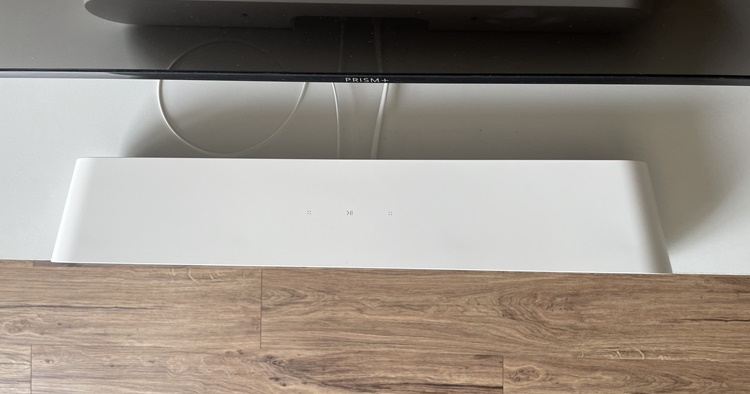 Pretty small for a soundbar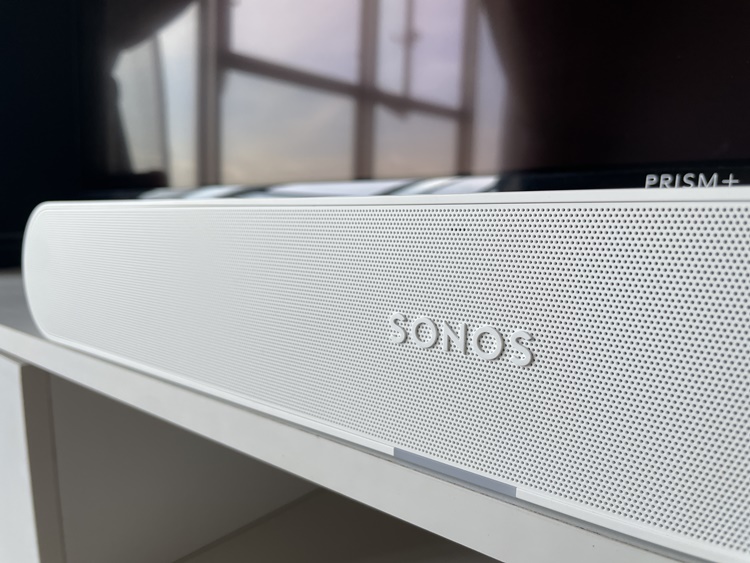 A clean and minimalistic design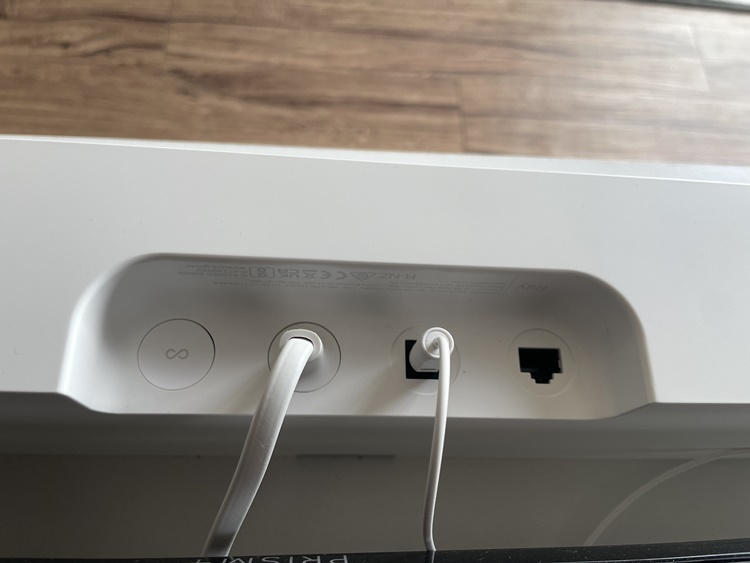 These are the only ports you get
The Sonos Ray just recently entered the Malaysian market in May, and you might be surprised to hear how powerful this little guy is. Compared to the standard soundbars, the Sonos Ray only measures 559 x 71 x 95mm and weighs less than 2kg! It's a pretty compact soundbar that you can bring around with ease. It can be mounted to a wall too (if you wish).
Like every other Sonos product, you will need to download the Sonos app from the Google Play and Apple App Store to activate it. Honestly, I don't really like it when I'm forced to use an app to use a product, even if it does make the installation and pairing process faster. As long as you follow the steps in the app, you will have Sonos Ray ready to play in no time.
However, I do have one major complaint during the installation. This only happens if you lend/borrow the Sonos Ray (or any other Sonos products) to/from a friend and family. If your friend or a family member has already paired it with their Sonos app, you won't be able to connect to the Sonos Ray at all. I was stuck for an hour trying to figure out what was wrong.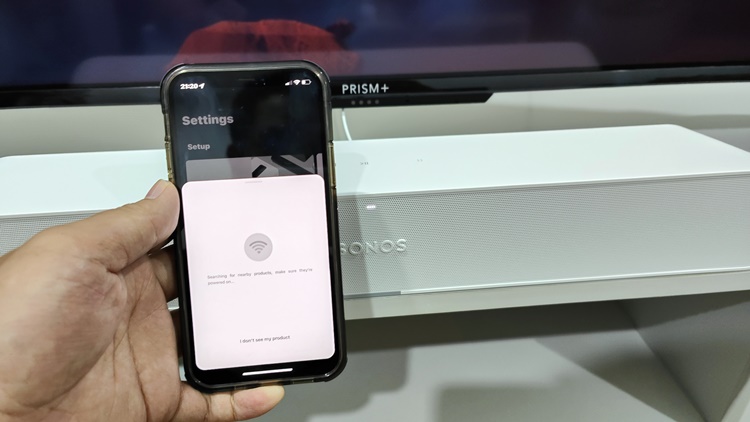 If already paired to another device, the Sonos Ray won't appear in the app unless you do a factory reset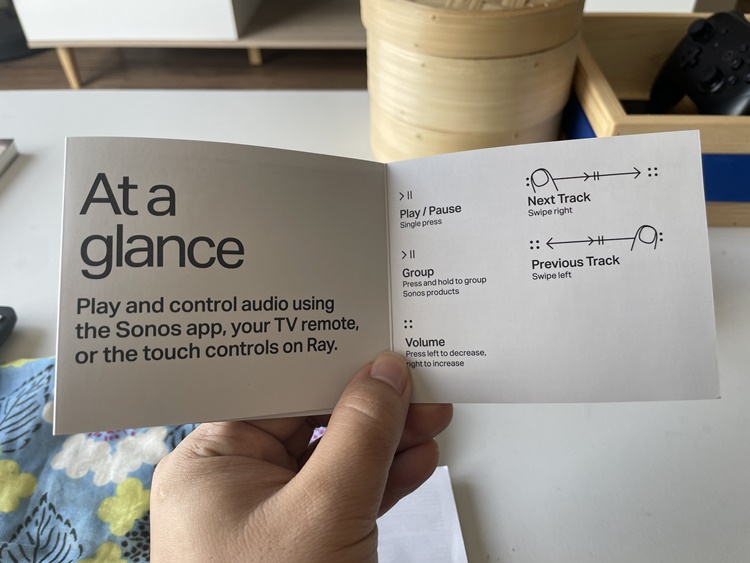 There are no factory reset instructions lol
To give you an analogy, it's like when someone gives you a phone without doing a factory reset. But in Sonos Ray's case, you can't even detect it on the app, which is even worst. The most glaring mistake was that Sonos didn't include instructions on how to do a factory reset in the manual. These are the most basic of requirements, yet I had to Google to find a YouTube tutorial video to do so. Come on, Sonos, REALLY?
So anyway, that's my only major complaint about the Sonos Ray. Another minor complaint is not for the soundbar but rather the Sonos app. Just like when I first reviewed the Sonos Roam, I sometimes wonder why it exists, apart from setting a connection to the product. I still can't listen to any song after signing into my YouTube Music account or connect to my Apple Music app. And there are no local radio stations! I can't even initiate Tune Living Room with TruePlay properly despite following the instructions.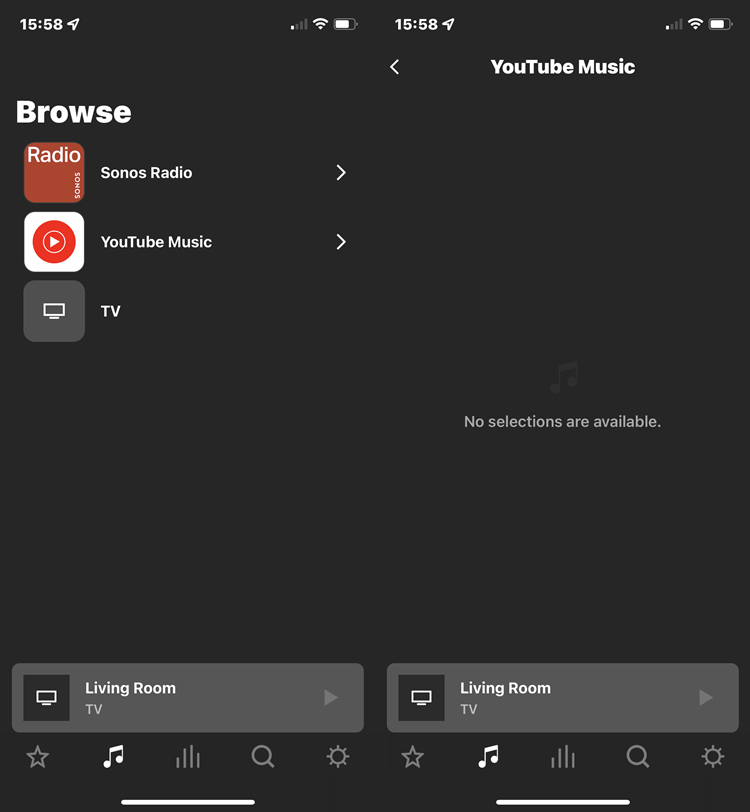 So...how does this work, exactly?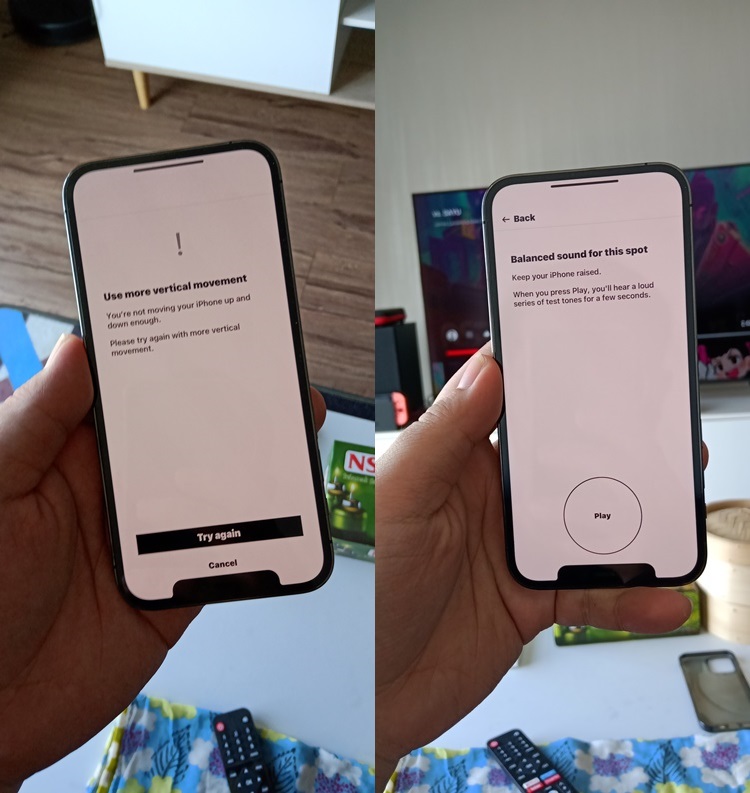 I followed the instructions, but it didn't work. Maybe I'm doing it wrong?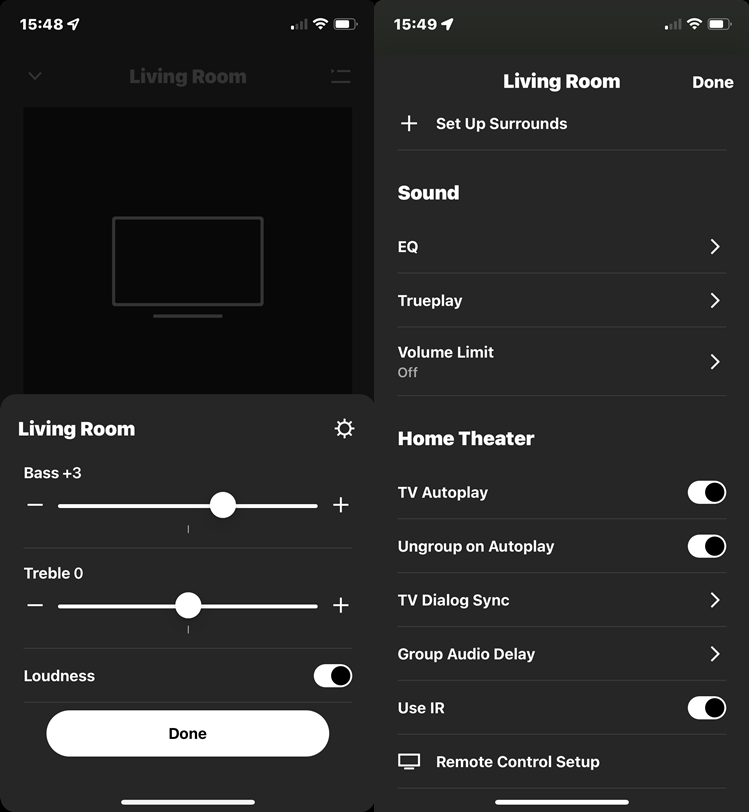 Controlling the volume and settings in the app
You should be mindful of the types of setup for remotes too. If you're plugged in via the optical port, you can use IR (infrared) remotes to control the volumes. But if your remote is an RF (radio frequency) or Bluetooth type, you need to perform some extra steps to make it work, or it probably won't work at all. According to the app, common RF and Bluetooth remotes like the ones from the Apple TV, Samsung One and F series, and the LG Magic Remote should work. That said, my PRISM+ TV remote couldn't work with the app, even though it's using an IR remote.
Thankfully, you don't really have to bother yourself with the Sonos app too much. The Sonos Ray is the highlight here, so let's get back on track. At first, I wasn't expecting much because of my poor pairing experience. But all that was swept away by the sound performance. The Sonos Ray features two mid-woofers and two tweeters rated as Class-D amplified. If you didn't know, those are usually found in HiFi speakers.
A bass solo from Davie504
How do all the amplifiers balance each other out? According to Sonos, there is a Bass Reflex System that minimises distortion and rounds out the low-end frequencies. What makes Sonos Ray stand out is that it not only offers well-balanced sound. It also supports Stereo PCM, Dolby Digital 5.1, and DTS Digital Surround. Unfortunately, Dolby Atmos isn't available, but I still appreciate how I had a somewhat mini theatre experience in my small living room.
All in all, I enjoyed listening to the Sonos Ray soundbar. It's great for both movies and games, thanks to its decent, immersive sound effects. I tend to listen to LoFi and other background songs when I'm in the kitchen or having my friends over. If you want, you can also set your sound preference in the Sonos app for the bass, treble and loudness. Personally, I recommend turning on Speech Enhancement and Loudness, as well as Bass +3 for the best balance.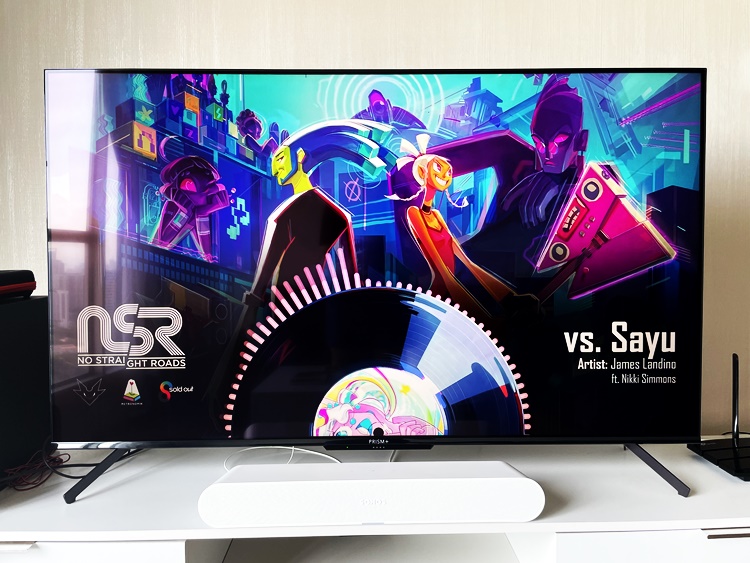 The Sonos Ray is really great for music
So would I recommend the Sonos Ray? Aside from the bad installation experience (which won't happen to new users) and complicated remote control setup, the RM1799 price tag could be worth your buck if you intend to get it for music. The soundbar still costs more or less the same as many other branded soundbars from Sony, LG, and Samsun, but the lack of Dolby Atmos may make you think twice.
That said, the Sonos Ray may disappoint other users since it also lacks an HDMI and AUX port. In other words, this soundbar may benefit casual users more than audiophiles. Also, a smaller soundbar is more suitable for smaller living rooms, as it saves a lot of space on the TV stand without needing a big woofer box.
Tech specs and features
Quad core 1.4GHz A-53 CPU, 1GB SDRAM and 4GB NV

Class-D 2x tweeters and 2x midwoofers digital amplifiers

Measures 559 x 71 x 95mm, weighs 1.95kg

Supports WiFi (2.4Ghz), optical output, Ethernet, IR receiver

Features Bass Reflex System, Adjustable EQ, Speech Enhancement, Trueplay, Night Sound, Apple AirPlay 2, Stereo PCM, Dolby Digital 5.1 and DTS Digital Surround
Pros: Good immersion and sound quality performance overall for movies, games and especially music
Cons: Obsessively requires the Sonos app to pair, no factory reset instructions (lol) if you need it, and the remote control volume setup is a bit complicated
Conclusion: If you like Sonos and want to save space on the TV table, go for it