Sony Malaysia Gift Guides 2016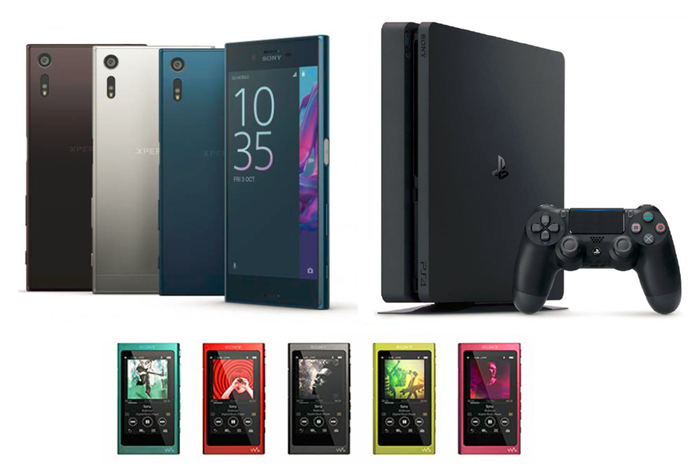 We know, we know, we're not even in the middle of November yet and the shopping malls are already starting to put on the Christmas decorations. That being said, it doesn't hurt to prepare a gift early for your loved ones, so from the courtesy of Sony Malaysia, here is a list of Sony's latest products from 2016!
Smartphones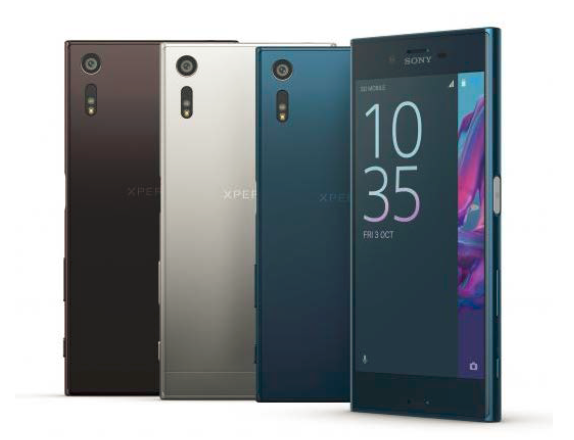 The Sony Xperia XZ is Sony's latest smartphone in the Malaysia market with an affordable price tag of RM2699 only! What's so special about this smartphone? Well, it has a 23MP main camera with triple image sensing technology, along with an intelligent battery for long term usage.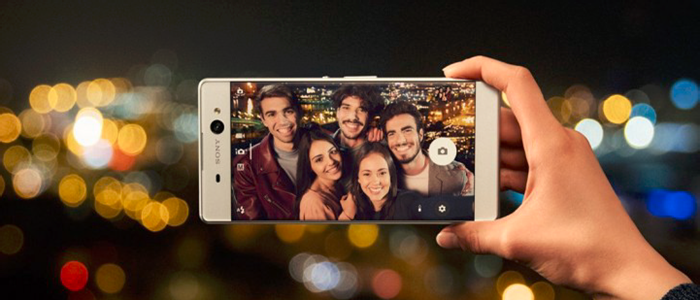 On the other hand, the Xperia XA Ultra has a 16 MP low-light front camera. Say cheese to your perfect selfie compact smartphone for RM1699!
For the gamers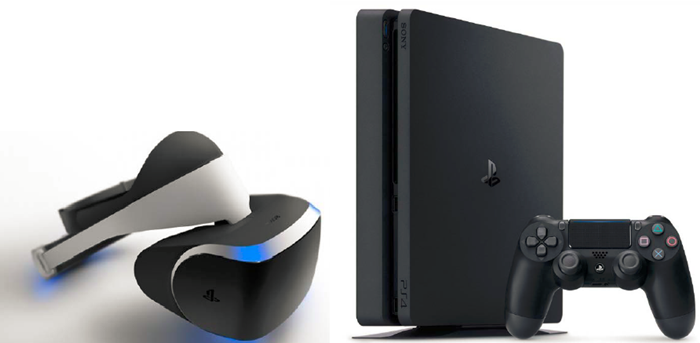 PS VR (left), PlayStation 4 Slim (right)
Next, the PlayStation 4 Slim comes in two prices - RM1349 (500GB) and RM1499 (1TB). Packed with ultra-fast processors and mobility, enjoy all of your favourite games with your friends and family this coming holiday season. Also, not forgetting to redefine your expectations the virtual reality experience with the PS VR, which cost RM1799.
h.ear the sound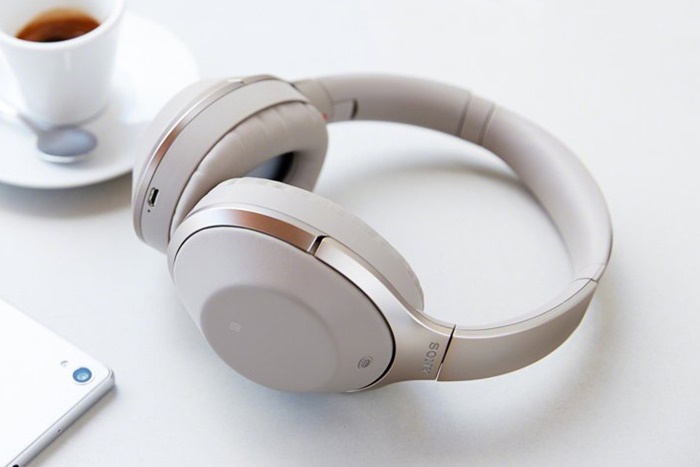 MDR-1000X
Sony is also known for their sound quality products, and with their latest industry-leading noise cancellation headphone - MDR-1000X (RM1699) lets you enjoy your music free of distractions, it's also a perfect companion with Sony's new NW-A35 Walkman (price TBA), which comes bundled with the Noise Cancelling headphones.

NW-A35 Walkman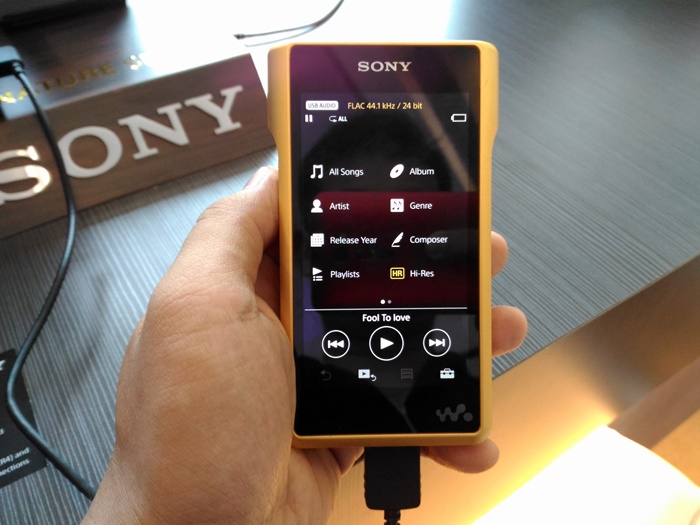 NW-WM1Z Premium Walkman
Speaking of the new Walkman, there's also a premium version of it which is the NW-WM1Z Premium Walkman. Featuring Hi-Res Audio, this Walkman is made of high-grade gold-plated copper, this is an experience a symphony of detail with the Signature Series Walkman for the audiophiles.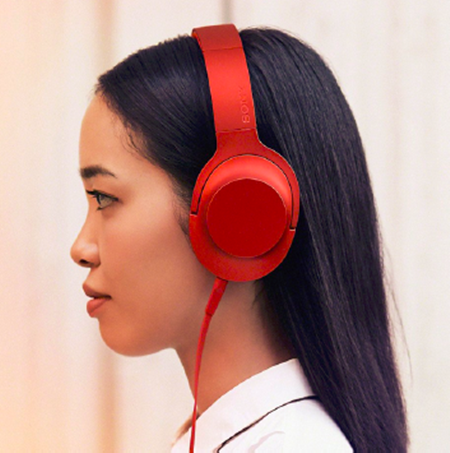 Other than that, there's also another headphone that comes in various colours (Lime Yellow, Viridian Blue, Charcoal Black, Silver, Bordeaux Pink and Cinnabar Red) with Hi-Res Audio technology - the MDR-100AAP (RM699).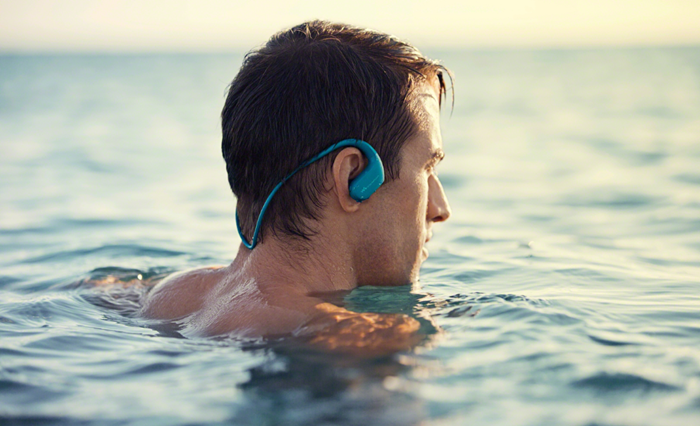 And if you're more into outdoors activities, you can go for the NW-WS413 (RM399) which can withstand elements, all weathers and any conditions. It also comes in Lime Green, Ivory, Blue, and Black.
It's all about the bass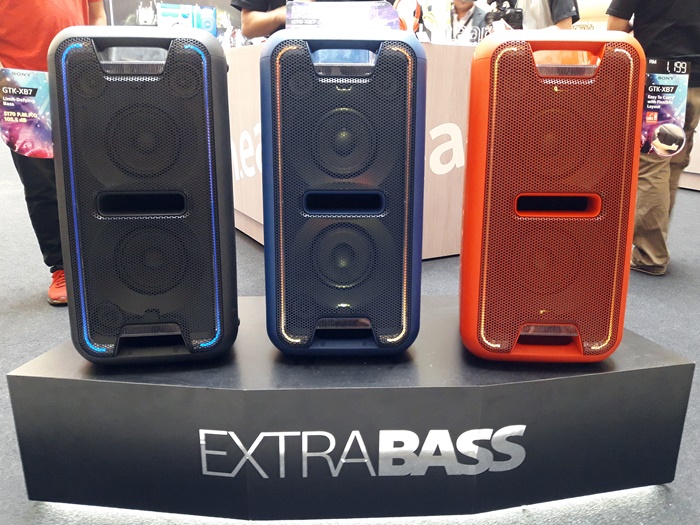 While we're still on the topic of sound, for a price tag of RM1199, maybe you could get the GTK-XB7 EXTRA BASS box system for your party, as it allows you to control your music with vibrant LED lights to create a club-style atmosphere.

Or if you prefer a more indoor home base party, the HT-ST9 (RM3399) is also great for immersive cinematic sound with High-Res Audio.
TV

Z9D TV (left), X80D TV (right)
To add on to that, the new Z9D is the ultimate 4K HDR TV that will surely go well with the HT-ST9 soundbar, offering high-quality contrast, colours, textures and details, this comes in two variants with 65-inch (RM23999) and 75-inch (RM29999). If you're looking for something smaller, the slim X80D TV can do too, sporting 4K HDR image quality for RM3999 (43-inch) or RM4499 (49-inch).
So there you have it, if one of those Sony devices are on your list, better start saving up for next month! And stay tuned for more tech-tips at Technave.com!