Sony PS5 Digital Edition could be priced below ~RM1652 and standard PS5 at ~RM1855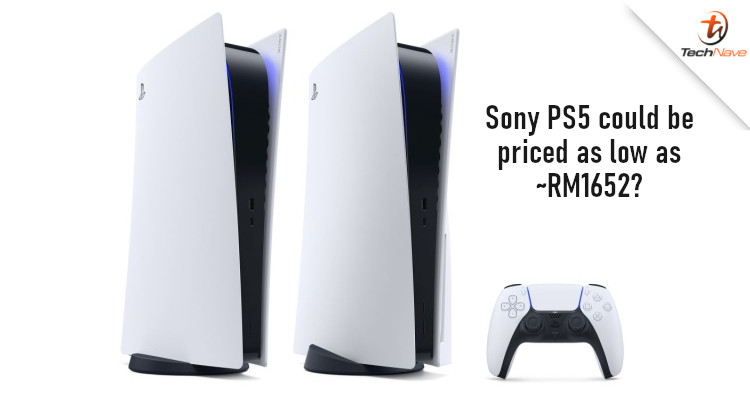 It's not long now till the Sony PlayStation 5 (PS5) showcase! Set for the wee hours of tomorrow morning (Malaysian Time), the event is expected to show us more first and third-party games that will be launching with the next-gen console. Many are also hoping that Sony will disclose the prices of the consoles then, but rumours of that have already begun surfacing.
According to Bloomberg, the PS5 Digital Edition could be priced below USD 400 (~RM1652). It's not as cheap as Microsoft's Xbox Series S (USD 299, ~RM1235), but it'll be a more powerful console. On the flip side, the standard PS5 is expected to launch for USD 449 (~RM1855), which would be cheaper than the Xbox Series X's USD 499 (~RM2061).
Bloomberg also claimed that Sony may reduce its manufacturing volume, making it 11 million units compared to the 15 million units expected by March 2021. However, GamesIndustry.biz reports that Sony has officially denied this claim, saying: "We have not changed the production number for PlayStation 5 since the start of mass production." Interestingly enough, Sony didn't deny the claims regarding the prices. Hint hint...
If the rumoured prices are accurate, the PS5 Digital Edition could be the best deal for a 4K-capable next-gen console. But what do you think? Would you get the Digital Edition or standard PS5? Let us know in the comments below and stay tuned to TechNave for more updates.