Sony announces PlayStation 5 showcase on 17 September 2020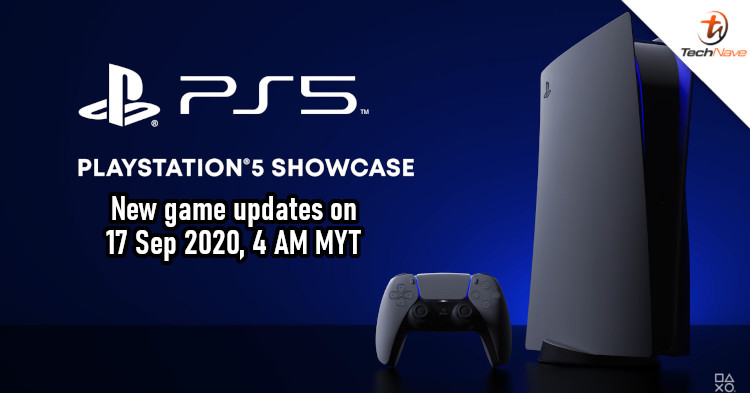 The launch of next-gen consoles draws nearer and Microsoft has already taken the lead by announcing prices of its new Xbox consoles. But now Sony is ready to share some news and has announced a PlayStation 5 (PS5) showcase that will take place on 17 September 2020.
Sony confirmed that we'll be getting another look at games set to launch on the PS5. Specifically, we'll be getting updates from Sony Interactive Entertainment Worldwide Studios and other developers on the latest games for the console. Moreover, it's been confirmed that it will be a 40-minute digital showcase that will go live on 17 September 2020 at 4 AM (MYT).
In our opinion, 40 minutes isn't a lot of time, so it'll probably be a series of new trailers and updates. To watch the showcase on that day, visit playstation.com/ps5. However, there is a possibility that Sony would announce the launch date and pricing of its next-gen console. Speaking of which, a leak on Amazon Japan hints that the PS5 could launch on 20 November 2020.
PS5コントローラ用充電スタンド
PS5用ヘッドセット
PS5コントローラ用アタッチメント
・
・
・
この商品の発売予定日は2020年11月20日です。
この商品の発売予定日は2020年11月20日です。
この商品の発売予定日は2020年11月20日です。https://t.co/A3GArnN32A

11月20日発売なんですか。 pic.twitter.com/XPppeIhDhr

— れんか (@Renka_schedule) September 9, 2020
All of the Amazon Japan references have since been removed, so the date could be accurate. But having said that, do you have your war funds ready for the new Sony PS5 or are you eyeing the more affordable Xbox Series S? Let us know on our Facebook page and stay tuned to TechNave.com for more news.