Sony Xperia XA2 Ultra review - A selfie phone for premium users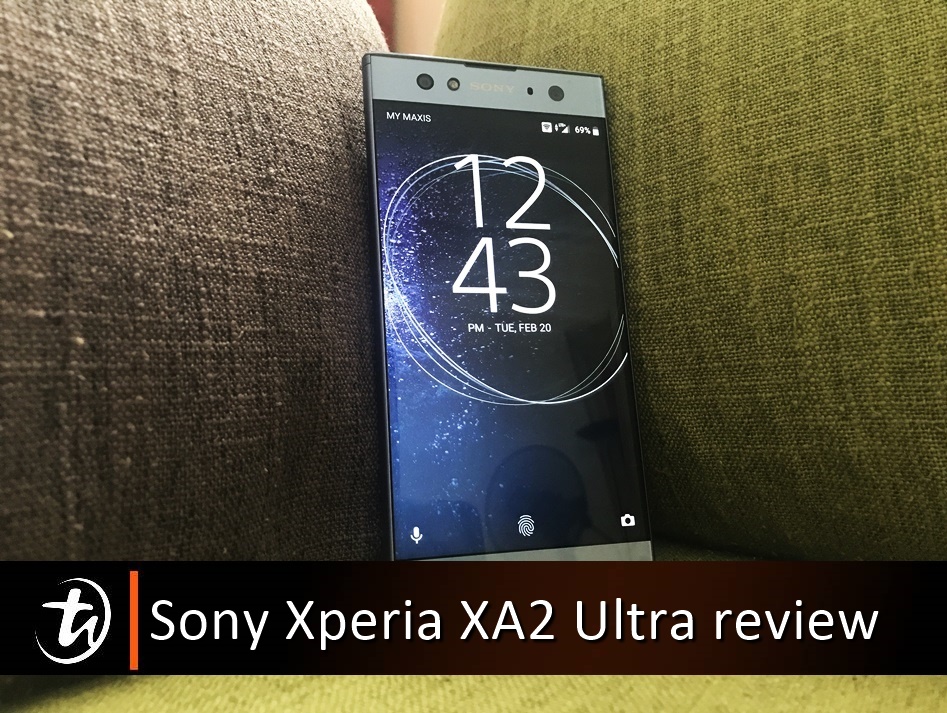 The Sony Xperia XA2 Ultra is one of the first phones to be announced earlier this year at CES 2018 and surprisingly, Sony Mobile Malaysia quickly brought it into Malaysia and it's now available for RM1999. Woah, RM1999? Yes, it's a mid-range tier phablet and also a selfie phone with dual front cameras. Does it seem a bit expensive for you? Well, that depends on its pros and cons, so let's get to it below.
Design - It's called Ultra for a reason
Like all Sony smartphones, the XA2 Ultra design is no different because it's still using the trademark rectangular-ish Omnibalance shape. The first thing that came to my mind was how similar it is to the Xperia XA1 Plus which was already huge. The XA2 Ultra is just as huge but thicker in a sense that if you look at the bottom or top of the device, you can see the overall shape looks like an oval (macam yes, tapi bukan).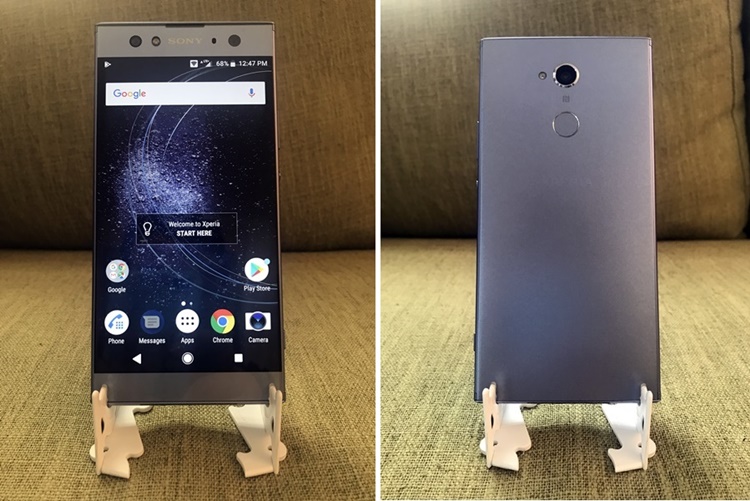 Front and back view, fingerprint button is behind now
I know that a lot of you dismiss the Xperia design, it's fat, not curved, slim and ugly. But should Sony Mobile follow the new trend of going Fullview, then most of you would probably complain as well, so let Sony Mobile stick to their own identity. There is one redeeming factor to it, though, which is the near bezel-less display at the sides and obviously, this is great for watching videos and playing games. They could have added a dual stereo speaker but that could interfere with the dual front camera setup at the top.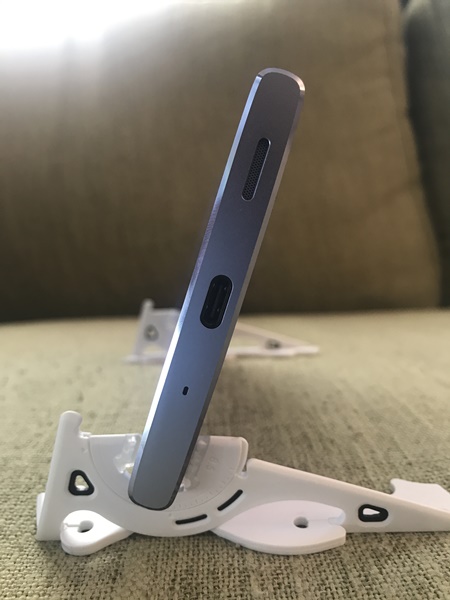 Speaker grill and USB Type-C port, the 3.5mm audio port is on top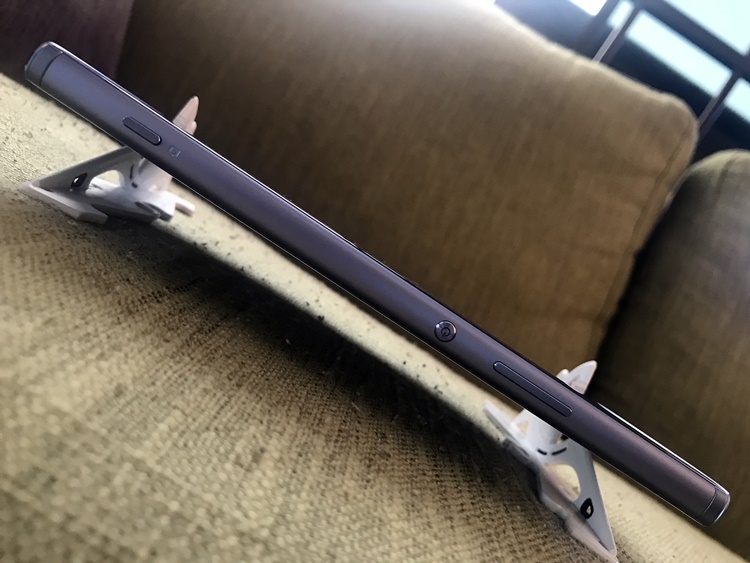 (L-R) Your standard Sony shutter button, power button and volume rockers, it's 9.5mm thick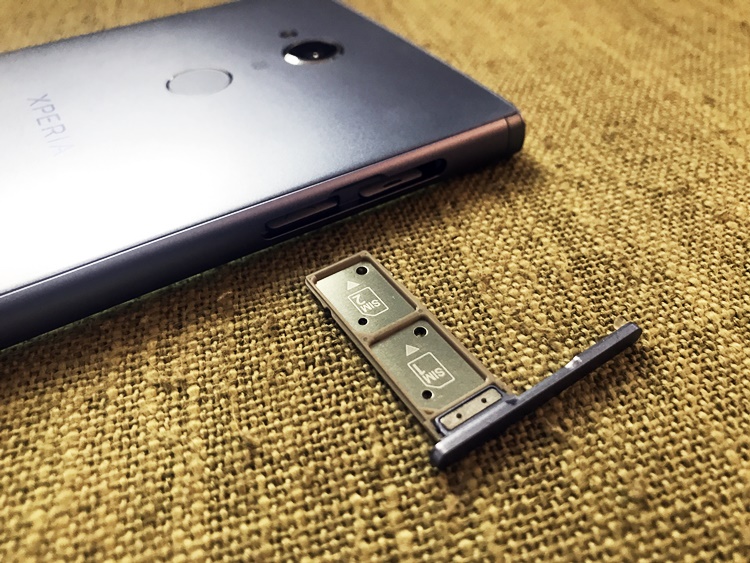 Here's your hybrid dual SIM slot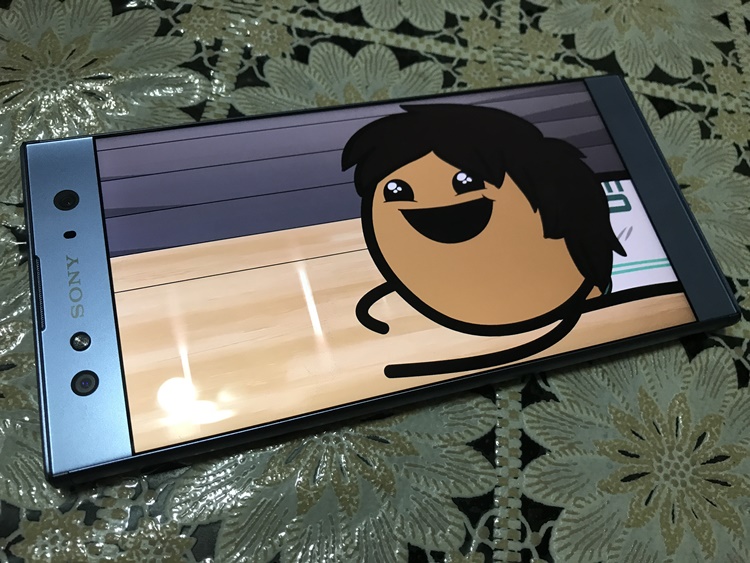 The near bezel-less display makes it great for video playback
Tech-Specs and features - Let me take a selfie
Here are the specifications for the Xperia XA2 Ultra: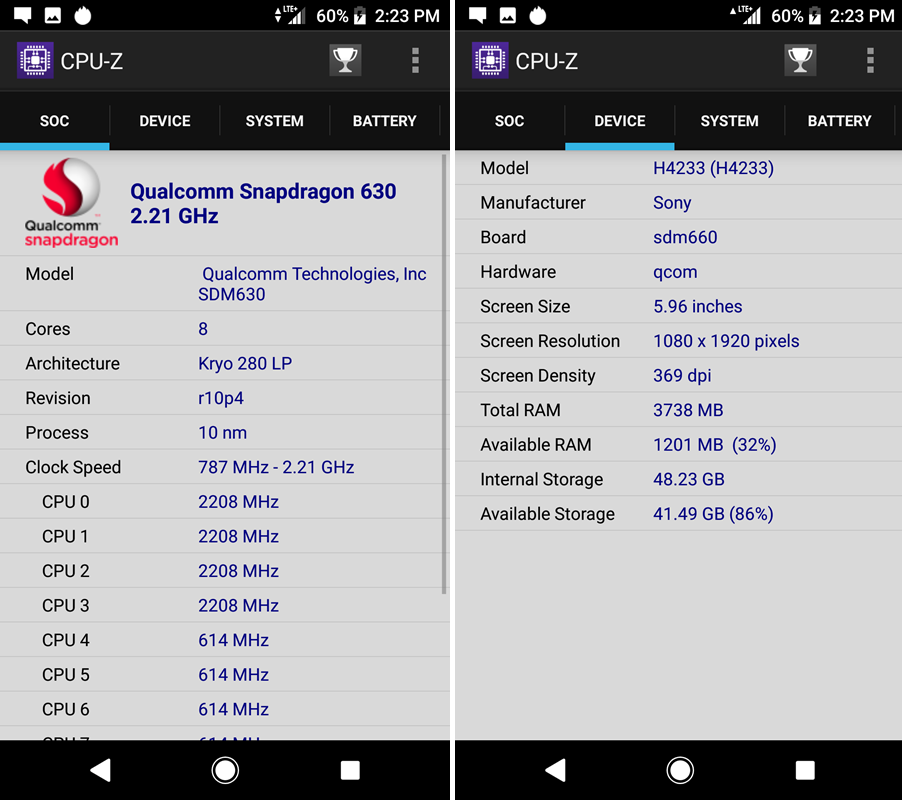 Qualcomm Snapdragon 630 chipset, Adreno 508 GPU
4GB of RAM
64GB internal storage (up to 256GB microSD card)
Measures 163 x 80 x 9.5mm, weighs 221g
6.0-inch FullHD display
23MP main camera (F/2.0) | dual front 16MP (16:9 aspect, autofocus, OIS) + 8MP camera (120 degree ultra wide fixed focus)
Features fingerprint scanner, QuickCharge 3.0, hybrid dual SIM slot, 4K video recording, 120fps slow-motion shooting, USB Type-C port
Supports NFC, SIM 4G LTE, aptX/A2DP, Bluetooth 5.0
Android 8.0 Oreo
3430mAh battery
On paper, the specifications look like a good deal for RM1999. It's carrying the latest Android 8.0 Oreo, a 23MP camera, a Qualcomm Snapdragon 630 chipset, a 120fps slow-mo feature, 3430mAh battery pack and more. As a selfie phone, it focuses more on the camera features and it's quite impressive.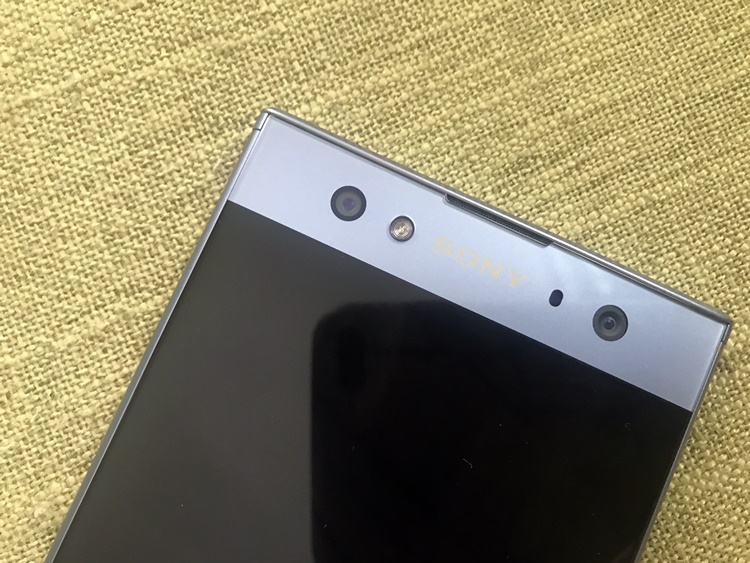 First, the dual front camera setup works the same way as the ASUS Zenfone 4 Selfie Pro, where you can switch in between the 16MP and 8MP camera for the ultra wide-angle lens that is 120-degrees. The wide-angle lens is nothing extraordinary, but it does help a lot in taking family and friends wefies without having to squeeze in. For some reason, the secondary camera lens also gives a fish-eye lens effect, not that I'm complaining but just thought you should know. Overall, the dual front camera takes really good selfie pictures, but it cannot help much if you're in a low-light environment as it will have noise.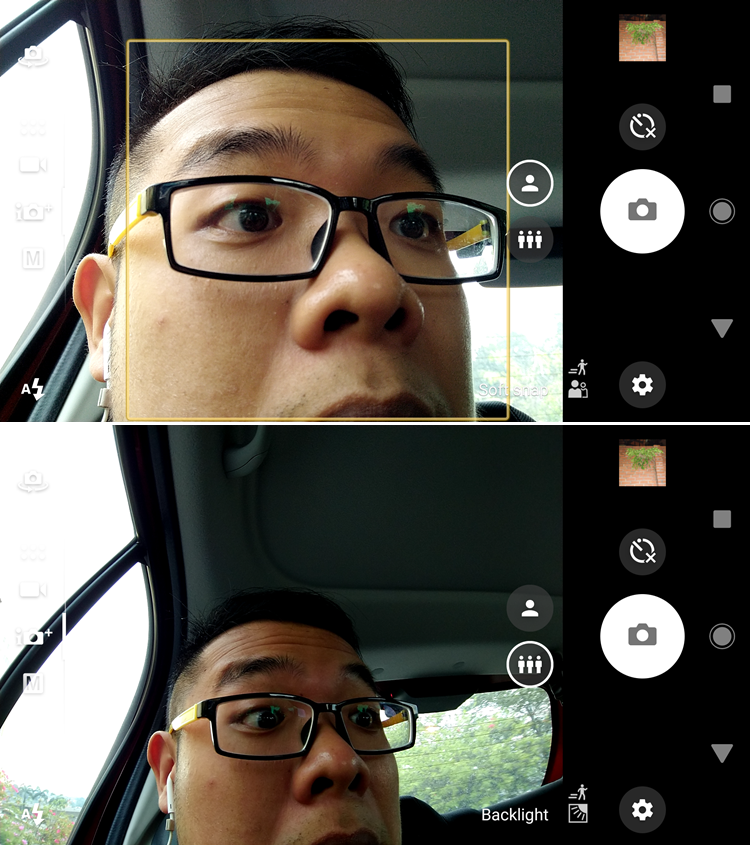 You can tap on the single or triple stickman icon for a personal selfie or wefie mode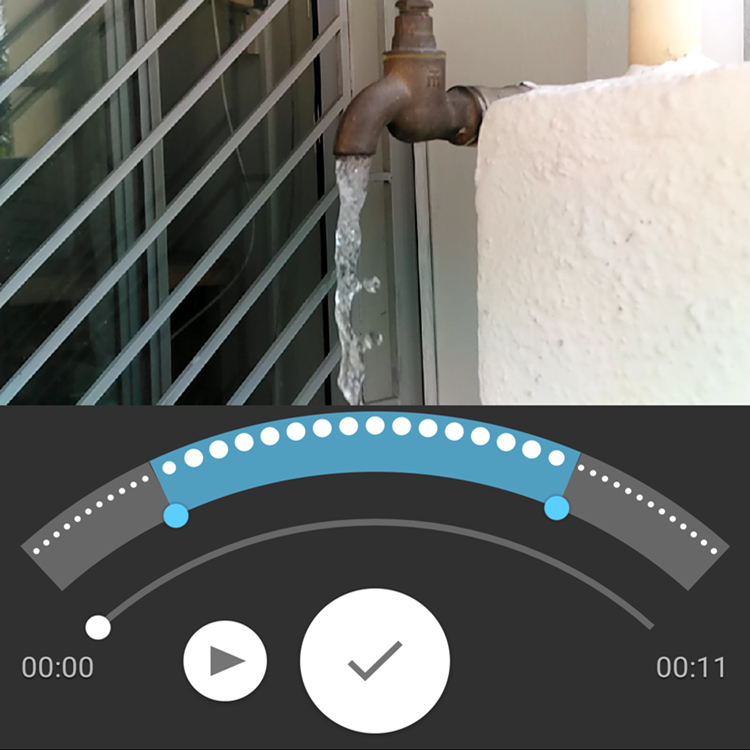 The slow-mo editing page after taking a slow-mo video
The slow-mo feature has been greatly improved as well, compared with the Xperia XZs, you can now just record the slow-mo straightaway and edit which part of the clip for the slow-mo. The frames per second may have dropped to 120 from the Xperia XZs' 960fps, but I'd choose this any day for a better user interface. Besides, the 960fps slow-mo will definitely be too much for the XA2 Ultra to handle, as even the Xperia XZs overheated on 960fps slow-mo.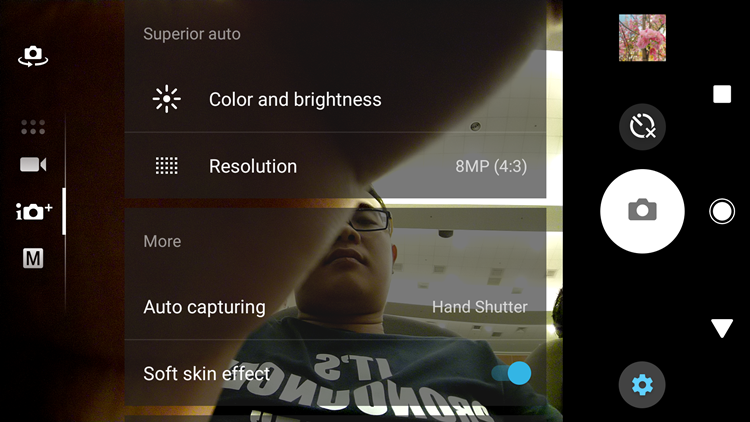 The same old Sony camera user interface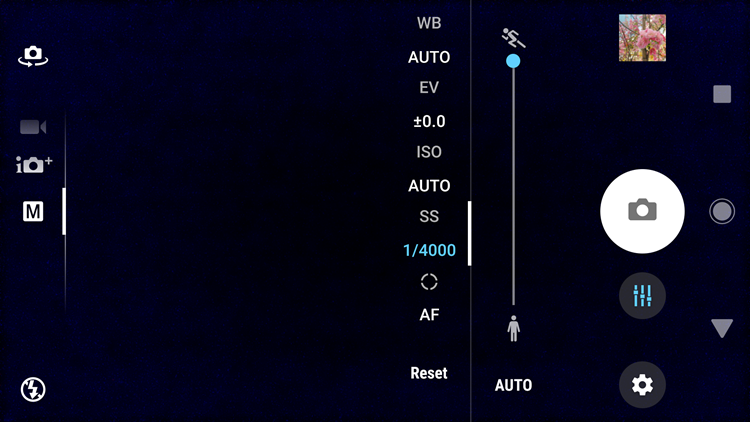 Manual mode is a lot more useful now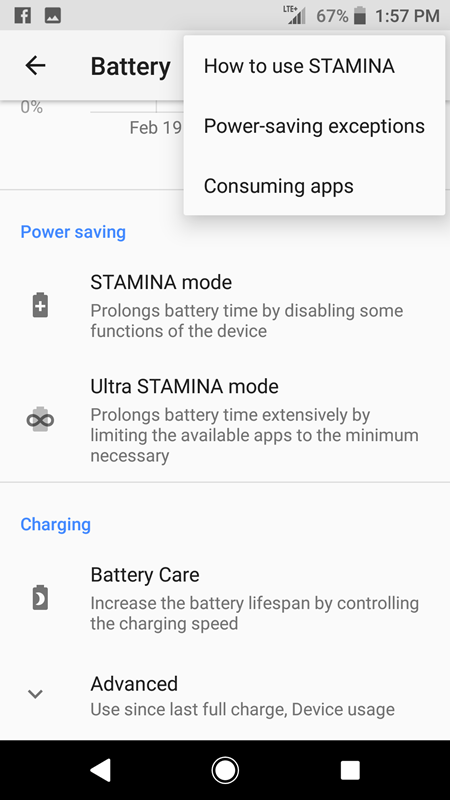 Battery energy saving perks
Performance - Wonderful battery, but what's up with the gaming performance?
As for the performance, the phone's battery is one of the best things because its endurance is long so you shouldn't have any problems going through the whole day on a single charge. Even if you're watching HD videos or playing intense games for hours, the phone will at least still have some battery energy left. Moreover, QuickCharge 3.0 is available for your service and it can easily do a full charge in two hours more or less. There's no battery heat issue either.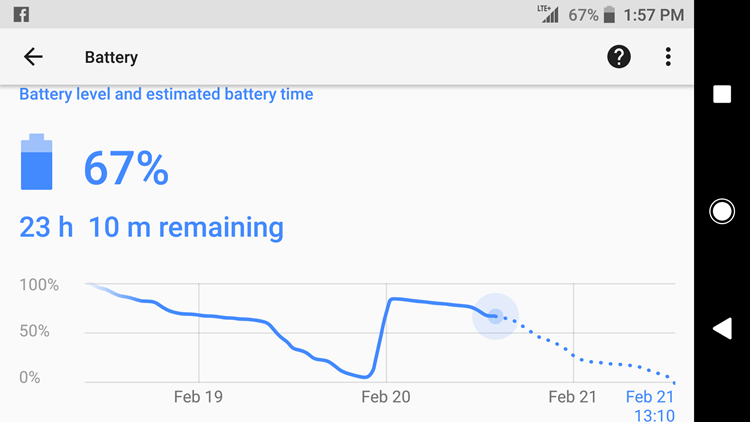 Heavy usage on video playback and gaming before recharging, you can see how fast it recharges there in the chart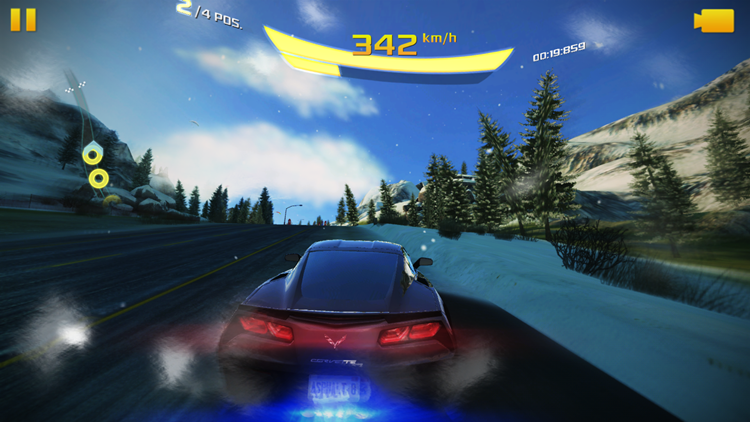 However, that cannot be said the same for the gaming performance. You didn't think it was going to be a sweet ride all the way, did you? For a phone using a Qualcomm Snapdragon 630, I'm kind of disappointed in how it performed for the games. I've tested a lot of phones using Snapdragon 625 or 630 and gaming on them have never really been a problem, except for this XA2 Ultra.
At first, playing Asphalt 8: Airborne and Arena of Valor were ok, I mean, I don't expect it to be as fast as say, an iPhone or a flagship Android with Snapdragon 835 chipset, but over time it got slower and this bothered me a lot. Background music and sound effects would always start first before the match starts and the menu page loading is slow.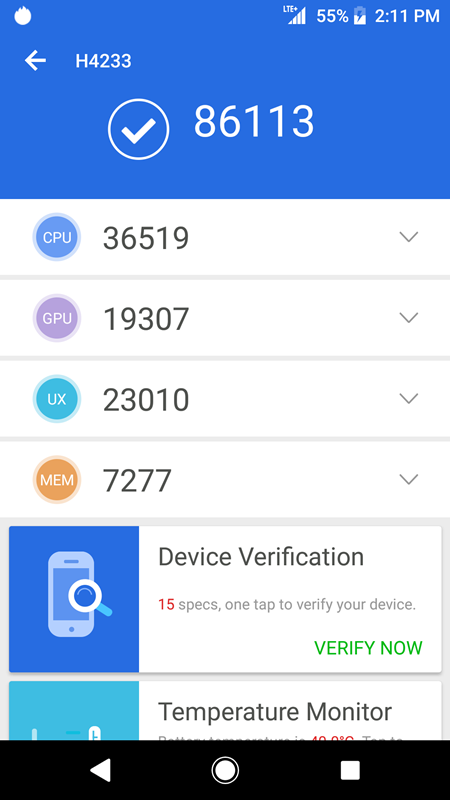 AnTuTu score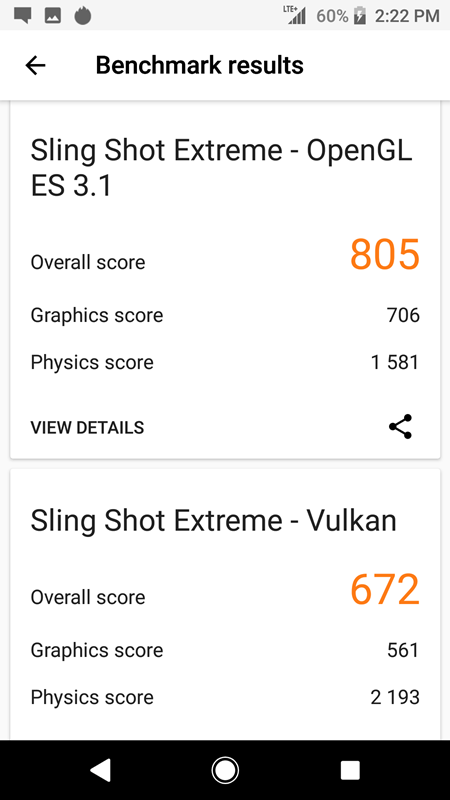 3DMark score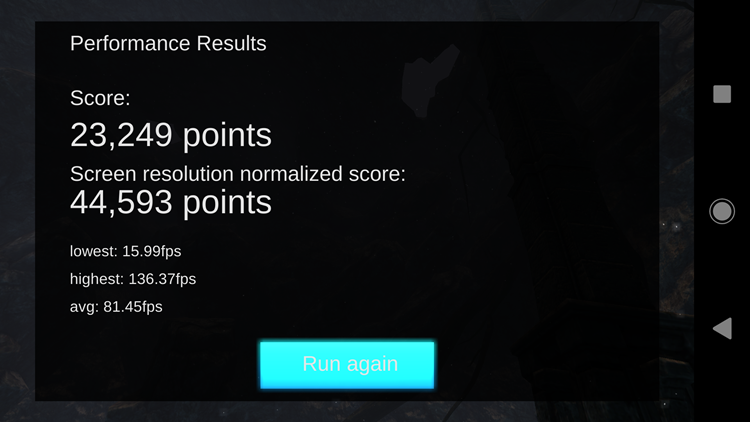 GPU Benchmark score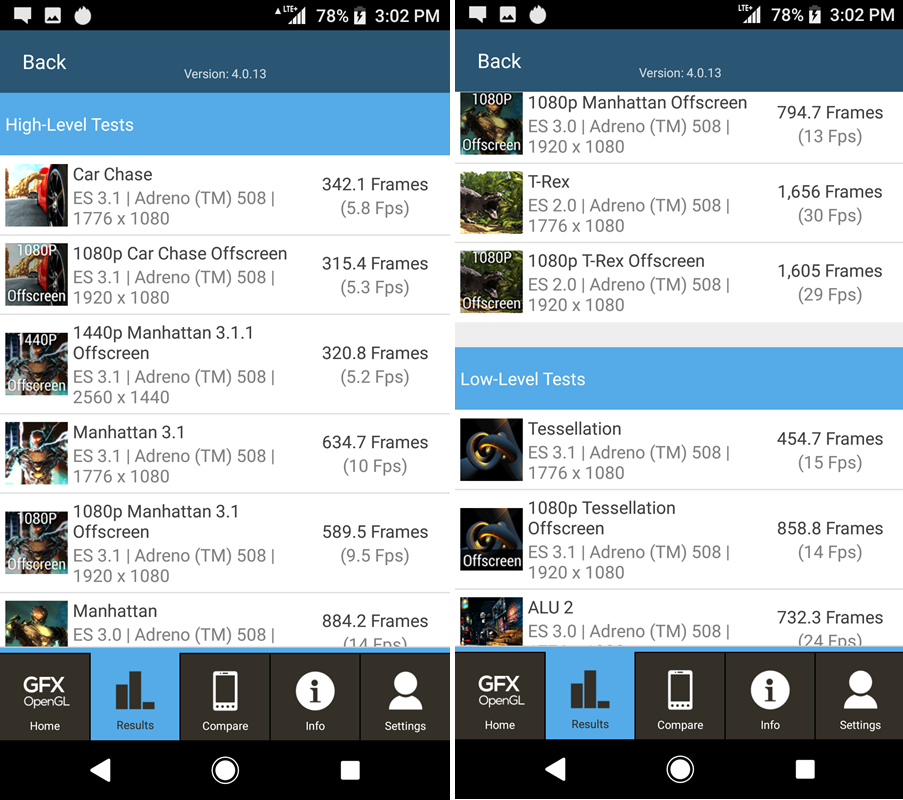 GXFBench score no.1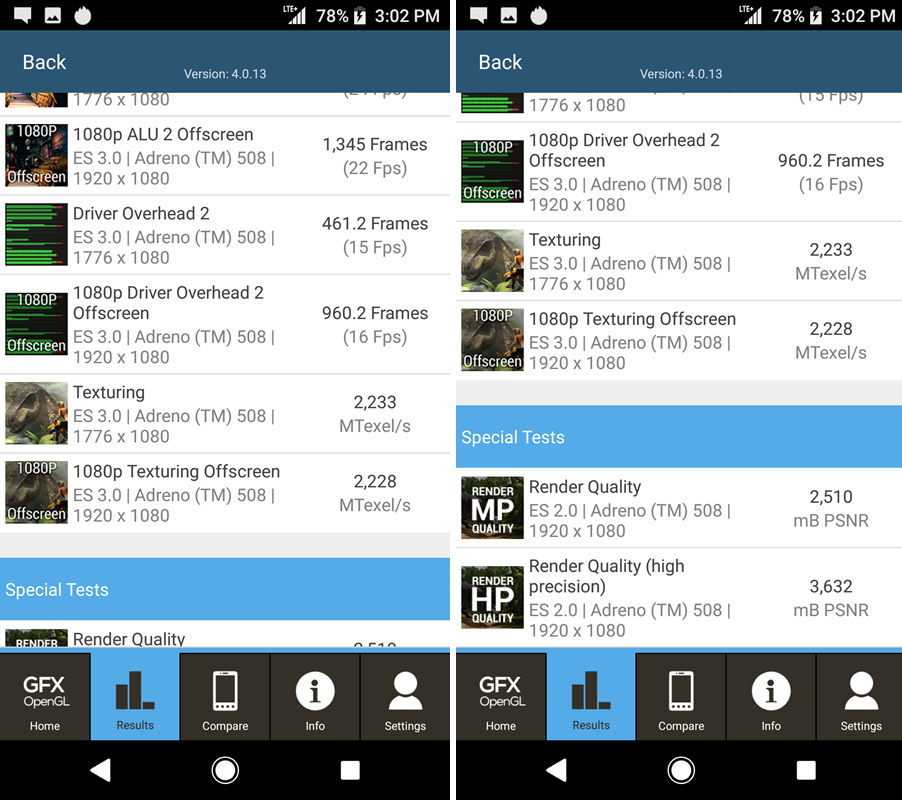 GXFBench score no.2
Rest assured, though, the connectivity and sound performance is fine. Restarting the game app or phone would solve the problem, but if I've already experienced this issue in just three weeks, then it's a problem that I can't shove under the mat. I honestly think this is not the chipset problem, but rather something in the firmware structure inside. Perhaps Sony Mobile can send a fix patch over-the-air soon in the near future.
Speaking of firmware, I think the main camera also has the same issue. The 23MP sensor is BIG and no doubt it takes high-resolution photos, but it has a problem for outdoor photography especially when on a sunny day. If you've guessed the word 'overexposure', then you're correct. No matter how I try to balance the exposure, I cannot have the best of both worlds, it's either the subject or environment in the correct contrast or having them in dull colours for the blue sky. I suppose the manual mode can help solve that, but not everyone is good at using it. Anyway, check out the photo samples below.
Selfie! Look at how handsome Joshua is
Main camera, auto, indoors shots are usually good
Selfie mode, auto
Using the secondary camera, same position (see the semi-fisheye effect?)
Another selfie
Wefie mode
A true wefie photo sample, see, nobody is squeezing in
Normal shot, auto mode
Sometimes you can take advantage of low light environments like this
Or like this
Close up shot, auto
Another close up shot, auto
Indoor wide shot, auto
Outdoor shot, the colours are displaying but you can see the overexposure problem behind
Outdoor shot, it's like someone threw a flash grenade
Trying to tone down the background brightness
Again, the tall buildings look like being swallowed up by the light
After adjusting the white balance
Apparently I can capture my house two times in this panorama shot lol
Medium shot of some plants, details is quite good
Night photography, auto
Low light show, the camera will automatically sense and adjust the lighting
Flash mode on
Conclusion – A tad too expensive for a selfie phone
Despite the underwhelming gaming and spotty main camera performance, I guess they do not matter as much since it's a selfie phone and targetted at the selfie lovers. This is one of those premium selfie phones that's big sized (which some consumers prefer), the dual front cameras work wonderfully, the battery is awesome and charges fast. But the fact remains that RM1999 is kind of expensive with those other qualities.
For comparison, the Samsung Galaxy A8+ (2018) is more expensive at RM2499, but there's the Galaxy A8 (2018) and it's probably a better option not just because of its lower RM1799 price tag, but it has more advantages such as having IP68 water and dust resistance, better main camera (good dual front selfies too) and can handle intense gaming as well. If you want something lower than that price range, then you can check out the vivo V7+ (RRP RM1499) and Oppo F5 6GB (RRP RM1698) which are fairly good selfie phones, or the most affordable one of them all - the Huawei Nova 2i (RRP RM1299) that has one of the best selfie portrait mode features we've seen for its class.
I still think the XA2 Ultra is a good phone for selfies, but that alone is just not for me. Let us know what you think in the comments below and stay tuned for more gadget reviews at TechNave.com.
Sony Xperia XA2 Ultra Specs & Price >