Sony Xperia Z Ultra Review - Largest Most Powerful Phablet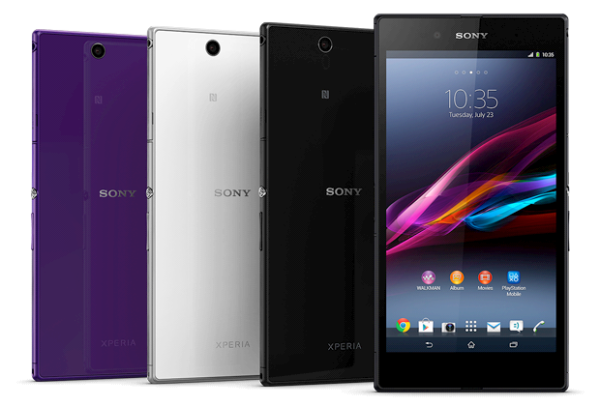 The Sony Xperia Z Ultra is one of the latest and probably greatest devices to enter the phablet (phone + tablet) market. From it's ultra-slim design to the awesome tech specs it manages to fit into such a slim device, it should make a big splash for anyone, especially since like it's other Xperia Z siblings it is IP58 certified for water resistance.
Is this the phablet for you to bring along to the pool? Read on and find out.
Design - The Slimmest Phablet in the Market
At 6.5mm the Sony Xperia Z Ultra is the slimmest phablet in the market and one of the thinnest smartphones around. While it's 6.44-inch screen does make it nearly 7-inch tablet size the narrower design makes it easier to grip but a bit taller than most 7-inch tablets. This form factor makes it a little less silly looking to use as a phone than a 7-inch cellular tablet. It also maintains the monolithic slate-like OmniBalance design from the Sony Xperia Z and Xperia Tablet Z for a stylish in black look and feel. However, like the Xperia Z, the glass back and screen are both fingerprint magnets, so you can expect quite a lot of smudging unless you invest in a good anti-fingerprint screen protector (although the back will still be smudged). Build quality is solid with all the metal and glass screens with a 212g weight, which is a bit heavier than most smartphones. In short, it looks super stylish and super slim but it definitely won't fit into most pockets unless you like sticking it into the back pocket (and even then it juts out a little).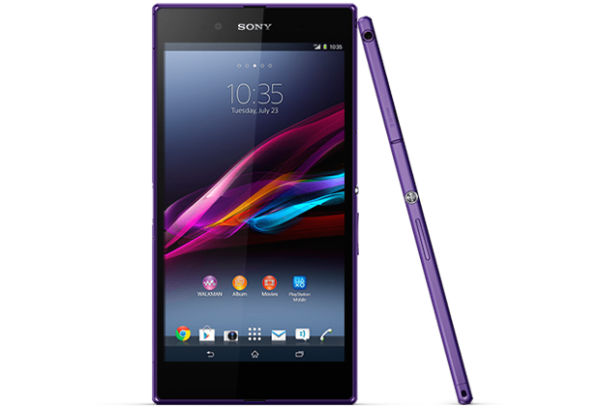 Features - IP58 Certified Water Resistance and for Longer than 30 minutes
The 6.44-inch full HD 1080p screen is definitely a highlight here as the Sony Xperia Z Ultra also packs in Sony imaging technologies like the X Reality engine and Triluminous display. Colours look nicer and sharper with a 344ppi pixel density and the aforementioned display technologies without the oversaturated look you tend to get with Super AMOLED displays. While it may not be a big tech feature, the ability to use nearly every pen or pencil (and even coins) as a stylus makes it unique amongst other phablets. It also takes the water resistance up a notch with IP58 certified water resistance. Unlike the IP57 certified Sony Xperia Z, the Xperia Z Ultra can go lower than 1 meter below water (about 1.5 meters) and for longer than 30 minutes. It also has support for NFC, 100Mbps LTE, A-GPS, an 8MP auto-focus rear camera and 2MP front camera.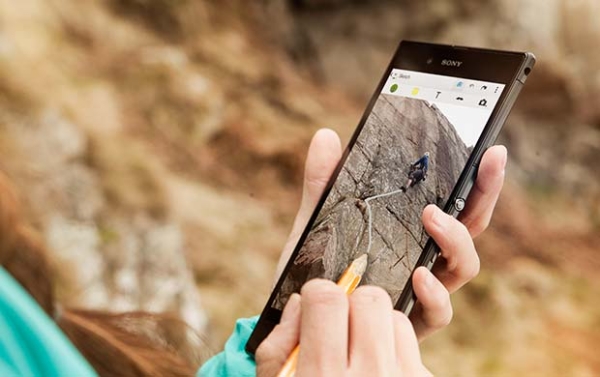 Performance - The Most Powerful Phablet in the Market
Packing in the latest 2.2Ghz Qualcomm Snapdragon 800 processor and chipset, the Sony Xperia Z Ultra is the most powerful phablet currently in the market and probably in the smartphone market as well. With 2GB of RAM, it can handle anything you throw at it and beats out nearly every other smartphone or phablet in the market with an AnTuTu score of 34758. While the 3000 mAh battery may seem large, the larger battery draining screen means the phablet only lasts for a day or so on normal usage. According to Sony the Stamina mode may extend this period up to 4 times longer but expect certain aspects like WiFi performance or screen brightness to go down somewhat. While the 8MP rear camera does well in daylight conditions, the lack of any LED flash makes it rather bad in darker conditions. According to Sony the Exmor RS sensor they used in the camera should make the flash uneccessary but pictures taken in the dark have been rather grainy. No dedicated camera shutter button also means you won't be able to take photos underwater but you could probably get around this by downloading the Android 4.3 camera APK (which lets you use the volume rocker as the camera shutter button).

Conclusion - It is A Very Large Device but probably won't Fit in Most Pockets
Overall, the Sony Xperia Z Ultra is a super stylish water-proof phablet that should be perfect for those who love big screen smartphones but also want super powerful performance. Most phablets in the market today don't have very good performance (and aren't water proof) which is an aspect that the Xperia ZU excels in. However, it is a very large device but probably won't fit in most pockets and requires both hands to use, while the battery life is rather poor compared to smaller longer lasting phablets. For pure flat out performance there's currently nothing else like the Sony Xperia Z Ultra and at just RM2299 it costs less than some premium smartphones.

The Sony Xperia Z Ultra Features


The Sony Xperia Z Ultra Triluminous Display
The Battery life extending Stamina mode in action.
Sharing pictures, music and other media on the Sony Xperia Z Ultra
Sony Xperia Z Ultra Specs & Price >