Sony ZV-1 is super compact and lightweight!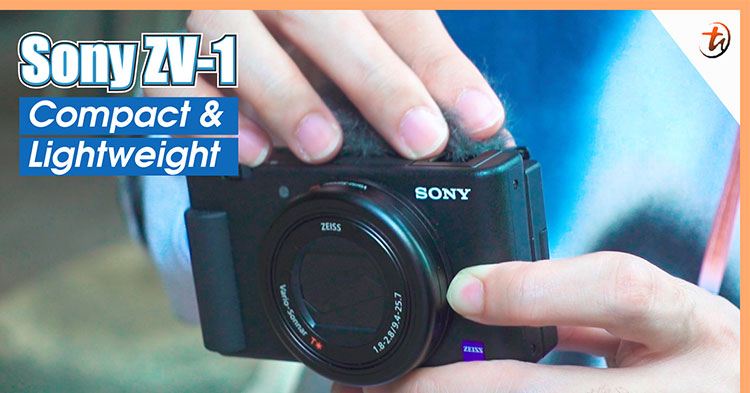 The Sony ZV-1 is the most anticipated point and shoot camera recently, and you may have seen our Sony ZV-1 livestream last few weeks that we introduced its features and the 4K resolution shooting ability as well as the super-slow motion shot features packed within this small camera.

In this video, we are going to focus on how compact and lightweight is the Sony ZV-1 for your daily lifestyle. The Sony ZV-1 is just 249g including the battery and memory card. The size of this compact camera is just around 4-inches wide, so it can be carried anywhere by just putting it into your handbag as well as just inside your pockets. Let's take a closer look on how we bring it around for our shoots without having to bring any bulky backpacks for it in the video below.
Stay tuned for more in-depth review and livestream on Technave.com!
Sony ZV-1 Specs & Price >