Sony ZV-1 review - A nearly perfect camera for vloggers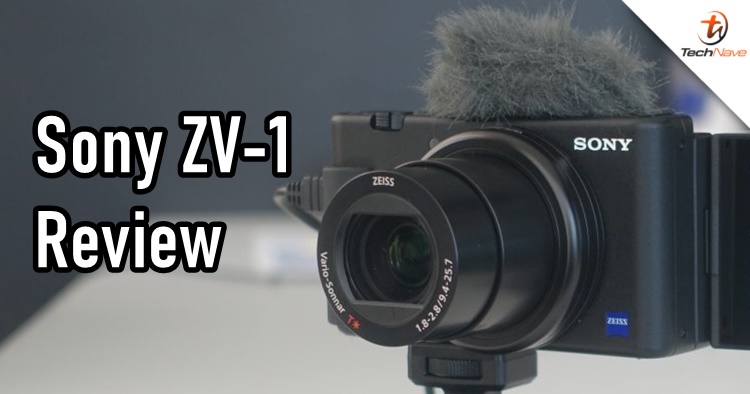 You probably have seen our Sony ZV-1 livestream last week and are here to check out if we have something to say about it. If you're a vlogger looking for a camera, then you've come to the right article because that's what we are going to talk about here.
Since 2012, Sony has released a new RX100 premium digital camera model every year. The RX100 VII was the last edition launched in 2019, but rather than continuing the series, Sony released the Sony ZV-1 instead. When you compare them, the ZV-1 and the RX100 series are quite similar in some ways, with some hits and misses when it comes to its features. What do we mean? Read our Sony ZV-1 review below to find out more.
Like the RX100, the ZV-1 is a small and compact camera, which you can easily put into your pant's pocket (note, not skinny jeans) or handbags. The body is made out of plastic, so it's lightweight and feels great to hold with just one hand. It may feel 'cheap' compared to the RX100, but if you take the price into account, you'll realise that it costs less than the latter.
The ZV-1 (left) and RX100 III (right)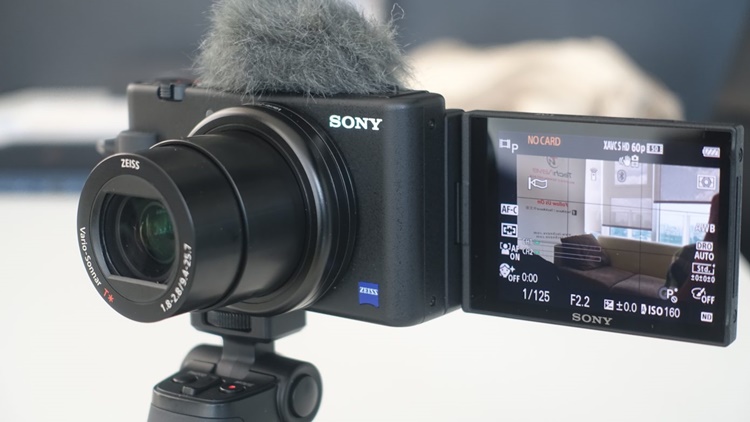 The rotating LCD screen for selfies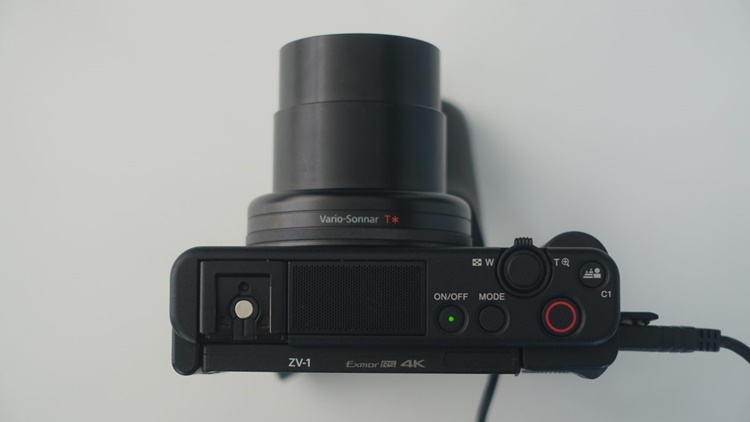 (L-R) On the top, you can see the hot shoe, placement for the fluff mic, the power button, mode button, shutter button, video recording button, and a dedicated bokeh button. There is no "dial mode" wheel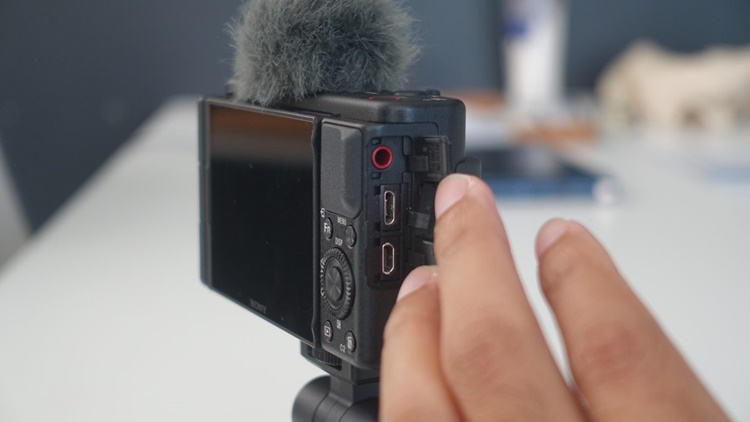 On the right side, there's the 3.5mm microphone jack, micro-USB port and micro HDMI port
Like some modern digital cameras, the ZV-1's LCD screen can rotate 180° to make vlogging easier. Since it rotates on the left side (from the back), it doesn't interfere with the fluffy (and adorable) microphone and flashlight on top. Aside from that, there's also the power, filming mode, shutter, record, and zoom buttons on top. As for the ports, they're all located on the right side.
Moving to the front, the ZV-1 comes with a ZEISS T* 24-70mm lens with an aperture from F/1.8 to F/2.8. Although the lens' focal distance does not allow you to zoom remotely (approximately 2.7x zoom only), the F/1.8 value will provide your pictures with a softer background blur. In fact, you can still maintain a large aperture with the help of density neutral filters (ND filters), even if you were to record under a bright light.
The ZV-1 comes with the same image sensor and processor found in the RX100 VII. Specifically, the 1-inch 20.1MP Exmor RS CMOS sensor and BIONZ X image processor. Although this sensor is not as big as the ones from a mirrorless camera or DSLR, it's still capable of shooting beautiful photos. Combined with the BIONZ X, the pictures taken on the ZV-1 look far more superior to those taken on a smartphone.
On top of that, you don't need to change the aperture or shutter speeds much to get great shots. This is because there's an Auto Intelligent feature that can take care of that (we will talk about the manual mode in a bit). We've taken some samples for you to see, so check them out below!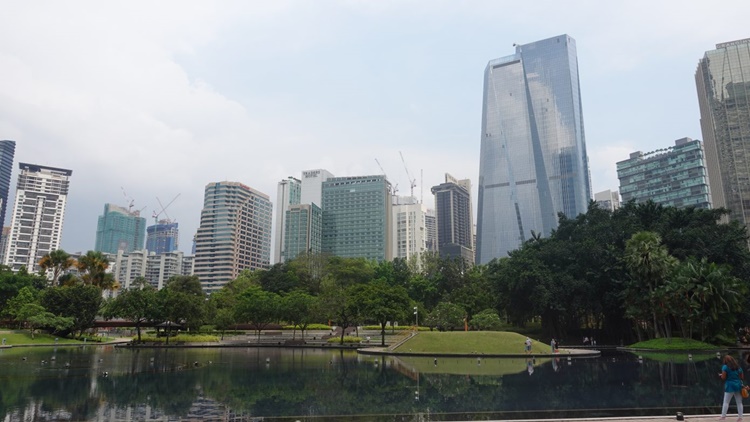 Just a normal shot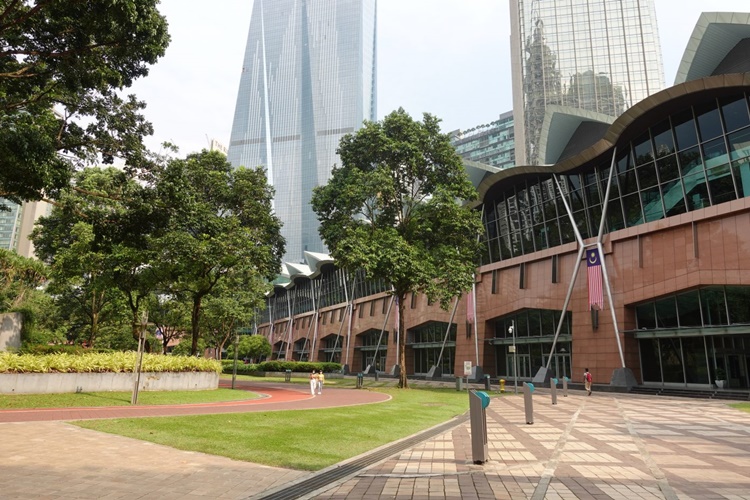 At the KLCC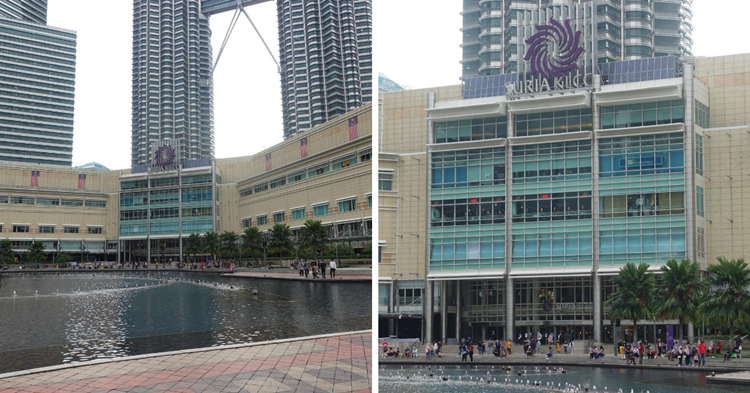 Focal distance comparison - 24mm (left), 70mm (right)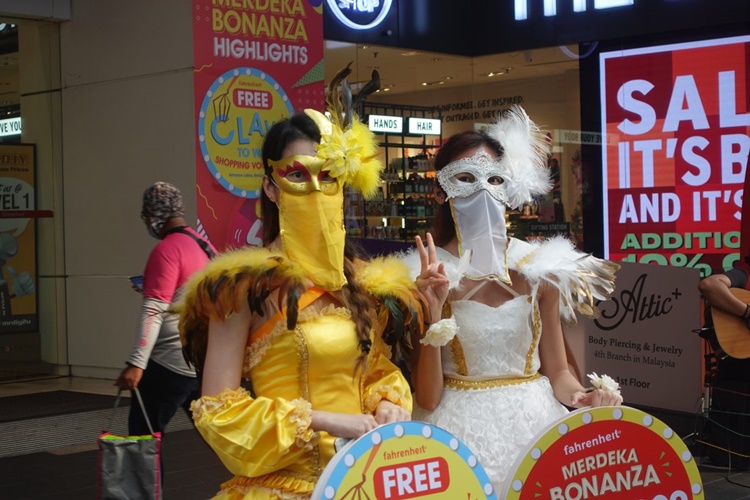 Even if the subjects are wearing masks, the ZV-1 autofocus feature can still track their eyes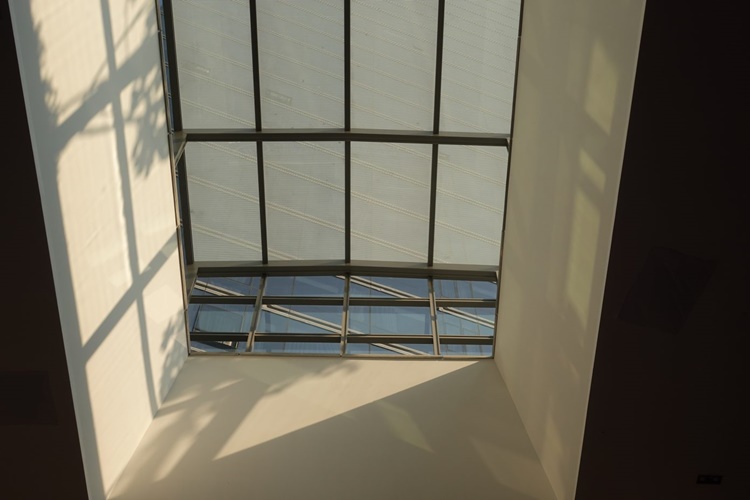 The shadows dynamics are not so bad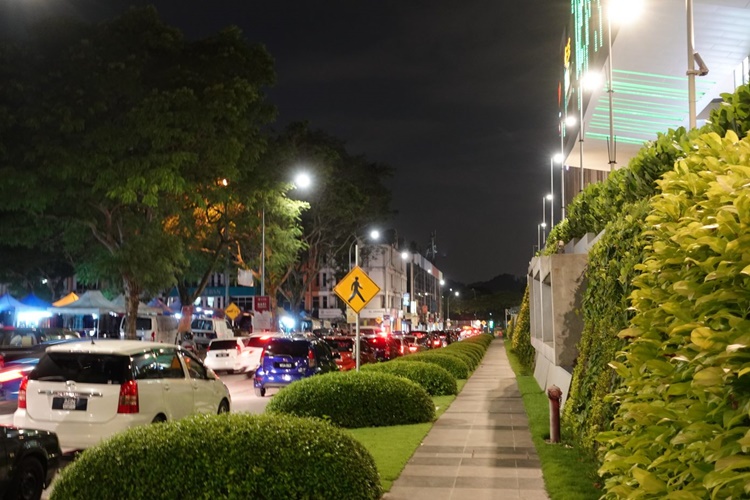 The ZV-1 may struggle a bit in low-light environments, so sufficient lighting is required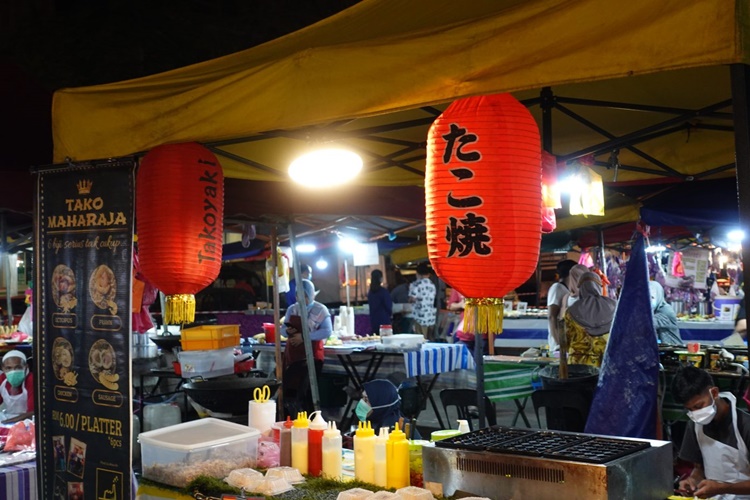 Overall, photos taken at night are satisfactory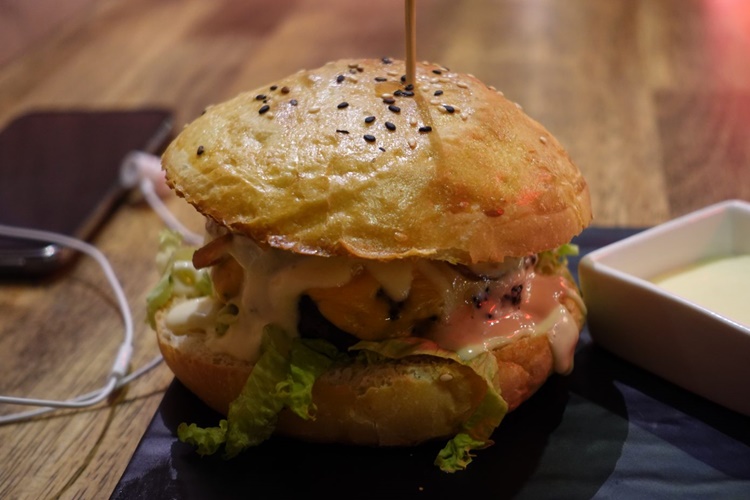 Close up shots aren't a problem either
To cater to the Millenials and Gen-Z consumers, you can use Sony's Imaging Edge Mobile app to transfer photos from the camera to the phone seamlessly. Not only will photos appear in your phone's photo app library, but you can also upload them to Facebook or Instagram immediately after. Easy peasy.
If you prefer to use manual settings, the ZV-1 may not be the right camera for you. This is because it lacks the dial mode wheel that can help you quickly switch between filming modes like Shutter Priority, and Priority Aperture, or adjust manual settings with ease. On top of that, the absence of a viewfinder makes it difficult to take pictures under the sun and to gauge the right exposure setting.
Despite that, it's not really a big issue because the ZV-1 is more about video recording than photo-taking. A big contributor to its video capturing capability is the eye autofocus feature borrowed from the Sony Alpha series. Another great feature is the touch LCD screen that can be used to track a subject's movement. So, how is it useful? For example, if you want to record a video of a bird in the distance, you can use the LCD to zoom in and focus on it, then the ZV-1 will keep the bird in focus as long as it is still within the camera's view.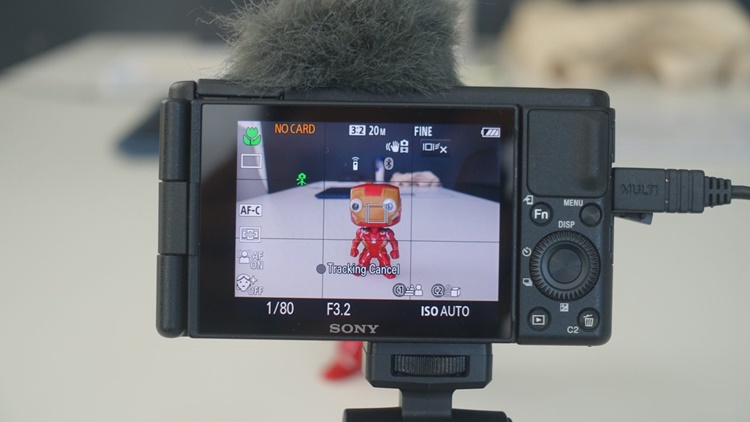 You can touch the LCD to set the focus point of the subject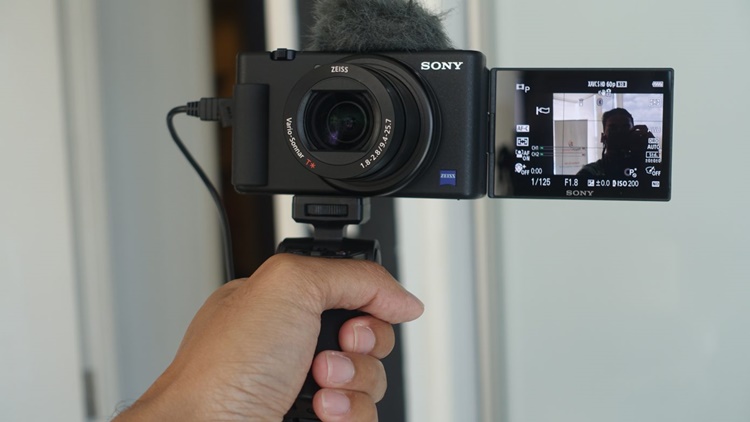 Settings for vlogging
In addition to that, the Product Showcase is also a very interesting feature that lets the camera focus on any object placed in front of the lens. The focus is quite smooth and accurate here, without any fluctuations even if your face is in the frame alongside the previewed object. In our opinion, this is a very valuable feature for influencers who want to promote their products through videos.
If you prefer to record yourself in the outdoors, the ZV-1 also has an excellent SteadyShot image stabilisation technology. It makes vlogging easier, but do note that SteadyShot mode will shrink (or crop) a bit of your viewing field, so you'll have to pay attention to what's being captured when recording. Also, this camera can record videos of up to 4K at 30fps, 1080p at 120fps, and slow-motion at 960fps. However, bear in mind that the video quality for slow-motion video won't be very sharp and the High Frame Rate mode is limited to 1-second only.
Sony also said that the Soft Skin Effect mode is now better than ever. When we tested it, the wrinkles on one of our writer's face didn't appear at all in the video. However, there's a drawback to the feature. If you use it in HD mode, it would look like you're wearing excessive make-up, so it's best to use it with lower settings.
One problem we had with the ZV-1 is battery life. Its NP-BX1 battery has a capacity of 1240mAh and can last for only around 75 minutes. In other words, if you plan to vlog for a whole day in the city or something, the battery isn't going to last long. Thankfully, you can charge the battery with a power bank, so be sure to bring one of those or extra NP-BX1 batteries with you. Also, do keep in mind that there's no charger included inside the box.
Overall, the Sony ZV-1 is an interesting camera, but it might not be the right choice for some people. Casual users can rely on smartphones to take pictures these days, while photography enthusiasts could skip the camera because it lacks a mode dial and viewfinder. For RM3399, this isn't the easiest camera to recommend.
From the looks of it, Sony's target audience for this camera would be vloggers who often upload videos online. Thanks to features like Product Showcase and eye autofocus, you can easily generate videos with very high quality. If the Sony Action Cam is made for extreme sports enthusiasts, the ZV-1 is a product designed specifically for vloggers.
If you feel that the price is too expensive, you can check out the Canon G7 X Mark III (RM2999) or Sony RX100 III (RM3149). Both are cameras that offer similar functionalities and video recording quality. With that said, what do you think of this camera? Let us know in the comments below and stay tuned for more tech gadget reviews at TechNave.com.
Tech specs and features
Exmor Sensor RS CMOS 1.0 inches 20.1MP, aspect ratio 3:2
Vario-Sonnar ZEISS Lens T* 24-70mm f/1.8-f/2.8
Image processor BIONZ X
TFT LCD touch screen 7.5cm, aspect ratio 4:3
Image stabilization of SteadyShot
Fast Hybrid AF Autofocus, supports eye-tracking and objects
Video footage of XAVC S 4K at 30fps, 1080p recordings up to 120fps
HFR footage of 240fps, 480fps or 960fps
3.5mm microphone jack, Multi-Interface shoe, micro-USB, Micro HDMI
Pros: Beautiful recording quality, can record up to 4K, good image stabilisation, rotatable LCD screen, and a dedicated Bokeh switch to blur background easily
Cons: Low battery life, no dial mode, no viewfinder, and no charger included
Conclusion: If you are serious about vlogging, then go for it
Sony ZV-1 Specs & Price >