Sony made a statement regarding Gamers Hideout's PWP policy during the PS5 pre-order event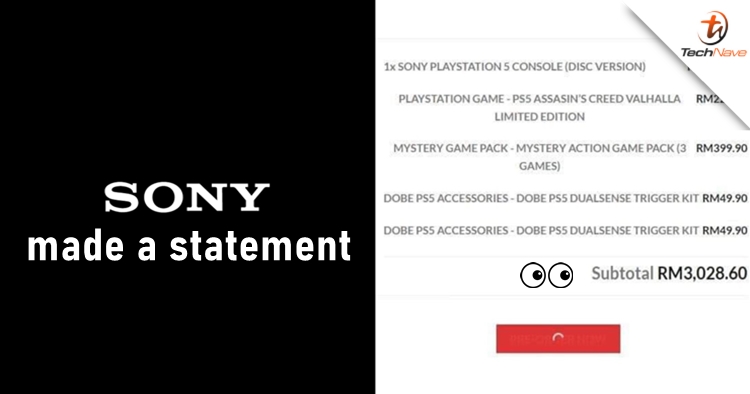 Update - Gamers Hideout just issued an apology post on their Facebook account, saying that their customer service will be contacting those who have pre-ordered the PS5 PWP bundle and readjust the purchases
The pre-order of PS5 started on 11 November in Malaysia and all of them were sold out in just one day. For those who got to secure one, congratulations! However, for some, the whole pre-order process might not be that smooth. Other than expressing disappointment towards the stocks on social media platforms, some users have also pointed out Gamers Hideout requiring buyers to go through PWP (Purchase with Purchase) to pre-order the PS5. Today, Sony has unofficially made a statement regarding the issue.
In the screenshot of a Facebook chat with Sony Malaysia, the company mentioned that they acknowledged the issue and will take action against those who took advantage of the pre-order event of the PS5. They also mentioned that customer satisfaction is their utmost priority and apologized for the inconvenience caused.
[This is a repost image, no prove of whether it happened but I hope it did] [Because GH is low with PO bundles] [JGN MINTAK BUKTI, KU XDE] GAMERS HIDEOUT KOYAKKKKK shared on my gaming discord. BUT DAMN

Posted by Yuki Bubu Christy on Monday, November 16, 2020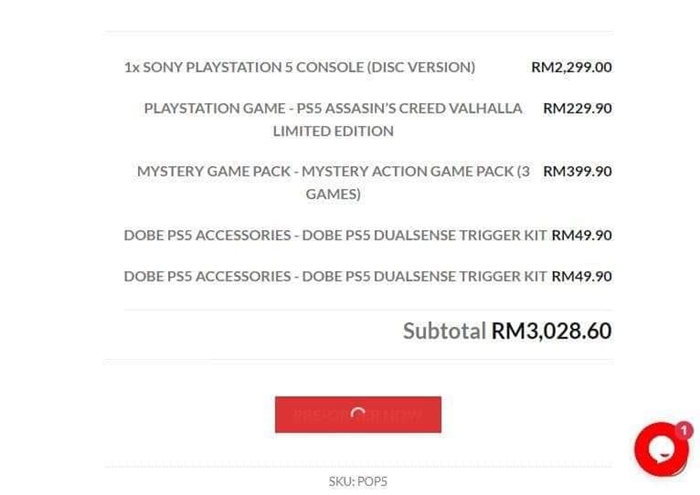 Although Gamers Hideout has been doing PWP with other gaming consoles like the Nintendo Switch, it looks like the PS5 pre-order is not for them to pull the same stunt. In a screenshot provided by a Facebook user, the PWP includes a game of choice, a 3-in-1 mystery game pack worths RM599.90, and a couple of PS5 accessories. In the end, pre-ordering the PS5 from the site will cost RM3000++.
Let us know what you think about this news on our Facebook page. Stay tuned to TechNave.com for more local news like this one.