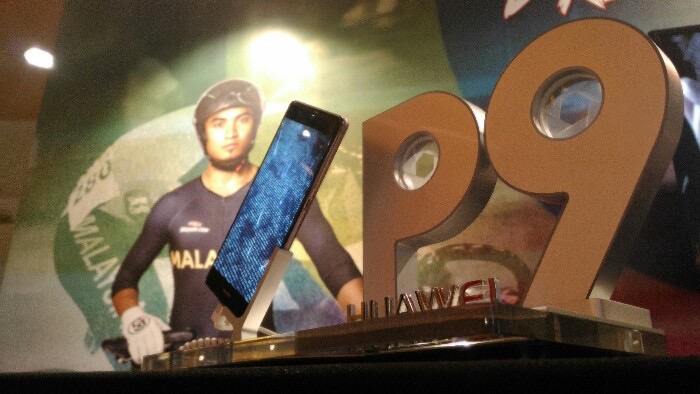 Huawei Malaysia has held a four day roadshow from 22 to 25 September 2016 at Sunway Pyramid for their latest flagship device, Huawei P9. Today, with the unique appearance of National Olympic Medalist, Azizulhasni Awang, the event immediately crowded with fans making it the highlight of the day.
The event was a chance for fans to personally meet the national hero and also to celebrate his win at the recent Rio Olympics and partnership with Huawei Malaysia.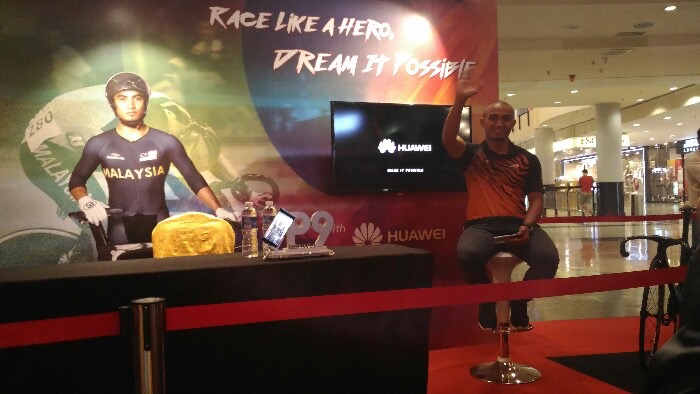 "Being a part of the Huawei Family gave me the boost to 'race like a hero' - making it possible for Malaysia to bag an Olympic medal and also witness our Jalur Gemilang fluttering at an intern arena. Thank you Huawei for believing in me and making my dream come true. " said Azizulhasni in his speech before he surprised 100 lucky fans with autographed t-shirts.
Azizulhasni made history on the Rio Velodrome by winning Malaysia's first ever Olympic Games cycling medal by finishing third in the Men's Keirin finals.
"With everyone so colorful and emotional at the Rio Olympics, Huawei Malaysia also gave me the opportunity to capture priceless moments and emotions of sportmem and supporters from all over the world through the Huawei P9 Plus," said Azizulhasni.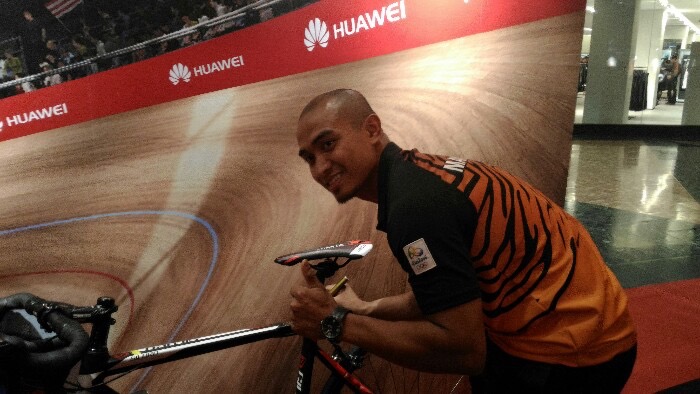 The Terengganu born cyclist is currently tipped to be among Malaysia athletes who has potential to deliver a Gold medal at the next Olympics in Tokyo.