Switch Online Expansion Pack available for ~RM208, could be released by Oct 2021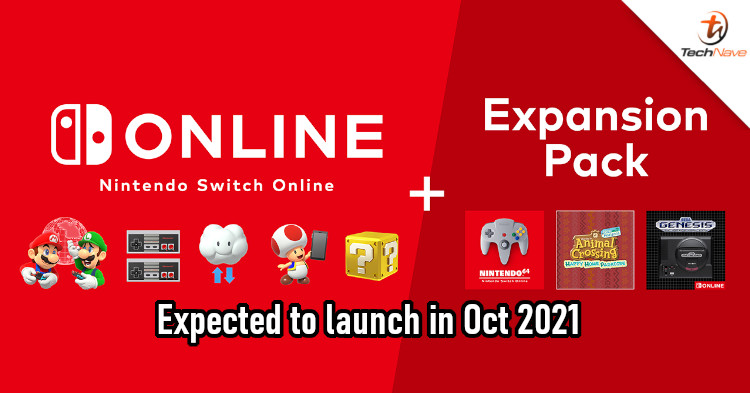 Last month, Nintendo announced a new Expansion Pack for Switch Online users. The idea is to allow members to have access to additional content for a price. At the time, the company had yet to announce the price for this expansion. But we finally have official details about it.
At the end of the latest Nintendo Direct, it was confirmed that the price for the Switch Online Expansion Pack is USD49.99 (~RM208) for individuals and USD 79.99 (~RM333) for the Family Membership. If it's the same as the regular Switch Online subscription, you can share it with up to 8 users. For comparison, the regular Switch Online membership costs USD19.99 (~RM83) and USD34.99 (~RM145), respectively.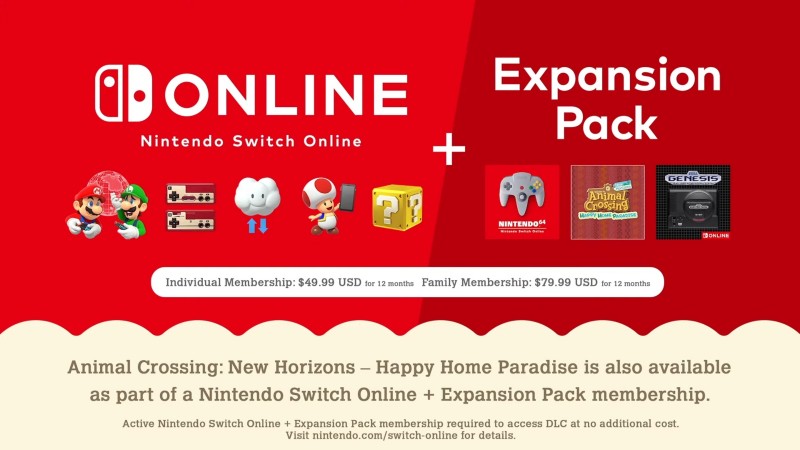 So, what does the Expansion Pack offer? As mentioned in our previous news, you'll get access to selected Nintendo 64 and Sega Genesis games via the Switch. Besides that, the pack will include special paid DLC expansions for Nintendo games. The first of many would be the Happy Home Paradise DLC for Animal Crossing: New Horizons. Of course, you can also buy the DLC separately. But we expect more DLCs to be added to the Expansion Pack in the future.
With that said, is it worth paying more than double the monthly fee for the above benefit? Let us know what you think in the comments, and stay tuned to TechNave for more news like this.