TENAA reveals Apple iPhone X, iPhone 8 and 8 Plus RAM and battery level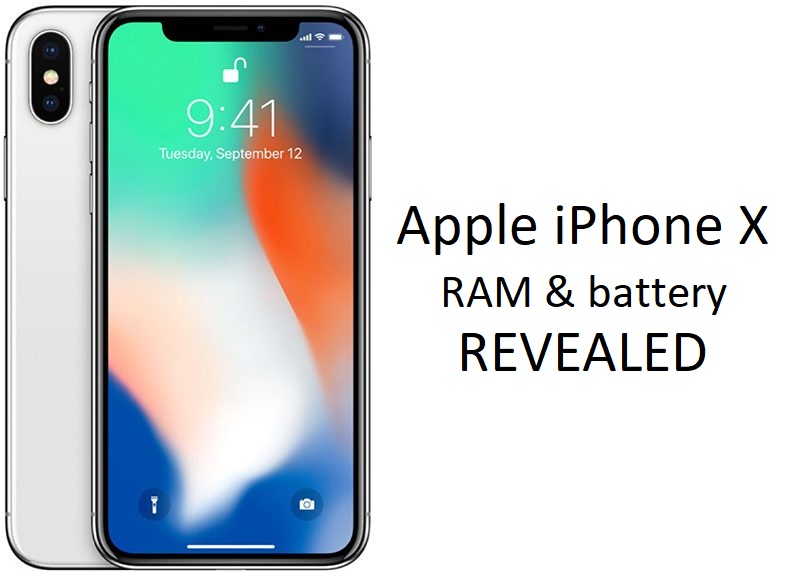 As usual, Apple always never mentions the specified number on the RAM and mAh battery in their presentations. Leaving the rest of the world figuring out the figures, the company even has the audacity to post "lasts up to 2 hours longer than iPhone 7" on the iPhone X tech-specs list. Like, what does that even mean?! Anyway, we finally can rest easy as TENAA has finally unveiled the mystery.
For those who cares about #2, Tenaa just confirmed #iPhoneX comes with 3GB of RAM, reveals 2716mAh battery... pic.twitter.com/WCtvqg6e5j

— Steve H. (@OnLeaks) 26 September 2017
Dug up by Steve from @OnLeaks in Twitter, the China's official communications certification board has revealed that the iPhone X sports a 3GB of RAM as speculated and wait for it - 2715mAh battery. Meanwhile, the iPhone 8 and 8 Plus' battery energy is revealed to be 1821mAh and 2675mAh respectively, as well as the RAM power as 2GB and 3GB. Just for reference, the iPhone 7 and 7 Plus are using 1960mAh and 2900mAh battery, and the same RAM power as well. Why are the newer iPhones' battery lower than the predecessors?
As for how MacRumors.com puts it, the reason for the iPhone X ok-ish battery level is due to the OLED screen panel. So a fun fact, OLED displays actually require less energy than a LCD display which the iPhone 8 and 8 Plus are using. Plus the fact that iOS runs differently from Android OS, the A11 Bionic chip is a monstrous one running on 2.4GHz clocking speed.
Anyway, we still don't have any official word on when the new iPhones will arrive in Malaysia. But as per tradition, we can expect the iPhone 8 and 8 Plus to come first in perhaps October 2017, while the iPhone X will come at year end. Stay tuned for more Apple news at TechNave.com.