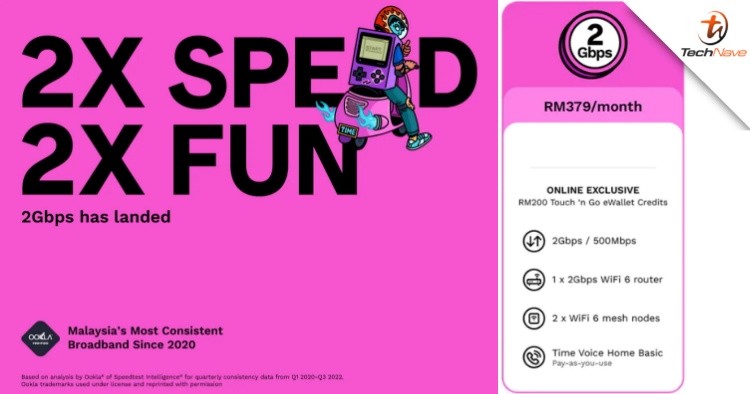 Previously, we reported on how TIME Malaysia's upcoming 2Gbps advertisement videos were spotted in KL city before its potential unveiling tomorrow (7 October 2022). Now, the company itself has announced that the 2Gbps package plan is indeed coming, with the official packages and their respective prices already circulating on social media.
As you can see from the image below, the 2Gbps plan is priced at RM379 per month. If you order it online via TIME's official website, a customer can be rewarded with RM200 Touch 'n Go eWallet credits.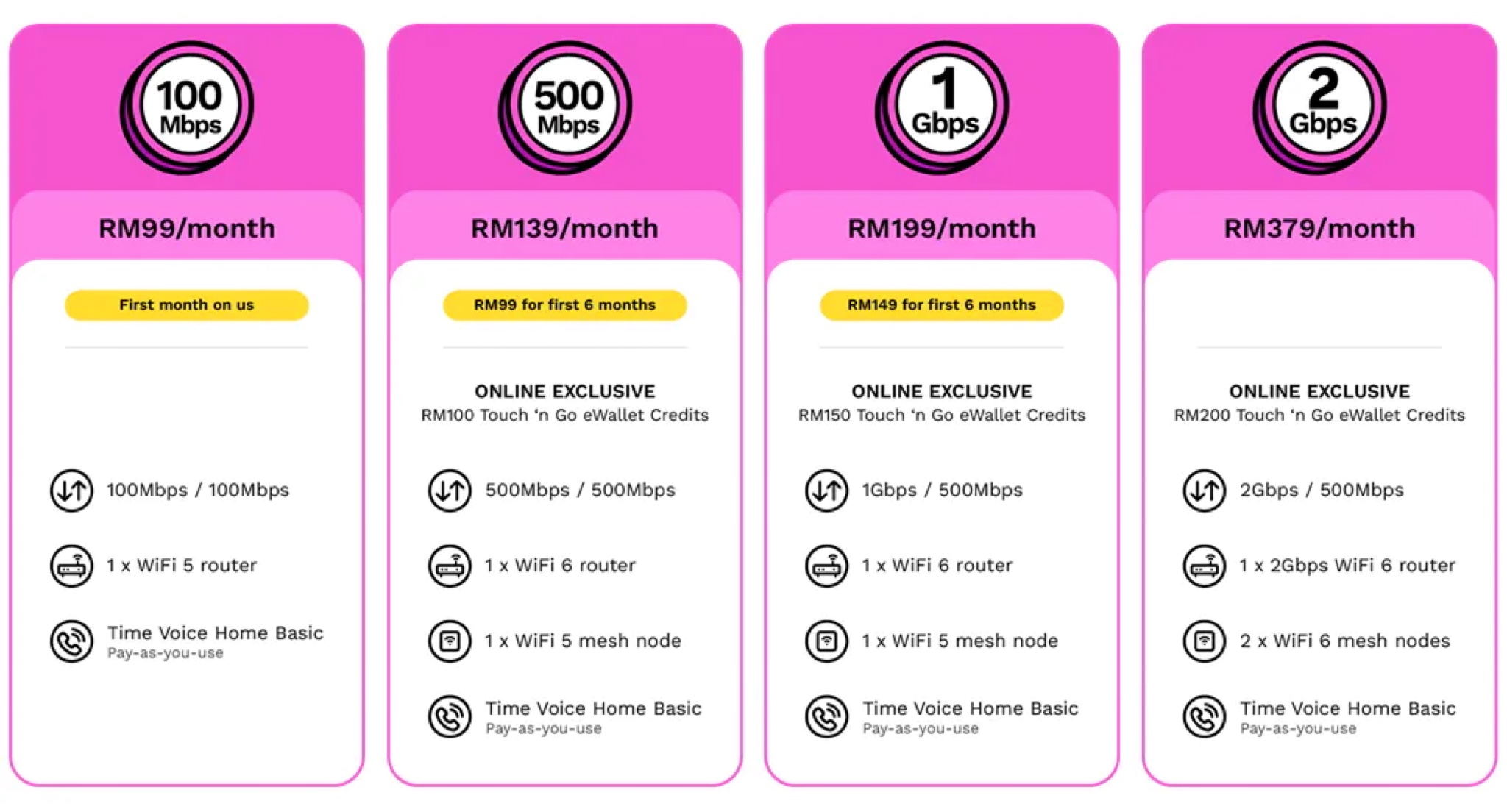 Compared to the existing 1Gbps plan, there isn't much difference in terms of features, though notably, the 2Gbps package offers a 2Gbps WiFi 6 router and twice the WiFi 6 mesh nodes. Of course, the most notable upgrade has got to be the speed which is literally double that of the 1Gbps plan.
However, do note that the uploading speed remains at 500Mbps despite the increase in download speeds. Besides that, TIME has also shared with the media that it will be able to perform same-day installation if customers sign up for the new plan before 10 am, depending on their locations.
As of the time of writing, TIME has yet to publish the details of the new 2Gbps plan on its website as it is not been officially launched yet. Hence, we'll know the full details when it is unveiled tomorrow.
So, what do you guys think of TIME's 2Gbps plan? Share your thoughts with us in the comments below and stay tuned to TechNave for more tech news from Malaysia and beyond!