TM ends unlimited passes for unifi Mobile, goes with free daily 1GB data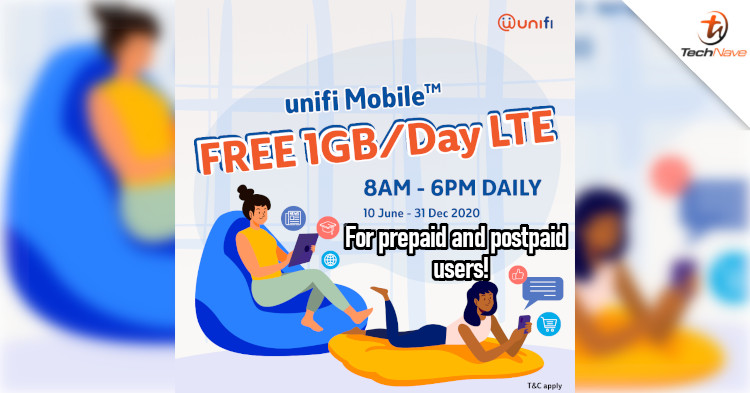 While many have returned to their offices, there are others who have been told to remain from home. For these people, local telcos have all provided 1GB of mobile data daily so that they can have internet access at home. On TM's side though, unifi Mobile is also going to provide 1GB of 4G LTE data daily.
As you can see from unifi's tweet today, the company is officially providing 1GB of data to unifi Mobile customers for the rest of the year. According to an official post on the unifi Community last week, this 1GB of data will be available every day from 8 AM to 6 PM, starting from 10 June 2020 to 31 December 2020. This will be available to both postpaid and prepaid unifi Mobile customers.
FREE 1GB/day LTE from 8AM-6PM! Redeem from 10 June-31 Dec 2020. More info here: https://t.co/BCrGBaRtJZ#sTayMindful #newnormal #RMCO #penjana #staysafe, #stayhealthy, #stayconnected, #stayentertained, #staystrong , #staygrateful and #stayhopeful.#DigitalMalaysia pic.twitter.com/qsCDtHuGdZ

— unifi (@unifi) June 16, 2020
For postpaid customers, the 1GB will kick in automatically every day. On the other hand, BEBAS prepaid users will have to use the app to redeem it. To do so, you have to make sure that your mobile@unifi app is updated to the latest version. Next, log in to the app, go to "Data" before tapping on "Buy Now" and you should be able to find the complimentary daily pass.
Honestly, this is a downgrade from what unifi Mobile users got to enjoy in recent months but all good things come to an end. 1GB of free data can still be useful, so we should appreciate what we get. With that said, what do you think of unifi Mobile's service quality in recent months? Let us know on our Facebook page and stay tuned to TechNave.com for more news.