unifi will continue to provide unlimited passes and 999GB data until 14 April 2020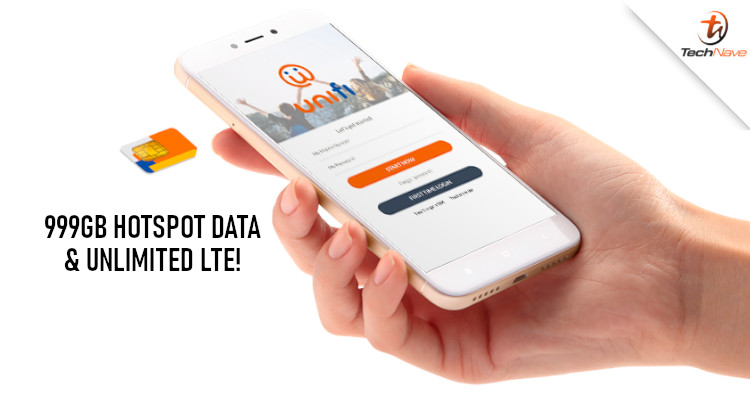 As you all know by now, our government has declared an extension for the Movement Control Order (MCO) till 14 April 2020. In response to this, unifi has declared that it will continue to provide special add-ons and services until the restrictions have been lifted.
Previously, we covered how unifi was giving away 999GB of internet data and weekly unlimited LTE passes. As mentioned, unifi will continue to provide both during the MCO. In case you're not aware, the 999GB of data is an LTE hotspot pass available to all unifi mobile unlimited users. On the other hand, the unlimited LTE pass allows BEBAS prepaid users to enjoy seven days of unlimited mobile internet. This pass can be renewed for subsequent weeks for free during this time.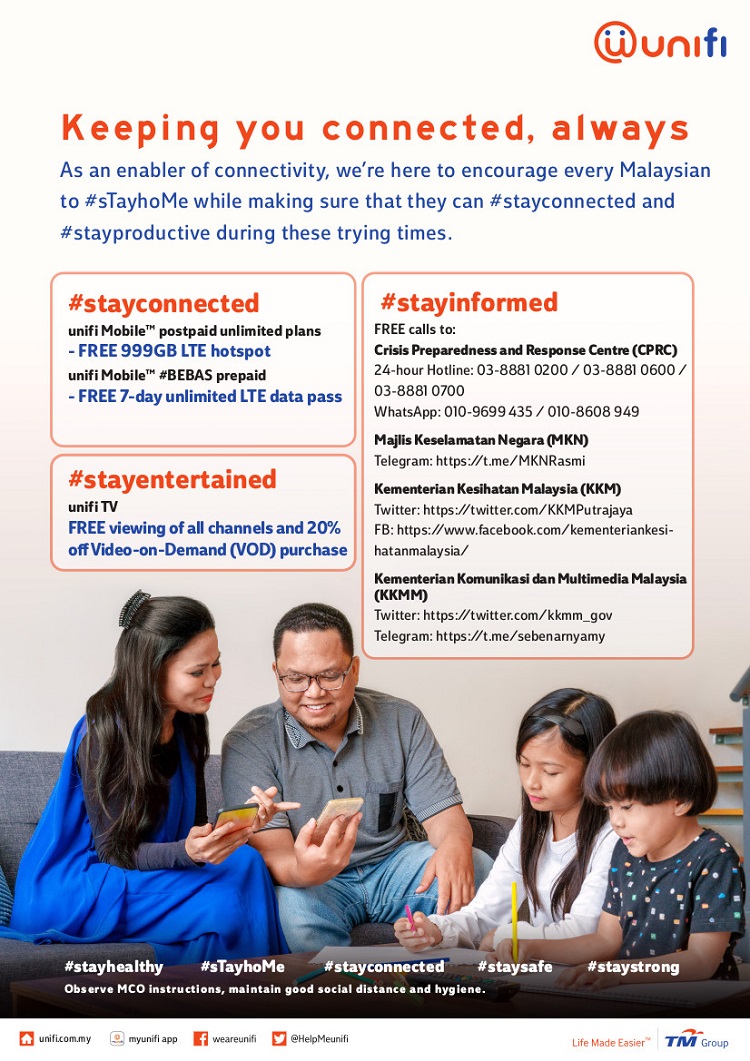 Besides the free data, unifi will also be providing free access to all unifi TV channels and 20% discount on VOD (Video-on-demand) purchases. There will also be additional services catered for small-medium enterprises (SME). SMEs get access to the 999GB free hotspot, free access to unifi's integrated Digital Marketing Solutions (DMS), and up to RM1 million financial support from SME Bank and RHB Bank. There's also the option for deferring repayments by 6 months.
If you're a unifi Mobile customer, there's no reason not to use these special add-ons. For those who are already benefitting from them, how is your experience with the add-ons so far? Do let us know if you're satisfied or not on our Facebook page! And for more tech news, remember to stay tuned to TechNave.com.