Taiwan Mobile offers pre-order of 32GB iPhone 6. Why are they selling a 2014 model in 2017?
Well, in some weird twist, it seems that Taiwan Mobile, a major Telco in Taiwan, manage to strike some deal with Apple for some refreshed iPhone 6 (2017). It is currently on pre-order, with sales starting on 10 March. There is, however, only 1 choice of storage option as well as colour, 32GB Gold.
Well, if you may recall, the iPhone 6 that was launched way back in 2014, only came in 16GB, 64GB and 128GB storage options, and never the 32GB. 32GB as a base model only started recently with the iPhone 7 that was launched in September 2016., In a way, these Gold-only iPhone 6 32GB by Taiwan Mobile is somewhat a new, refreshed model.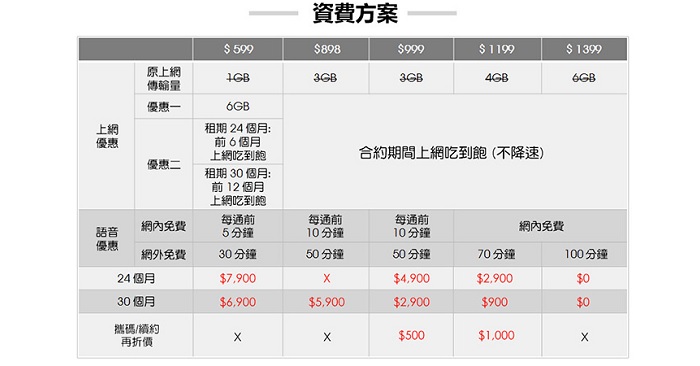 While you might wonder if your local Apple Store would also start offering the device, it seems that it'll only be available on a 24-month to 30-month contract with Taiwan Mobile. Prices range from a "free" device when you sign up for a 24-month or 30-month contract tied to a TWD1399 (about RM201) monthly unlimited data plan, onwards to paying TWD7900 (about RM1134) for the device, when you sign for a 24-months contract attached to a TWD599 (about RM86) monthly plan with 6GB data quota.
According to a statement from Taiwan Mobile, this is their initiative to allow students or the lower income group who wishes to own an iPhone, a chance to get one without spending too much on the device. The iPhone 6 (2017) is exactly the same as the original iPhone 6 introduced in September 2014. It features a 4.7-inch retina display, Apple A8 dual-core chipset, 8MP f/2.2 rear camera with PDAF and true-tone LED flash, 1.2MP f/2.2 front-facing camera, Touch ID fingerprint sensor as well as a 1810mAh battery. The only change, is that it comes preloaded with iOS 10, and comes with only 1 storage and colour option, 32GB Gold.
Would you buy an iPhone 6 (2017) if it were to be offered in Malaysia? That's like, trying to sell a 2014 model in 2017. Ideally, what kind of prices are you expecting to pay for it? Let us know in the comments below, or on TechNave.com's Facebook page
[Source]
Apple iPhone 6 Specs & Price >