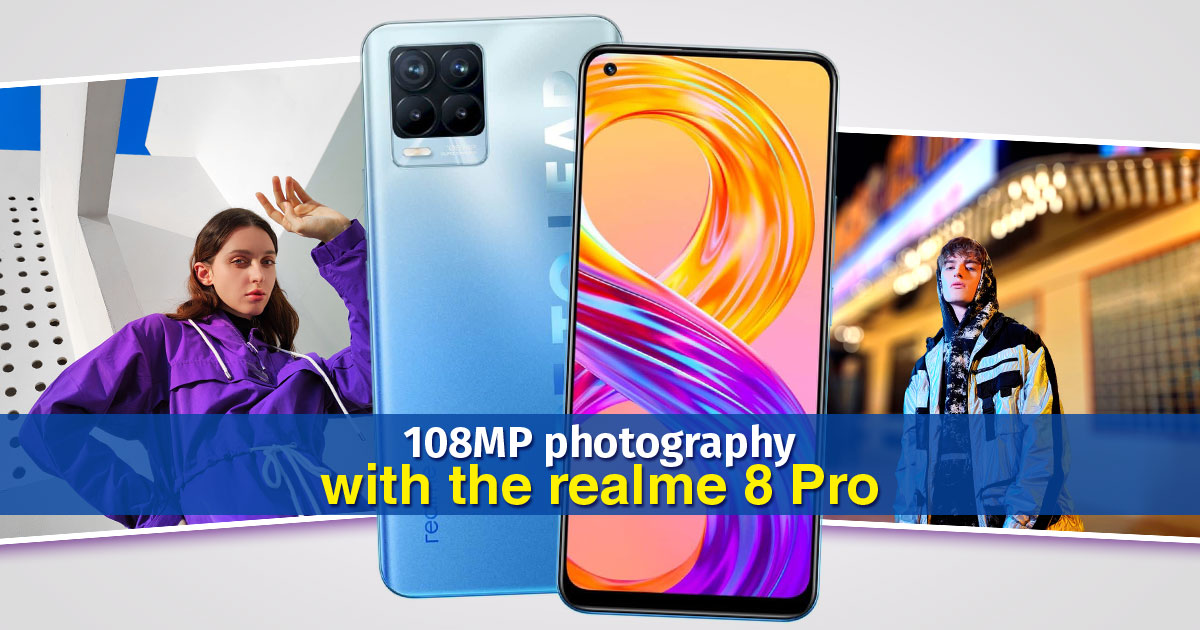 As some may have noticed, realme's biggest advantage as a brand is its breadth of selection. The company typically launches a lot of smartphones within a year, which means consumers get a lot of options to choose from. One of the most recent devices launched would be the realme 8 Pro.
Of course, the question then becomes "What makes this device better than its other cousins?" Well, that would definitely have to be the cameras. The realme 8 Pro has a wealth of camera features to play around with, some of which we've talked about before. Today, let's take a quick look at what this particular phone has.
108MP without breaking the bank
If you want to talk about the big highlight for the realme 8 Pro, it will have to be the main camera. The phone is equipped with a high-resolution 108MP camera, which is currently one of the industry's highest-resolution sensor. It's also the first realme mid-range device with a 108MP camera, so it's definitely a good selling point.
Powering this 108MP camera is the ISOCELL HM2 sensor, which is an extra-large (1/1.52-inch) image sensor with a max of 12000×9000 pixels. It's supported by the ISOCELL Plus pixel isolation technology, which can reduce optics loss and cross colour. The technology also enables greater colour fidelity and boasts up to 15% of improvement in ISO levels.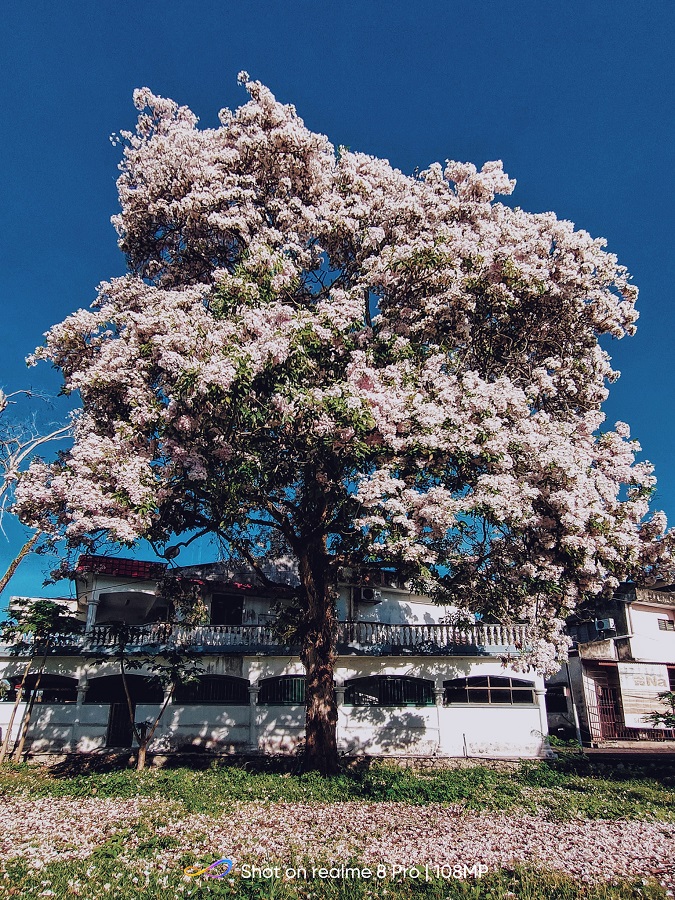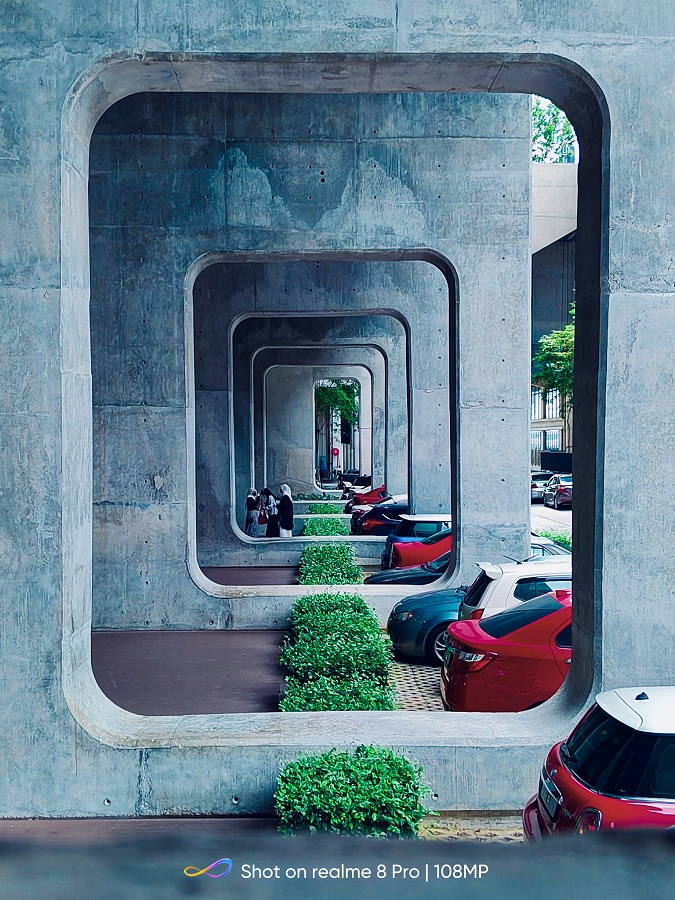 A sample 108MP photo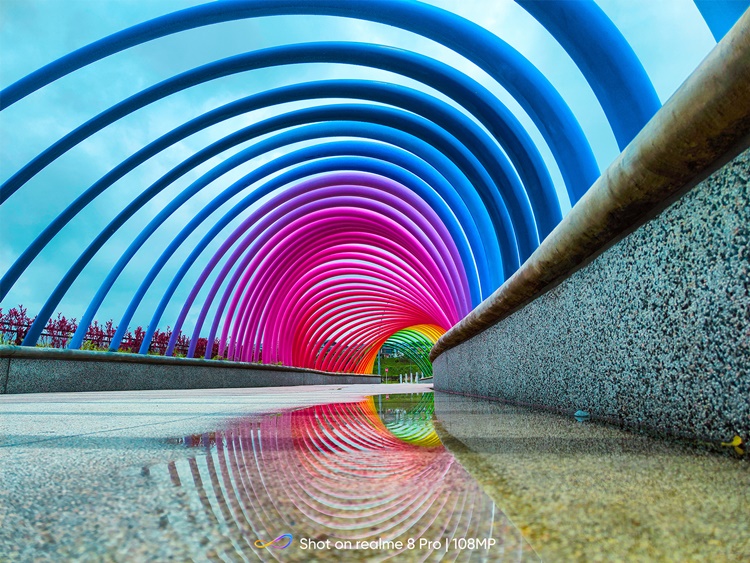 Look at that water reflection on this 108MP photo!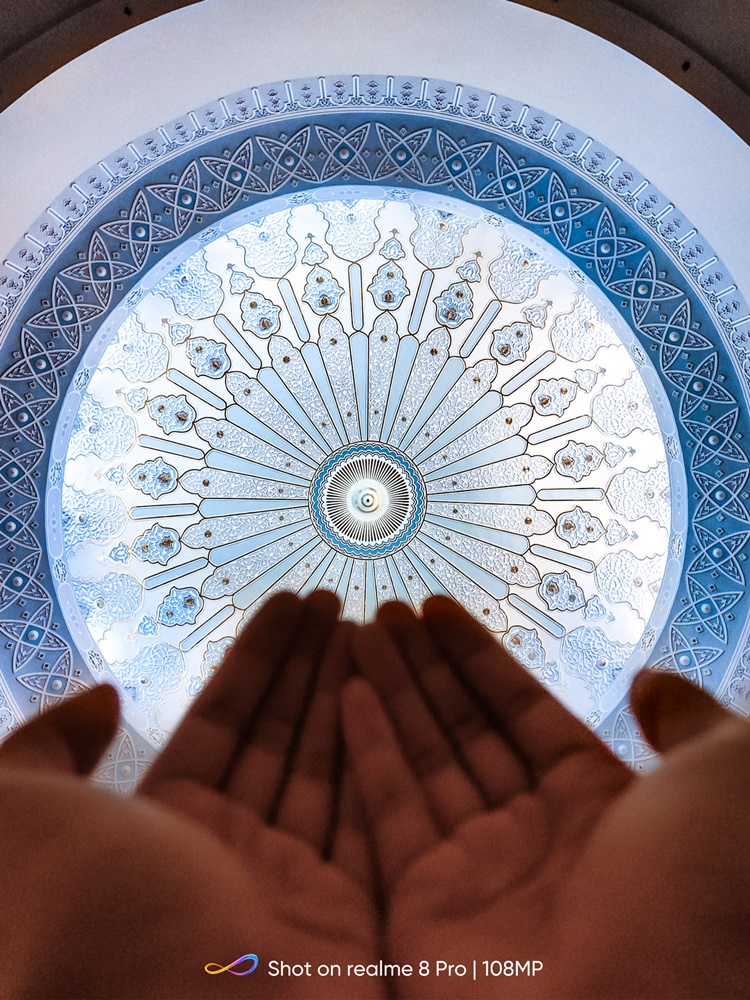 Nice ceiling shot on this second 108MP photo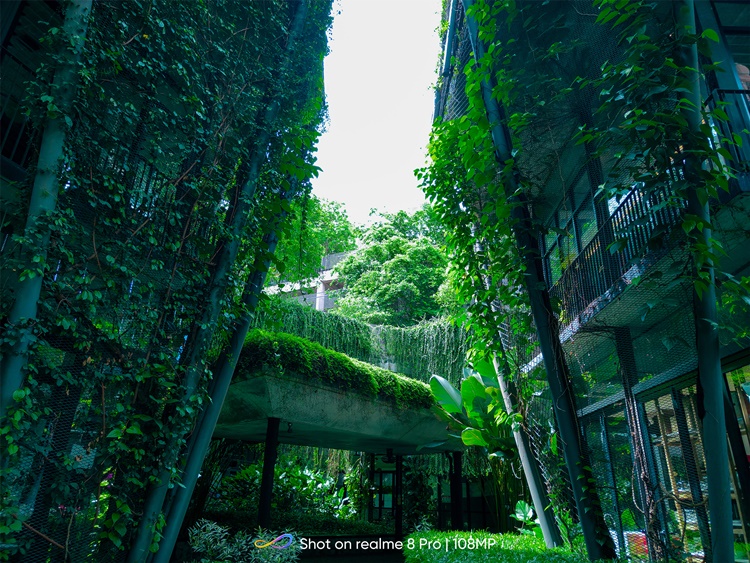 Respectable colour contrast here
As you can see from some of our photo samples (resized), the 108MP camera can capture enough light and detail even in slightly dim areas. The high pixel count is also very useful here, as it allows us to crop parts of the photo and still see what's there. In brighter scenes, you get more natural lighting and colours too. So, what do you think?
Boosting your low-light shots with Super Nightscape
The next feature we want to talk about is the new Super Nightscape, which benefits from the ISOCELL Plus, Smart-ISO, and 9-in-1 Pixel Binning technologies. realme promises good low-light performance even without the mode, but the new upgraded function would make them even better. The feature uses an algorithm and AI to perform image noise reduction and automatic dead pixel removal. This results in brighter shots with less noise. Moreover, the latest version of Super Nightscape supports different modes, including Pro Nightscape, Ultra Nightscape, Tripod Mode, and more.
We took a few shots at night to find out how the feature would perform too, have a look! Mind you, the rather strong yellow lighting did help a lot here. But still, the photos kept a lot of the details and didn't have much noise. You could even see the leaf stems and tree bark.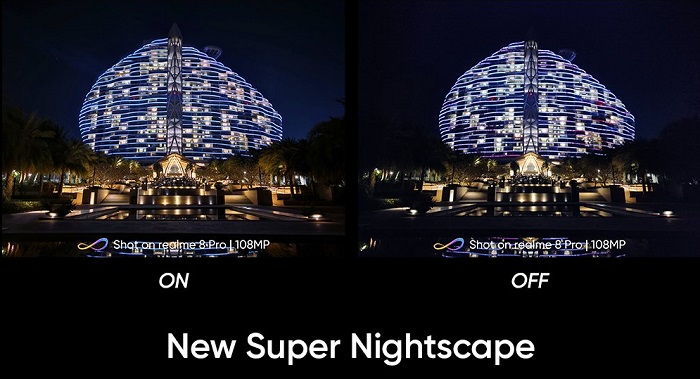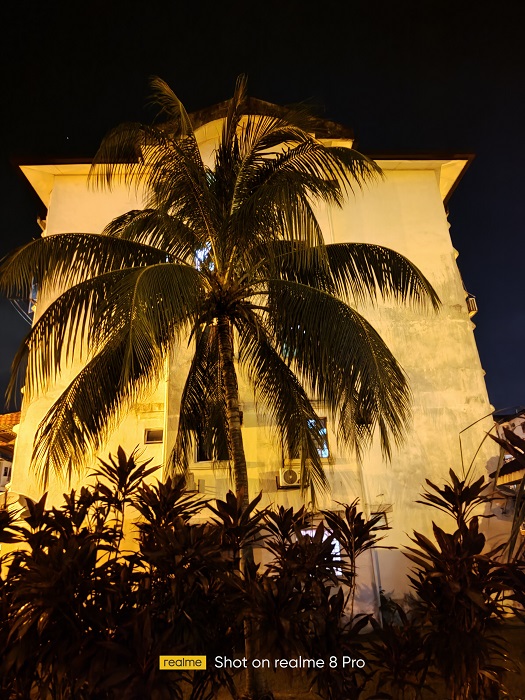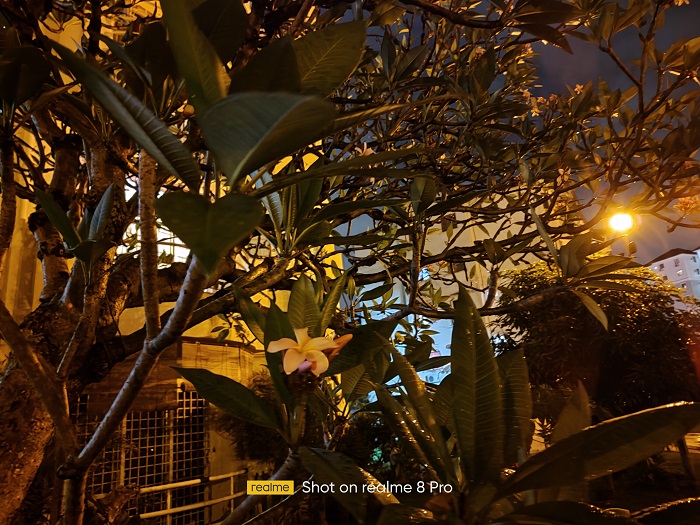 Shoot for the stars with the world's first Starry Mode Time-Lapse video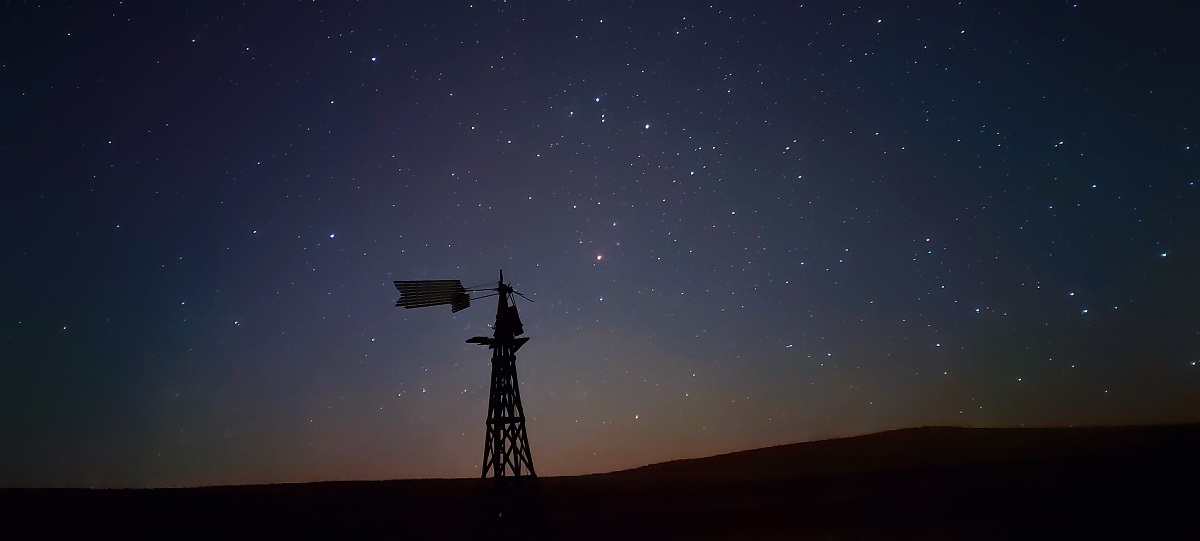 Another interesting one would be Starry Mode. The software algorithm has been upgraded and is now better at processing the image. The brightening effect and noise reduction have also been improved. And if that's not good enough for you, realme has now included a Time-lapse Video Algorithm. When shooting Starry Mode, you can enable the Starry Time-lapse Video to take a time-lapse version of the starry sky. It works by taking snapshots every 15 seconds, then combining them into a 30fps time-lapse video. Based on some quick math, it means you can snap 240 starry photos within an hour for an 8s timelapse video.
Timelapse with the world's first Tilt-shift Mode time-lapse video
Speaking of timelapse, that's also available with Tilt-shift Mode. For your information, Tilt-shift Mode lets you 'convert' the real world into a miniature one on your phone. It gives your photos that miniature toy world feeling, with the foreground and background out of focus. Normally, such an effect can only be done using a real camera with a tilt-shift lens. But now you can do it with the realme 8 Pro, with a bonus timelapse video mode that has 10x playback. Cool, right?
If you watched the videos above, you can see that the mode is quite easy to use. What it does is take pictures at different Bokeh levels (aperture) to create that artificial tilt effect. The same applies when taking a timelapse version. Moreover, the shape, angle, position, and size of the blur effect can be manually adjusted. You can also easily select and customise blurry effects to suit the scene.
That's not all, the realme 8 Pro has a couple of other camera features. First is Trendy Portrait, which comes with three filters – Neon, Dynamic Bokeh, and AI Color – to give your portrait shots that extra oomph. Then there's In-sensor Zoom, an algorithm that enhances all images for greater detail even when zoomed in or cropped. Another one is Dual-View Mode, a feature that lets you record videos using both the front and rear main camera simultaneously.

Trendy Portraits: Dynamic Bokeh (left), Neon Portrait (right)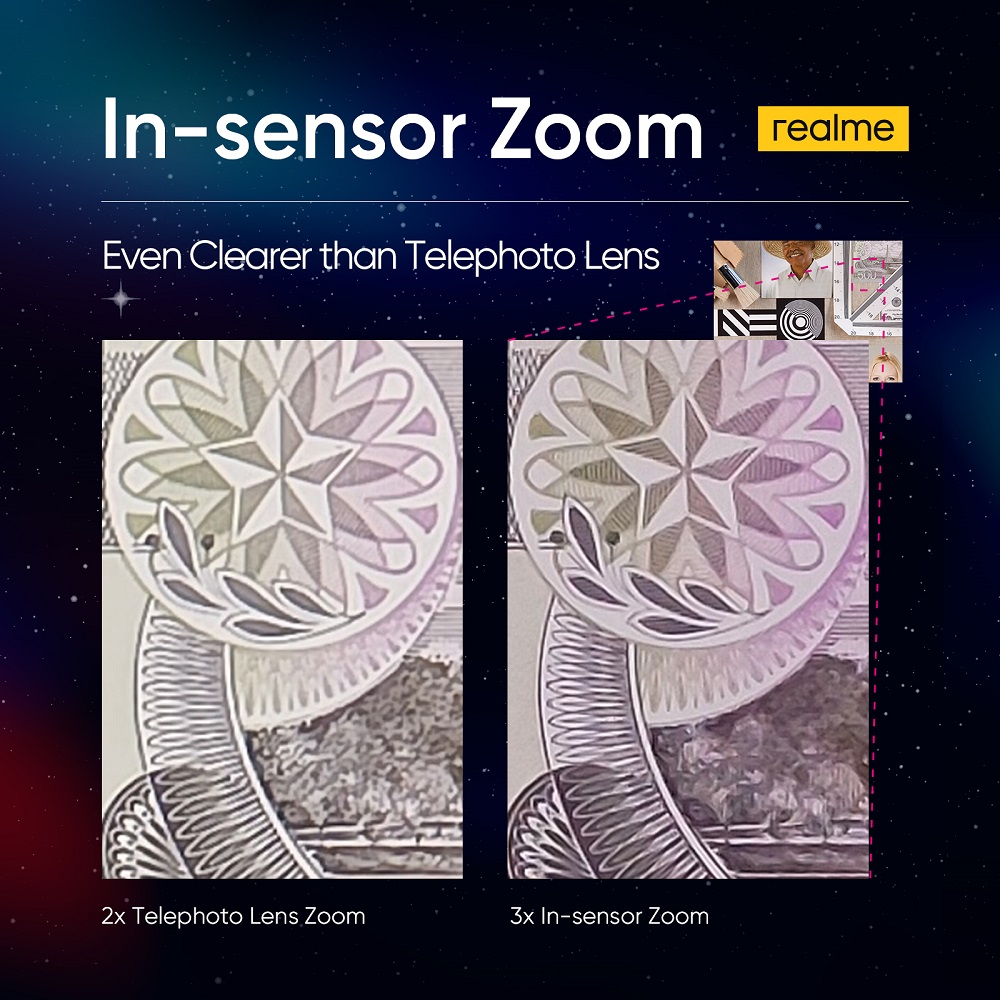 The phone's 3x In-sensor Zoom provides better contrast and image detail
Dual-View mode uses both front and rear cameras to record videos
Of course, there's more to the realme 8 Pro that we haven't talked about. Having said that, what do you think about it? Let us know in the comments below and the pre-order realme 8 Pro begins today at your nearest realme store or just simply visit the realme website here to learn more about realme's latest products. Stay tuned to TechNave for more articles like this.