Teaser of Sony WH-1000XM4 leaked before official launch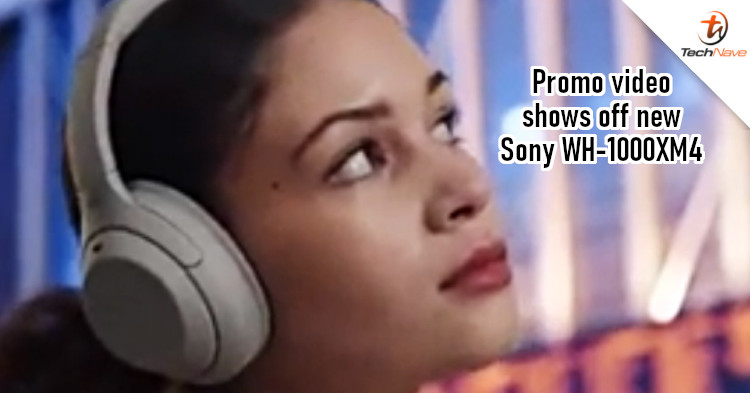 Just a few days ago, it was strongly hinted that Sony was getting ready to launch its latest wireless headphone. That piece of news should be accurate, as a promo video of the Sony WH-1000XM4 was leaked online. The teaser showed some of the phone tech specs and features, some that were not found in the previous model.
From what we see in the promo video (via SparrowNews), it's mostly going to be similar to the WH-1000XM3 but with some new additions. For instance, the 40mm drivers and battery with estimated 30-hours of battery life remain. However, the headphone will have a new high-performance audio chipset. It should provide greater audio performance and lower Bluetooth latency, both of which are nice to have in a wireless headphone.
Besides that, there are new features that make this new model an improvement over its predecessor. It has a new wearing detection feature that will automatically play or pause your audio, depending on whether you are wearing it over your ears or hanging it around your neck. It also has new location-based presets audio profiles, as well as a speak-to-chat feature that pauses your music when you speak and resumes after you're done speaking.
When it comes to premium wireless headphones with active noise-cancelling, this is probably one of the most highly anticipated ones this year. But with that said, which of the revealed features do you like most? Let us know on our Facebook page and stay tuned to TechNave.com for more news.