TechNave's 10 Days Fatty Diet Challenge with the Samsung GearSport and Gear IconX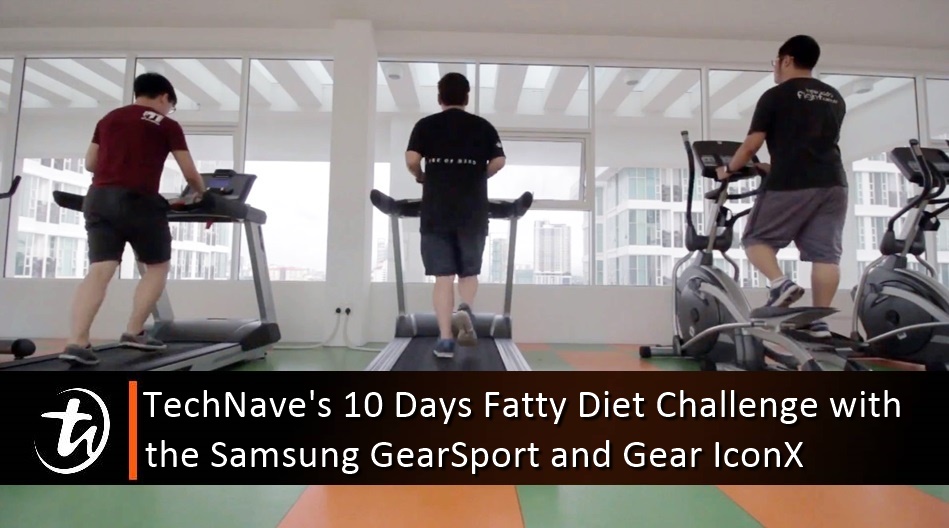 Ah...exercising. That's one thing that most people would say they would do when the new year starts. Keeping yourself in shape is really hard, but the TechNave team was given the challenge to burn some calories by Samsung Malaysia before Chinese New Year. No way that we will slim down drastically, but the point is to exercise and see the usefulness of the GearSport along with the Gear IconX device.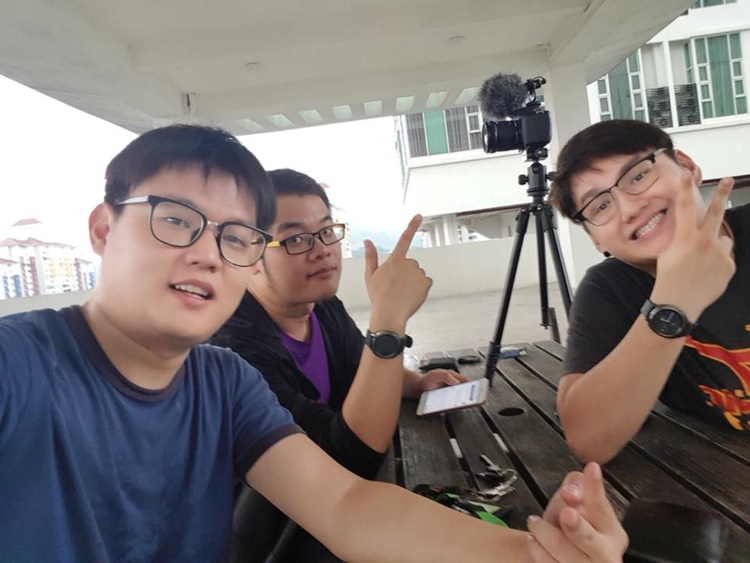 The team doing the challenge - (L-R) Ken Jim, Abel and Bernard
Yup, so the random pictures and videos that you saw on our Facebook page are based on this. So here's our 10 Days Fatty Diet Challenge with the Samsung GearSport (and Gear IconX).
Smashing it with the Samsung GearSport
While we won't be documenting every single exercise that we did (because this is not a fitness site lol), we will be talking mostly about how the GearSport complemented our exercising. As you all know, a sports watch or smartwatch has the usual features for those who do a lot of workouts, you have the standard calories counter, steps counter, heartbeat monitor, weather checker, music player, reminders and many more.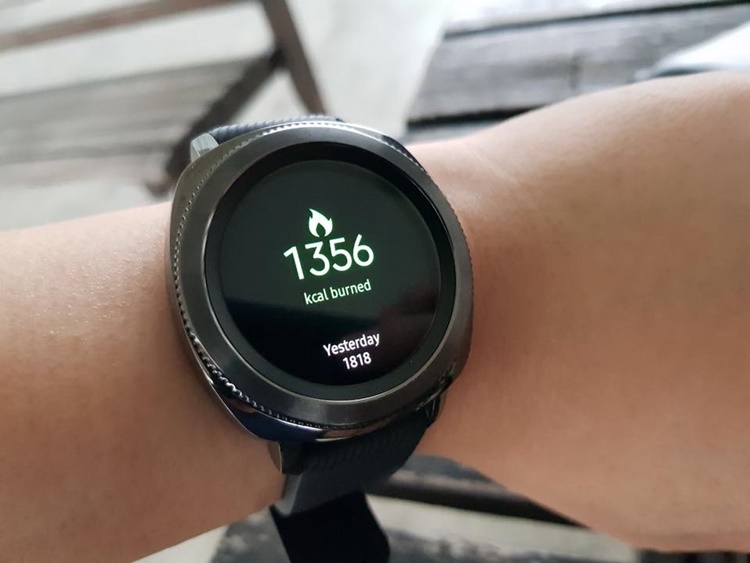 Not sure if this is the right amount of calories burn, but looks legit lol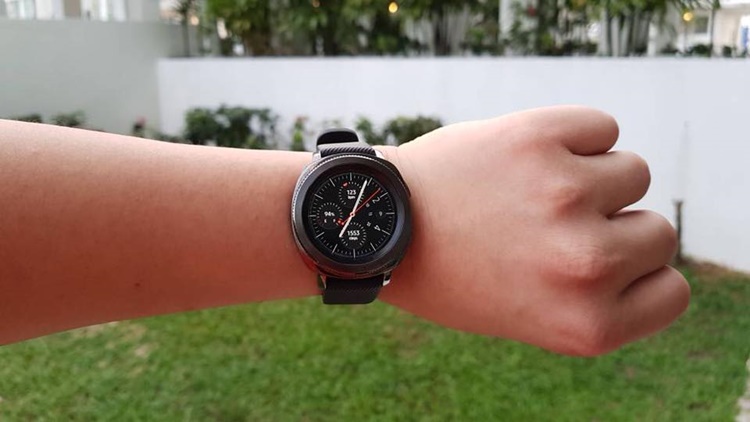 You can also swap various "faces" for your GearSport depending on your preference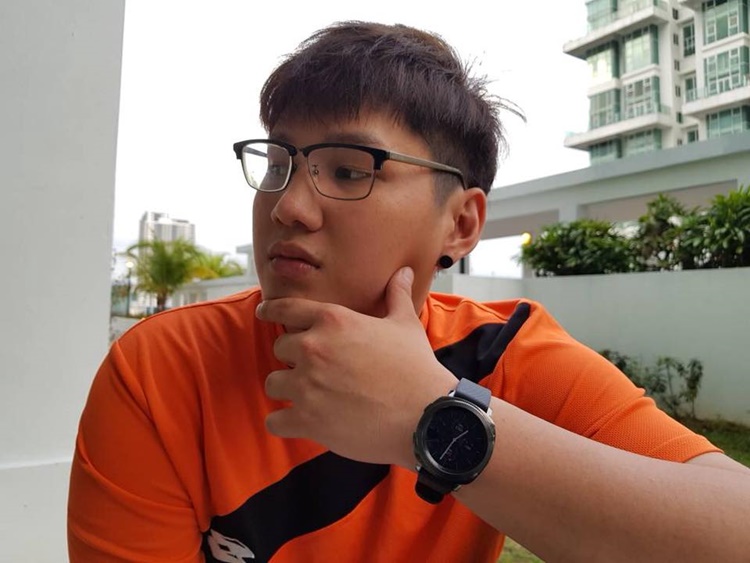 Gotta do a model pose with the GearSport lol
Apparently, Samsung thinks the GearSport needs more than that and they did the right thing, it even has a floors target that encourages you to take the stairs, four different exercising modes (running, walking, cycling and swimming), and eighteen different workouts including yoga. Gee, talk about a serious sports watch here.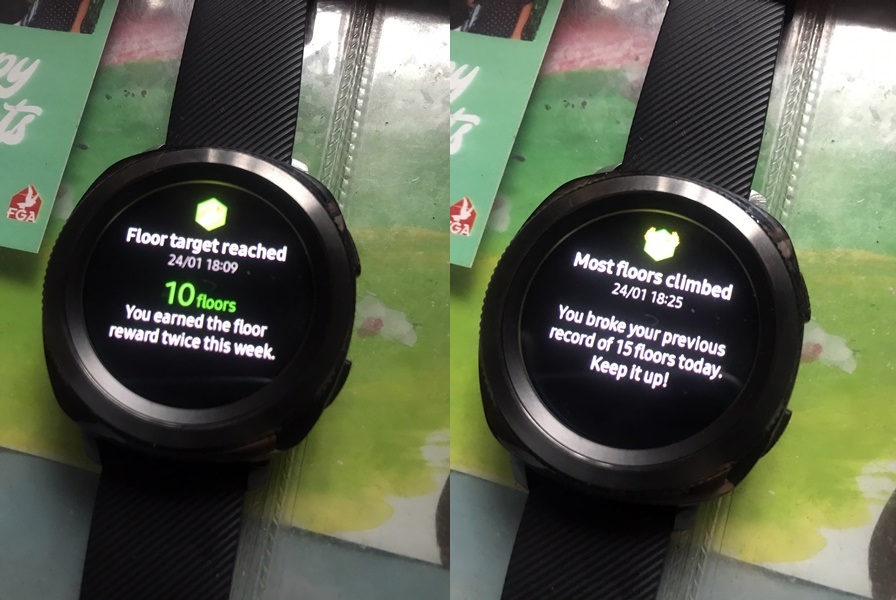 Never skip leg day!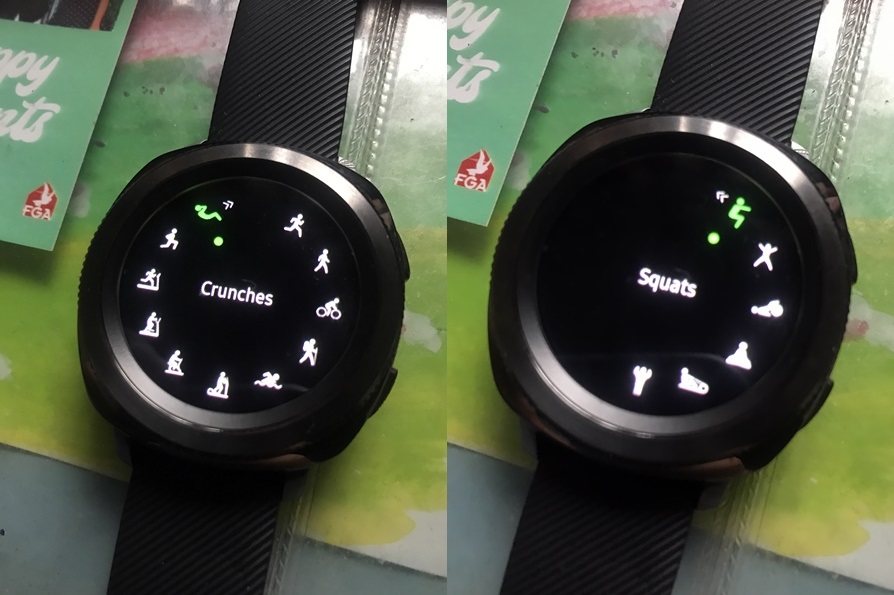 The different 18 workouts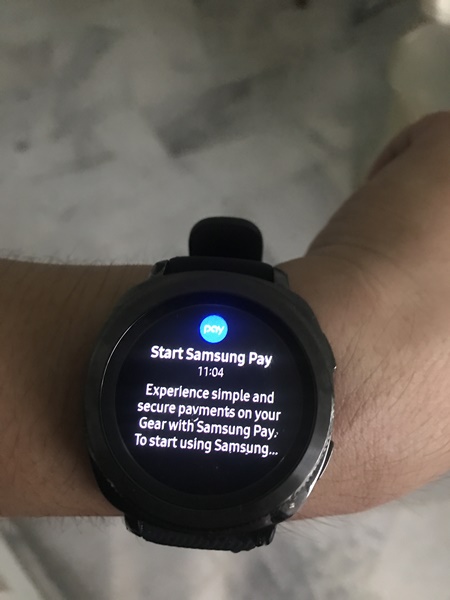 Samsung Pay is available too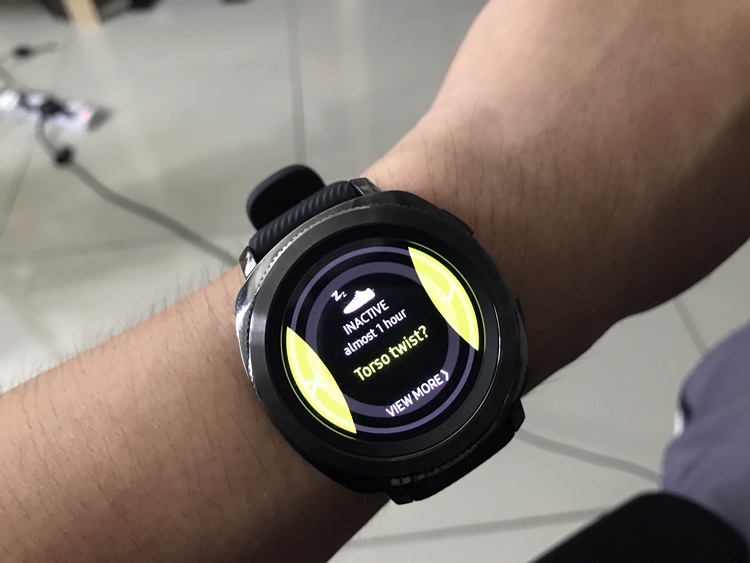 It will also bug you to stand up if you sit down too long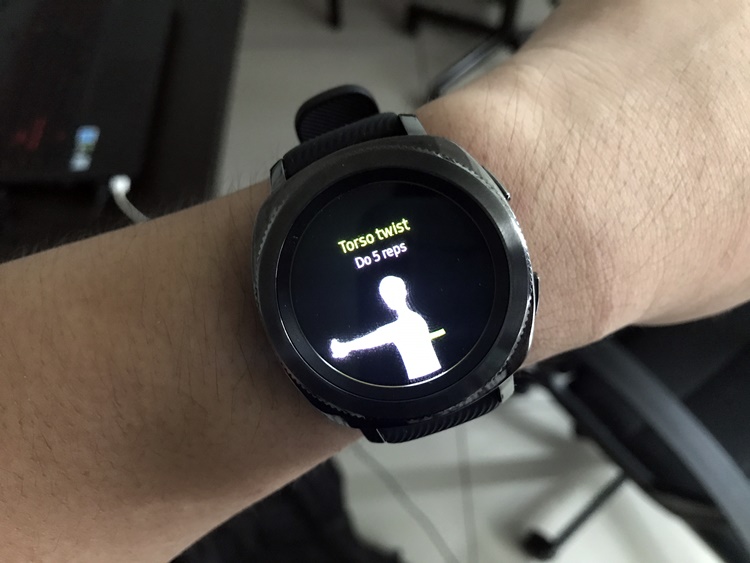 "Yes, mother..."
Sound out with the Samsung Gear IconX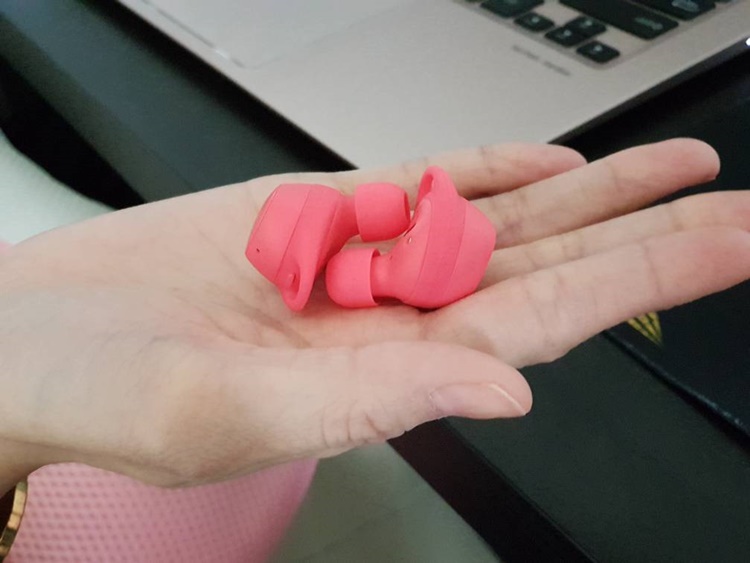 We got the pink Gear IconX variant too
Meanwhile, the Gear IconX is a pair of wireless earpiece mainly for exercising too. Not only can you listen to your favourite songs via Bluetooth, you can also store songs into it without having to bring your smartphone along. It can take incoming calls as well, and it's really simple to use it from a tap to three taps for certain functions. The Gear IconX is usable for both Android and iOS, but needs the Samsung Gear app to make it work, same applies to the GearSport.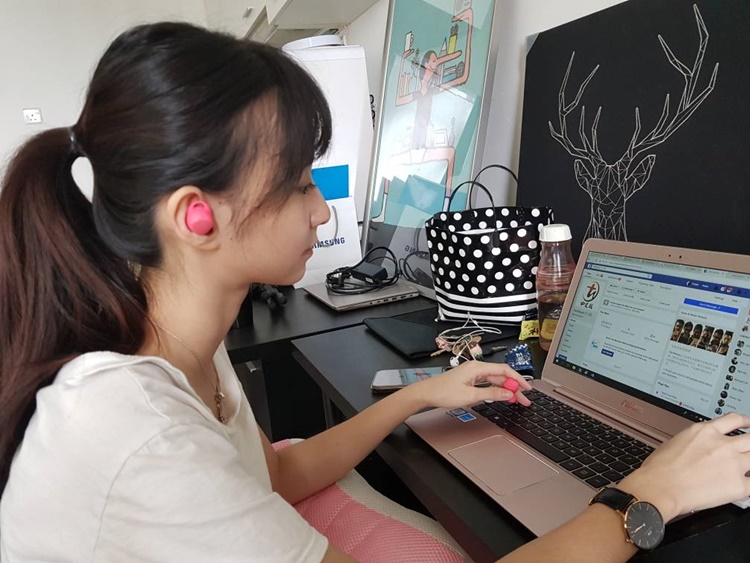 The Gear IconX can last up to 4-5 hours, more than enough time for your exercise routine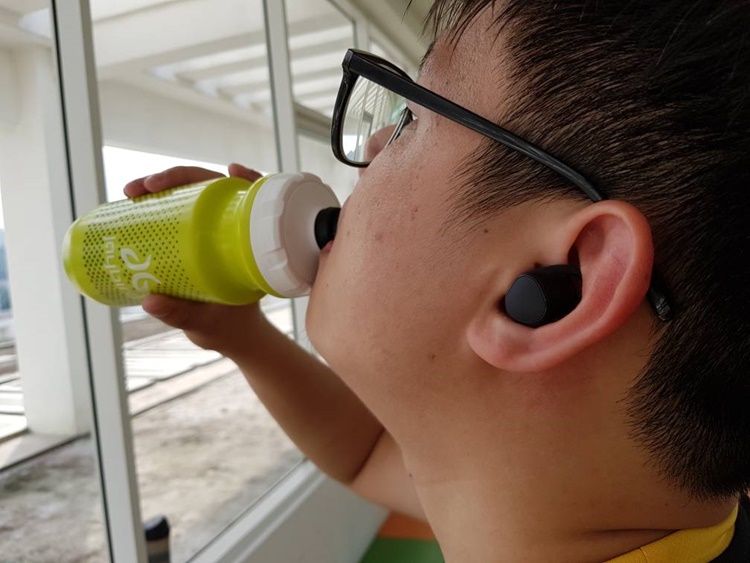 Here's the black model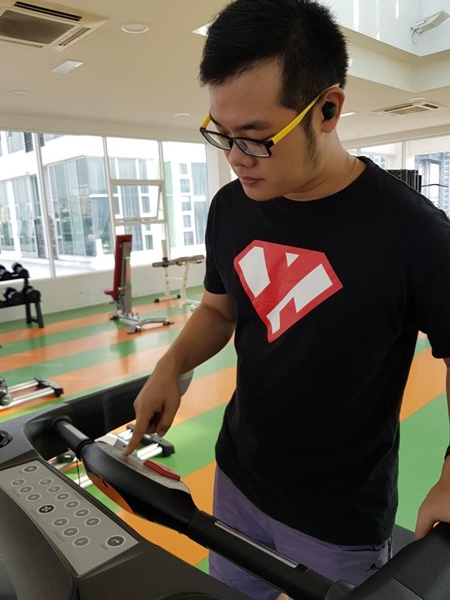 Very useful for running on the treadmill, no more wire cable tangling with your hands
Serious health tracking from Samsung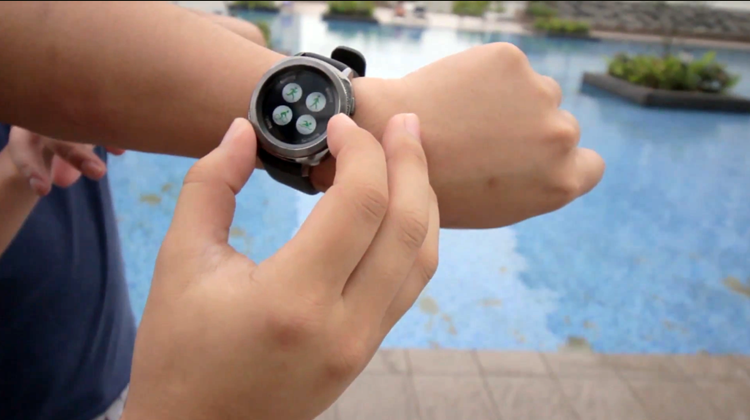 Of all the modes, perhaps the swimming workout mode is the most interesting one (at least to me). Not to say that the others are not important, of course, but not many sports watches have this feature. Yes, you can bring this to the pool without worrying about spoiling it, all you have to do is just turn the outer barrel to switch to that mode page then tap on it. From our experience, once you start your swimming workout, the GearSport will start taking information on your swimming style, swimming laps, bpm and others. In other words, the GearSport is really taking down all the health data seriously for you.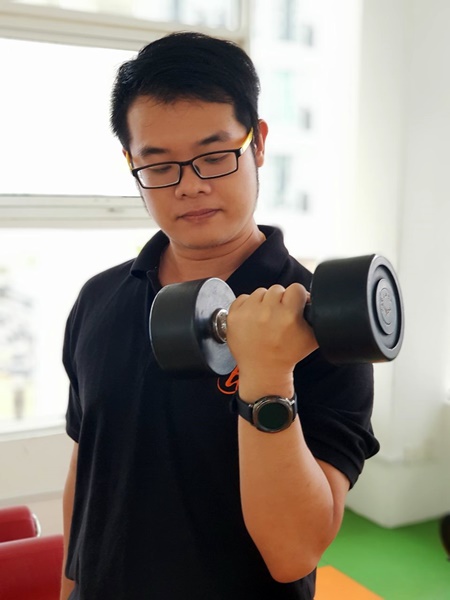 Oh, here. More model shots with the GearSport
Model shot no.2
Am I doing it right?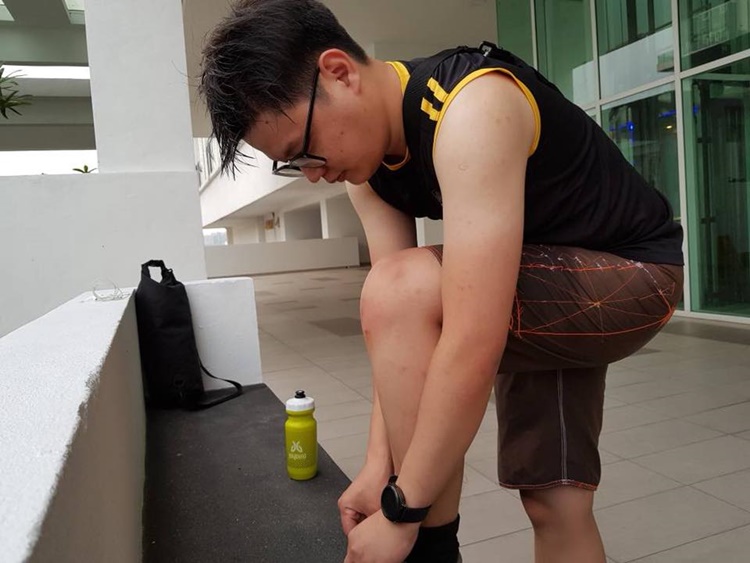 Our apologies for not having female models posing with the GearSport, we are currently looking for some female writers so if you know anyone who's interested let them know about it lol #shamelessadvertising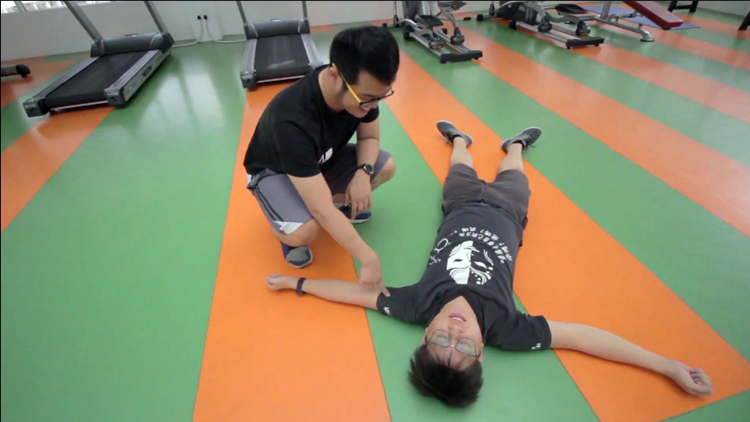 So from our 10 days of using the GearSport, even though our bodies suffered much from not exercising much with body aches, leg cramps and abs pain by just laughing, the three of us soon adapted to the workout challenge and we actually felt more energetic than before. We hope that our video or this article somehow can encourage you to go out and just exercise for just 30 minutes. Afterall, sitting down all day long in the office is not healthy for the long term. Don't believe us? You can compare yourself to your younger picture and compare (lol).
We hope to maintain this healthy lifestyle whenever we can. Also, many thanks to Samsung Malaysia for sponsoring us the GearSport and Gear IconX for us to test it out.
So that's our 10 Days Fatty Diet Challenge with the GearSport along and the Gear IconX. Also, we did a compilation video of our usage on the devices so check out the video above. Stay tuned for more geeky articles at TechNave.com.