TechNave's Top 5 Entry-level Trending Smartphones #1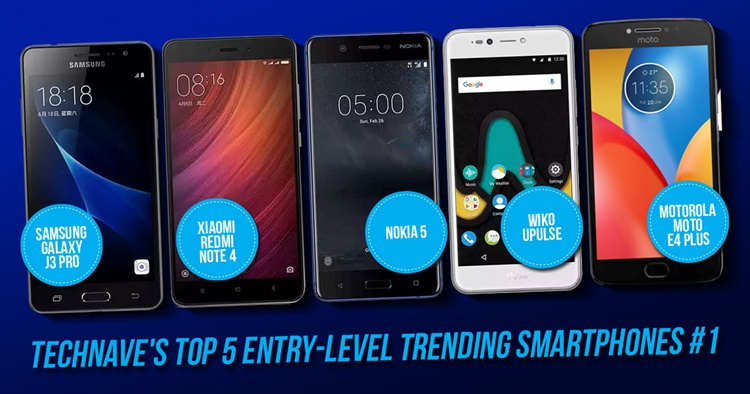 With the recent release of the Neffos X1 lite, TP-Link has once again made smartphones a lot more affordable with a price tag of RM499 only. If that's not economical then I don't know what is. Anyway, we also noted that some of you have been asking for a list of entry-level phones. So here's our Top 5 Entry-Level Smartphones you can get now in Malaysia (entry-level being RM800 and below).
Xiaomi Redmi Note 4 (3GB + 32GB) - One of the most value for money smartphones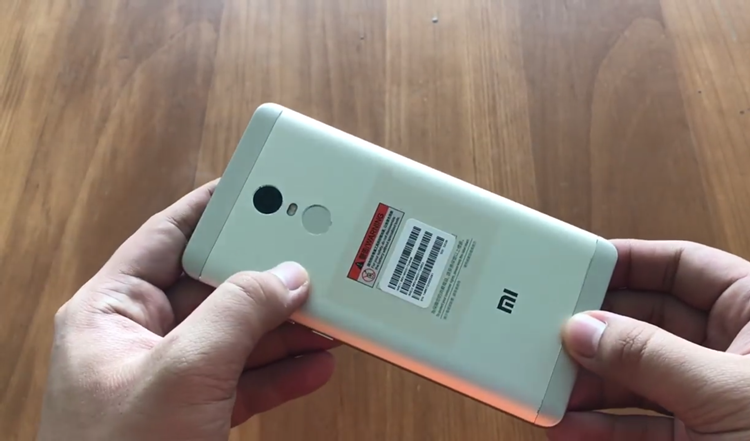 First coming on our list is the Xiaomi Redmi Note 4, obviously Xiaomi would make it to this list because of its reputation for manufacturing affordable smartphones. However, this model is the 3GB + 32GB variant and it cost RM749. If anyone is looking for the 4GB + 64GB variant, that one cost RM949.
Performance-wise, the Redmi Note 4 satisfies thanks to the improved battery life (although it takes a long time to fully charge) and the overheating issue has been solved somewhat. Comparing with the Redmi Note 3, both the processor and camera quality are much better because of the 14nm Snapdragon 625 chipset and the BSI CMOS (1.12μm pixels) respectively.
Samsung Galaxy J3 Pro - The most economical entry-level Samsung phone
Next, is the Samsung Galaxy J3 Pro for only RM699 which is the most affordable and value for money Samsung phone currently available on this list. Should you purchase it right now until 30 September 2017, you can get a one-year extended warranty and a one-year screen crack protection and with our Shopee deal (while vouchers last) you can also get an RM50 discount exclusively for TechNavers.
Also, another reason is because how vastly different it looks from its predecessor but in a good way. At first glance, one could easily mistake it as a mid-ranger phone.
As an entry level smartphone, memory capacity stands at 2GB + 16GB only, using a 5.0-inch TFT HD display, an Exynos 7570 quad-core 1.4 GHz Cortex-A53, 13MP main camera and 5MP for the front, 2400 mAh battery, and Android 7.0 out of the box.
Nokia 5 - The most premium looking entry-level phone
Okay, so we have two well known brands so far. But what if you want something else and not too expensive? Well, this is where the Nokia 5 comes in. An old favourite brand among our readers (yes, you) and it currently stands at RM799 - a perfect combination for consumers who wants something new and familiar.
According to Nokia, the Nokia 5's body is built out of a single block of 6000 series aluminium steel to create the "perfect" unibody, so it gives that premium look while still maintaining entry level tech-specs, which comprises a 5.2-inch IPS HD screen, Qualcomm Snapdragon 430 processor, 2GB RAM, 16GB internal storage, 13MP rear camera, 8MP front camera, Android 7.0 Nougat and 3000mAh battery.
Wiko Upulse - The camera-centric phone
Another phone that also costs RM799 is the Wiko Upulse. All the way from France, its first debut was seen at the Mobile World Congress 2017 then finally made its way to Malaysia just last June 2017. But why did we call it a camera-centric phone? Well, that's because there's a trick up its sleeve over other phones on this list, which is the Super Pixel feature that allows you to take pictures in extremely high resolution. If you're a phoneographer tight on budget, this is the one for you.
For an entry level phone, the spec-sheets looks fine. It features all the typical specifications of 5.5-inch HD display, quad-core processor at 1.3GHz, 3GB of RAM, 32GB ROM (expandable memory available up to 128GB), 3000 mAh battery, Android 7.0, a 13MP rear camera and an 8MP front camera.
Motorola E4 Plus - The entry-level phone with the biggest battery
Moto E4 (left) and E4 Plus (right)
Last but not least, Motorola has also rolled out their own entry level phones into the Malaysia market just early this month as well for RM799. This one is also just another normal device that does its job well but with a catch - the Moto E4 Plus has the biggest battery with 5000 mAh battery. So for those who really like their energy juice big, this is probably the one for you.
To briefly go through the tech-specs, it is the only phone here to house a MediaTek MT6737 64-bit quad-core 1.3GHz processor, 3GB RAM, 32GB ROM (extra storage is available up to 128GB), 5.5-inch HD display, Android 7.1, a 13MP rear camera and a 5MP selfie snapper. It's worth mentioning that it has a dual nano SIM slot, Dolby Atmos speakers and a fingerprint scanner too.
If you want to check out the Moto E4 Plus' little brothers, head over here to see them.
So what do you think of these entry level phones? Any of your favourite made it to the list? Let us know in the comments below and stay tuned for more Top list articles at TechNave.com.