Technave.com Top mobile phones in Malaysia of 2013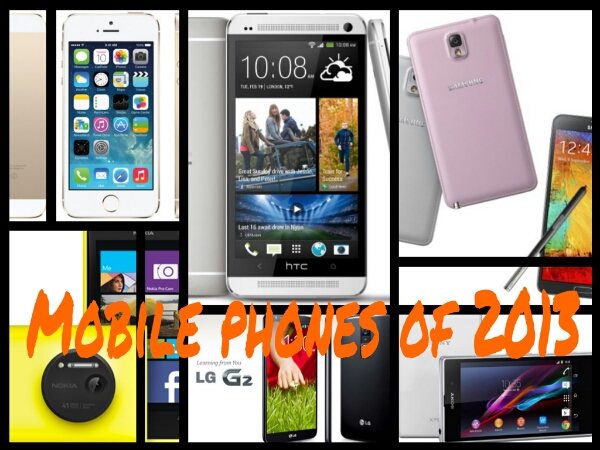 With 2014 already here, we look back at the year 2013 for all the awesome mobile phones to have come out in 2013 for Malaysia. There were quite a lot of them, so we picked based on innovation, performance, design and potential successfully delivered. In no specific order we list out the following mobile phones that rocked our world currently available with local Malaysia support as follows:
HTC One - The First Good-looking Android Phone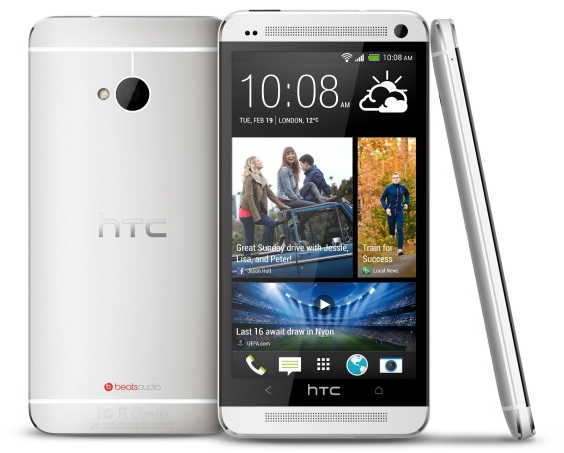 The focus on design of the HTC One started the whole metal body trend for Android smartphones and managed to pack in some serious tech specs at the same time. In terms of design alone it ranks on par with the Apple iPhone, especially since this year, Apple did not make any changes to the existing iPhone 5 design. Unfortunately, the tech specs it uses is now getting older and some of the features like the UltraPixel camera seems more like a fad than anything functional. While it feels great in smartphone form it hasn't translated well in to either a smaller Mini or phablet sized Max version.
The HTC One still looks awesome so if you're looking for an awesomely designed Android smartphone, the HTC One remains one of the best choices around
Sony Xperia Z - The First Stylish Water-proof smartphone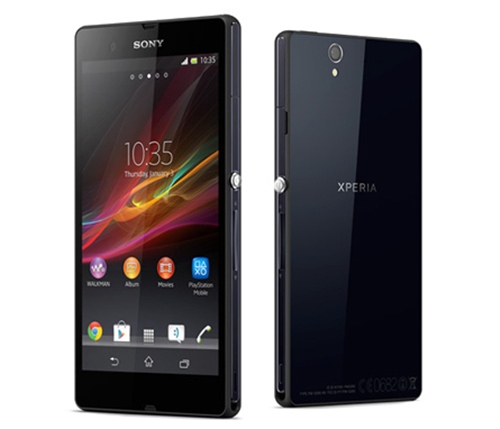 The Sony Xperia Z started the trend of good-looking water and dust resistant smartphones and after surviving chocolate baths or being dunked in pools it still offered premium monolithic design. The all glass front and back looked stunning and the tech specs were equally impressive for it's time. However, it is showing signs of aging as it lacks in some features like the camera and processor department compared to other newer smartphones.
The Sony Xperia Z still looks and works great...
... but we're not sure how it tastes ;)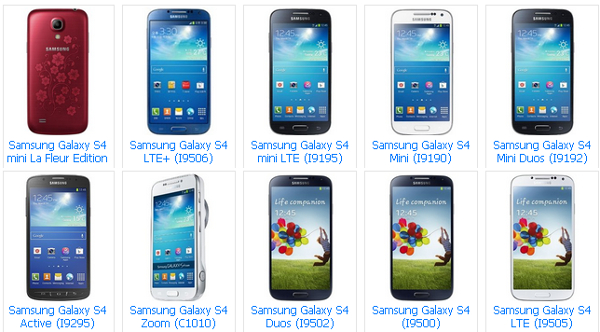 Featuring a Samsung Galaxy S4 Zoom, Active, LTE-A, Mini, Exynos and Snapdragon 600 version, the Samsung Galaxy S4, provides very good performance with a model for practically every type of smartphone user around. You want a water-proof or dust-proof version? Get the Samsung Galaxy Active. Need one with a better Camera? Get the Samsung Galaxy S4 Zoom. True to their carpet-bombing approach, their flagship Samsung Galaxy S4 offers good performance with something for everyone, but with so many choices it does get a bit tricky to choose the right one.
The Samsung Galaxy S4 Zoom combines a performance class smartphone with a midrange point-and-shoot camera with excellent results
The original Samsung Galaxy S4 is still an excellent flagship smartphone despite older tech specs and hardware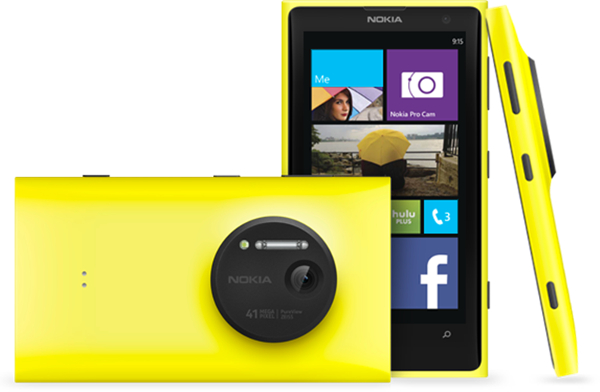 While it looks like almost every other Lumia the Nokia Lumia 1020 remains the Ultimate cameraphone in the market thanks to it's 41MP camera sensor. When used well, it is good enough to deliver performance on par with a dedicated camera. While it won't turn everyone into a professional photographer, it will give you a lot more options taking pictures with your smartphone. Also, you probably won't find another cameraphone with this large a sensor for a long while to come as cameras on smartphones will likely stay around 20MP or less for now.
The Nokia Lumia 1020 will probably remain the most powerful cameraphone for quite some time thanks to it's so far yet to be matched 41MP camera sensor
LG G2 - Best all-rounder performance with functional rear controls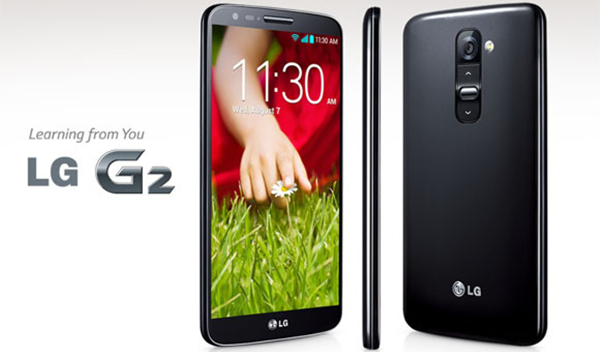 Offering the best Snapdragon 800 processor based smartphone performance in the market this awesomely engineered smartphone also has an awesome battery life, takes great pics from the earth's atmosphere and is one of the few phones to pull off buttons on the backside successfully. Of particular note was the 13MP OIS camera that came with the smartphone that worked so well under low-light and shaky conditions that the LG team put it on the head of a chicken and sent it up to space. Want a smartphone that should futureproof you for 2014? Then the LG G2 would be a very good smartphone to try.
The LG G2 is an excellent all-rounder with some innovative features like rear controls and much more
The LG G2's 13MP OIS camera caught excellent video and camera views in space, the ultimate low-light and shaky condition, highlighting one of the many excellent features of the LG G2
Sony Xperia Z1 - The most feature-filled smartphone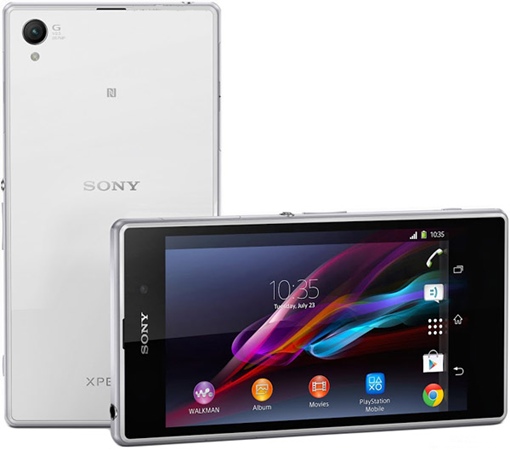 The Xperia Z1 is one of the first Sony products to feature a combined effort from all of Sony's various departments. This has resulted in Triluminous display tech from Sony's HDTV department, a midrange 20MP camera sensor and top of the line lens from their camera department and much more all in a sleek water proof monolithic smartphone. It looks and performs simply awesome and is another future-proofing smartphone you can get for 2014 and not have to worry about new tech specs outclassing it for quite some time.
If you're looking for the best tech specs in a smartphone around, the Sony Xperia Z1 is the one for you
Nokia Asha 500 series - Hybrid smartphone functions for everyone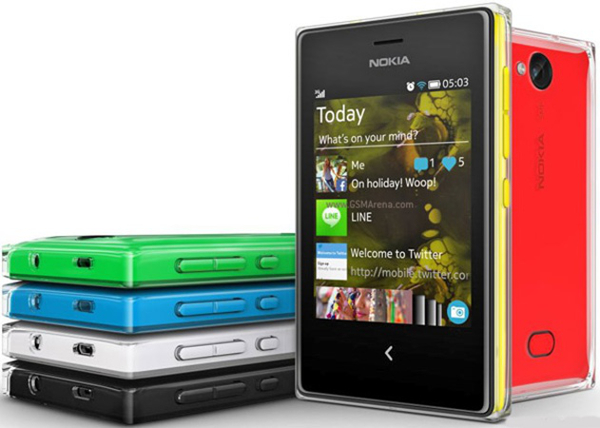 Featuring a smartphone touchscreen swipe interface with featurephone functionality, the Nokia Asha 500 series rounds out the initial Nokia Asha 501 with the other models including the Asha 500, Asha 502 and top-of-the-line Asha 503. With a model for every type of user out there this is the mobile phone you want to get for those who aren't comfortable with smartphones but have outgrown the numeric keypads of their RM100 feature phones.
The Nokia Asha 503 offers smartphone functionality in a featurephone package
Apple iPhone 5S - The world's first 64-bit smartphone with well-done fingerprint scanner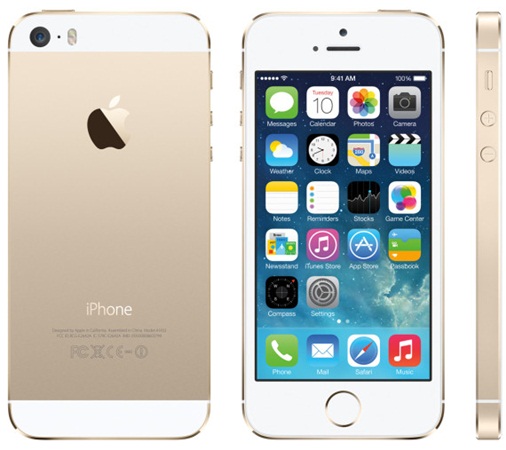 Sure it looks exactly the same as the Apple iPhone 5, but the new internal tech specs have sparked a revolution in the mobile industry. As the world's first consumer smartphone with a 64-bit A7 processor it also has the distinction of being the first smartphone to do fingerprint sensors easily and quickly. While it may not bring anything new to the design the Apple iPhone 5S is also another good contender for future-proofing here in 2014. Too bad the camera upgrades are too small to make much of a difference, so nix this if you want a better cameraphone.
While it looks the same as the previous version the Apple iPhone 5S is probably the first smartphone in the world to implement a good fingerprint scanner


One of the first Nokia Phablets to hit the market, the Nokia Lumia 1520 also packs in the latest Snapdragon 800 processor, an awesome camera and quad HAAC mics, this is the videographers smartphone of choice. Audio and video are captured perfectly for the best 1080p video recording on a smartphone for now. Too bad it still can't do 4K video recording despite the 4K video recording capable Snapdragon 800 processor, but this could change with more firmware updates.
Audio and video recording is awesome with this phablet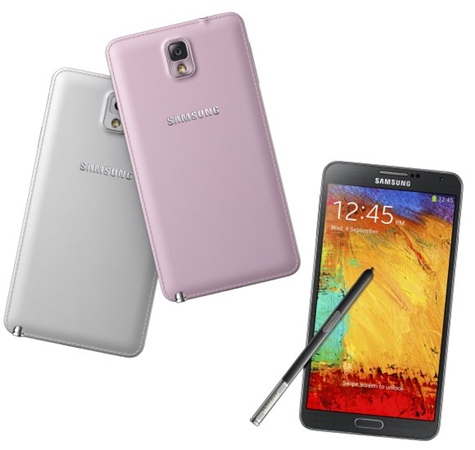 The world's first 3GB RAM smartphone phablet also fits the palm of your hand better with artificial leather backing. Featuring a powerful Snapdragon 800 processor and new and improved stylus controls it is the best phablet+stylus combo available bar none right now. If you like writing on your smartphone with a stylus then this is the smartphone or phablet for you, especially if you also like to wear the Samsung Galaxy Gear smartwatch as it is the first smartphone to be compatible with that smartwatch.
With 3GB of RAM and a Snapdragon 800 processor the Samsung Galaxy Note 3 is the most powerful phablet with a stylus of 2013
Honourable mention

These following smartphones we have listed because of the innovation they bring, however 2 of them are not locally available in Malaysia and the other bombed in the local market.
Motorola Moto X - Always on and always listening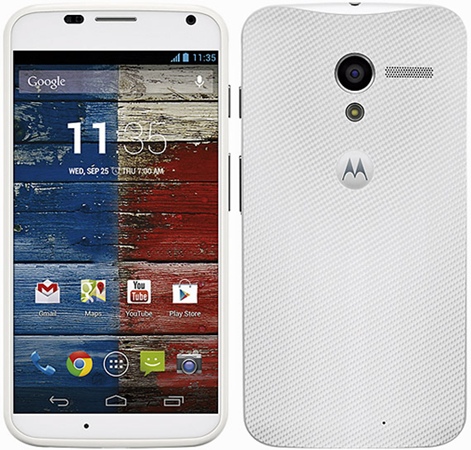 The first smartphone to come out from Motorola after their buyout from Google, the Moto X also holds the distinction of being the first smartphone to successfully be always one and always listening without using up the battery in a single day. It also offers excellent customization options and integrates great with Google's various services. If you want to live the Google life, then this is the smartphone for you, too bad it doesn't have any local support in Malaysia... yet. It's little brother the Motorola Moto G may soon come to Malaysia officially and if it does, the Moto X should follow as well.
When your smartphone is always on and always listening and has touchless control you can have your own mobile PA wherever you are.
Check out all the customization you can do with the Moto X, too bad it's just for the US, for now.
Vivo Xplay 3S - World's first 2K display smartphone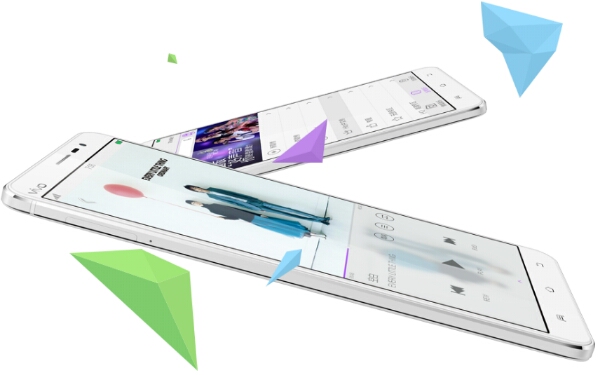 Not only does it have the World's first 2K (2560 x 1440 pixels) display on a smartphone, the Vivo Xplay 3S also packs in awesome top-of-the-line tech specs including HiFi surround sound audio with a dedicated Audio processing chip, 3GB of RAM and a Snapdragon 800 processor, this is China's uber smartphone at just RM1900 (based on Google currency conversion). Too bad it is just available in China for that price and even if it does come over here, it will likely get a massive price hike in the process. Definitely something to consider if you're going to China anytime soon.
Squint no longer with the 2K display Vivo Xplay 3S, hopefully affordable if it ever reaches Malaysia
BlackBerry Z10 - World's first BlackBerry smartphone with no QWERTY keyboard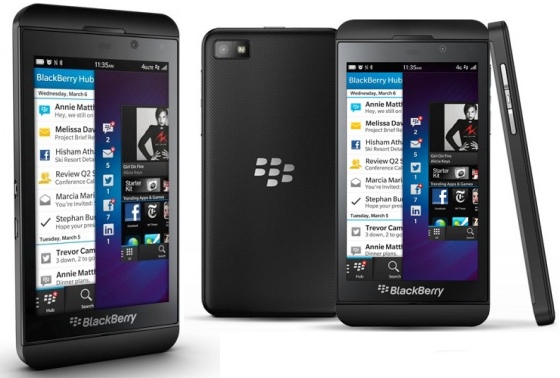 While there have been touchscreens on BlackBerry smartphones before, the Z10 was the first to completely go without an iconic BlackBerry QWERTY keyboard. It also packed in some loud and impressive speakers but really lagged in other tech specs. It also didn't sell very well as at one point BlackBerry was practically giving the Z10 away for FREE, but it was definitely a very bold and innovative move from BlackBerry.
The BlackBerry Z10 was a daring move by the company to offer a smartphone with no QWERTY keyboard which is what BlackBerry is most well-known for