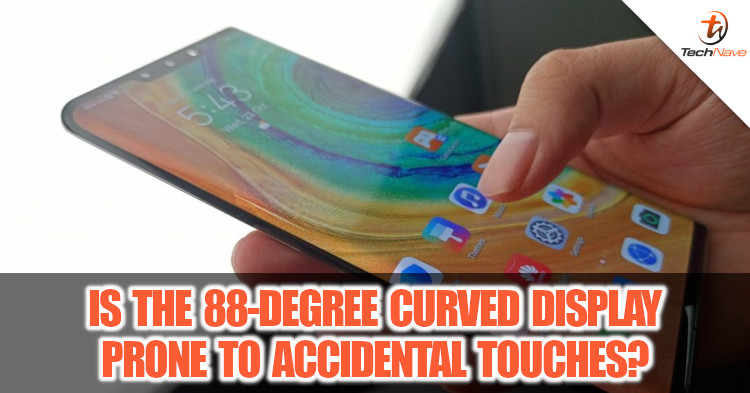 The launch of the Huawei Mate 30 Pro has drawn a lot of attention with a bunch of new features but its 88-degree curved edge is what really has our attention.
I believe many people will start to ask 2 common questions. How easy is it to accidentally touch the wrong place on this ultra-curved edge and is the adoption of the curved edge screen merely to make it look cool? Let us do a test and find out!
Test: Will the 88-degree curved edges trigger accidental touches?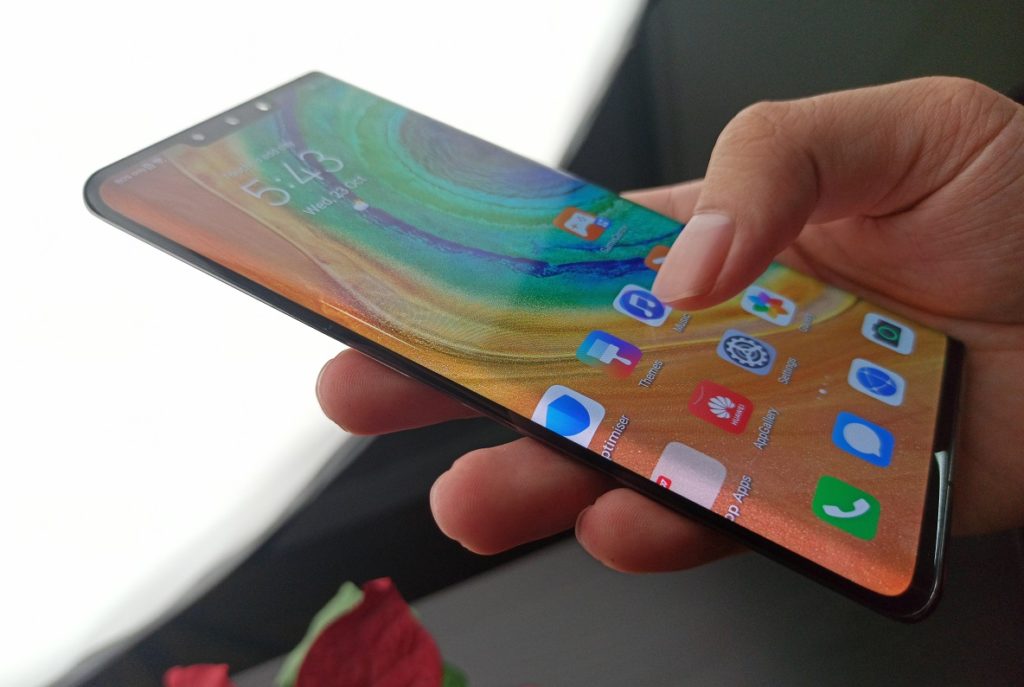 The Huawei Mate 30 Pro features a 6.53-inch Horizon Display with 88-degree curved edges. I think most of us agree that curved displays look sophisticated, but do they offer practical benefits over ones without them? How likely is it to accidentally touch the curved edges?
I am equally curious about that. Let's find out if curved edges are prone to accidental touches!
When we tried sliding the screen up and down, surprisingly there's no accidental touches. We then tried tapping on the screen, it didn't accidentally trigger to a touch either. Even the most common accidental palm touch issue is nowhere to be seen.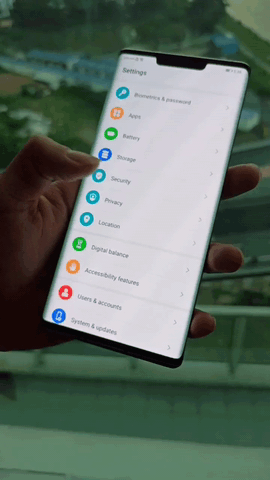 Tapping on the screen didn't accidentally trigger a touch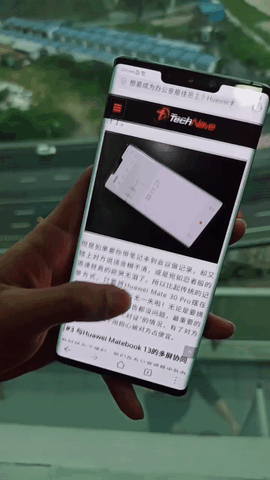 It worked perfectly fine when sliding the screen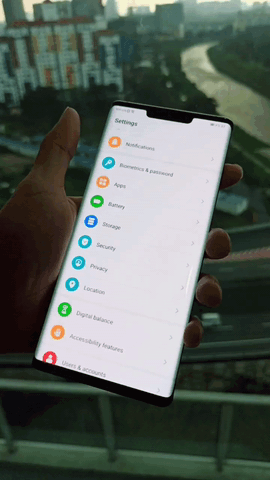 No accidental touches while holding the phone
Honestly, this is totally beyond our expectation. I am sure a great amount of effort has been made to ensure that the curved edge is not giving any accidental touches. So, don't worry about that!
Curved display looks absolutely gorgeous AND is feature-packed
To offer a seamless viewing experience with the 88 degree curved edge, the Mate 30 Pro has ditched the physical volume rocker and replaced it with virtual buttons for volume instead. You can just double-tap on the edge of the phone to adjust the volume which is accompanied by a linear motor vibration feedback. I am lovin' it!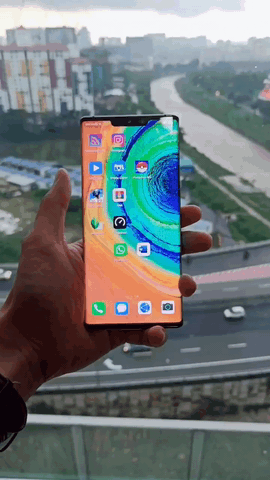 Adjust volume on the screen
Comes with a built-in console game controller
Apart from that, the 88-degree ultra-curved display also turns your Mate 30 Pro into a console game controller. While you can easly buy a console-like game controller to enhance your gaming experience, the process of setting up and unplugging may be troublesome, not to mention it may scratch the phone screen.
The Huawei Mate 30 Pro's display supports virtual touch interaction that replaces the requirement for a game controller. It allows quick and easy action of four finger controls that gives you a stimulating gaming experience. Activate it with the simple steps below to enjoy console gaming experience!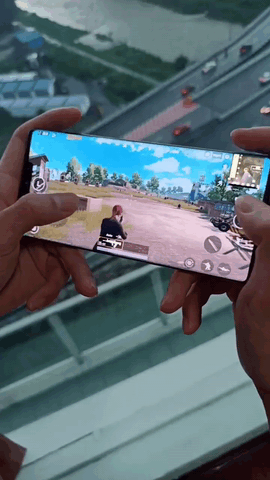 Very much like a console game controller
Steps to activate the Side-Touch LR buttons
Select App in phone Settings
Turn on App Assistant in App Settings
Launch the Game Centre and select the game you want to play
Once the game has been launched swipe from the top left or top right to show the Side-Touch LR buttons menu
Enable the LR buttons
Set the Position of the L and R virtual buttons with the onscreen controls you want
Tap Save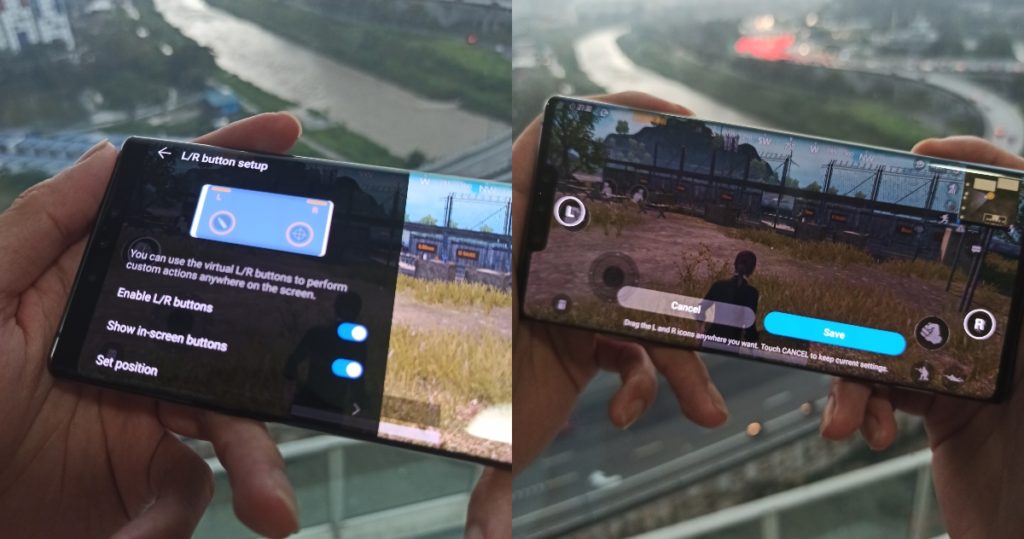 Easy to activate
Conclusion - No accidental touches yet filled with fun features
Thanks to the unique design, the Mate 30 Pro's 88-degree curved display comes without the issue of accidental touches. Instead, it is filled with many delightful fun features that makes it a gorgeous yet practical phone.
The Huawei Mate 30 series will be available for pre-order on 29 October. The Mate 30 and Mate 30 Pro is priced at RM 2799 and RM 3899 respectively. For further enquires, you may visit Huawei's official website. For the latest on mobile phones, stay tuned to TechNave.com.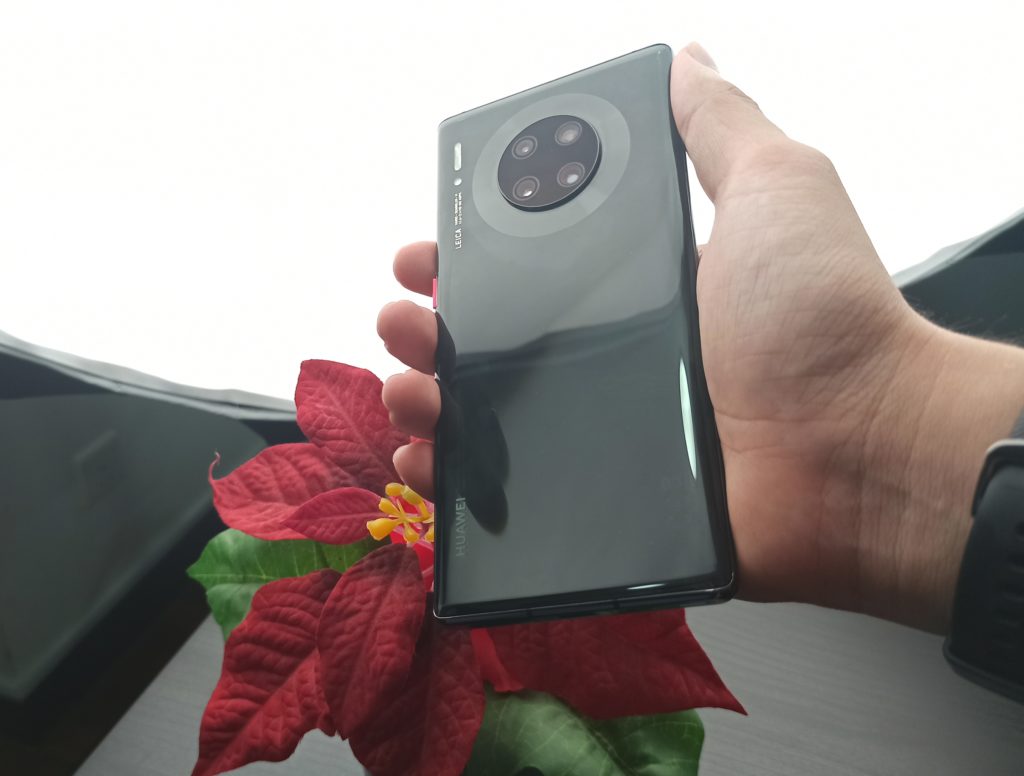 Huawei Mate 30 Pro Tech & Spec:
6.53-inch FHD+ Flex OLED waterfall display (2400 x 1176)
Kirin 990 chipset
8GB RAM+256GB ROM
4500mAh Battery
USB Type-C
40W SuperCharge,27W SuperWirelessCharge
40MP ultra-wide angle camera (f/1.8) + 40MP SuperSensing Cine main camera (f/1.6, OIS) + 8MP Telephoto Camera (f/2.4, OIS) + 3D Depth Sensing Camera (supports AIS)
32MP main selfie camera (f/2.0)
Supports NFC
IP68 water and dust resistance
Side-Touch LR buttons, Acoustic Display technology
EMUI 10 OS based on HMS