The 5G future of Malaysia looks promising and here's why we're excited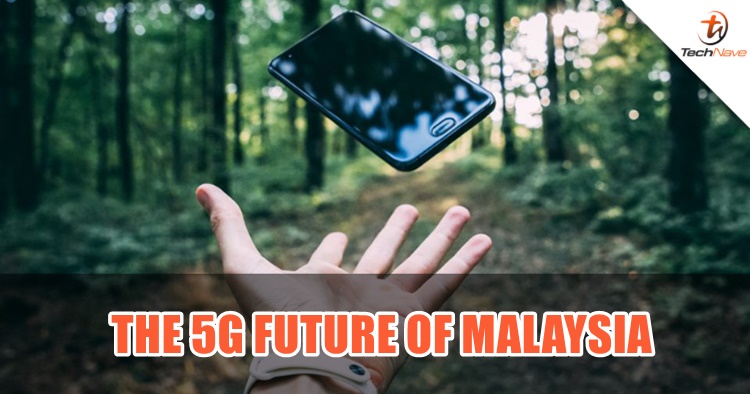 As a tech gadget website, we have already written plenty of 5G smartphones news and their potential. Smartphone brands are already eager to release their 5G devices even though 5G technology is still in its infancy. With still a long way to go, it is understandable that many of us don't care (but you should, really).
Sooner or later, the rollout of 5G technology is set to hit Malaysian shores in the not-so-distant future. Thanks to efforts made by Malaysian telecommunications provider Celcom, we're beginning to see the literally-life-changing benefits of the technology. In this article, here's another reminder of how 5G will impact our future and why it is exciting.
#1 5G will be able to deliver much stronger data connections with little to no latency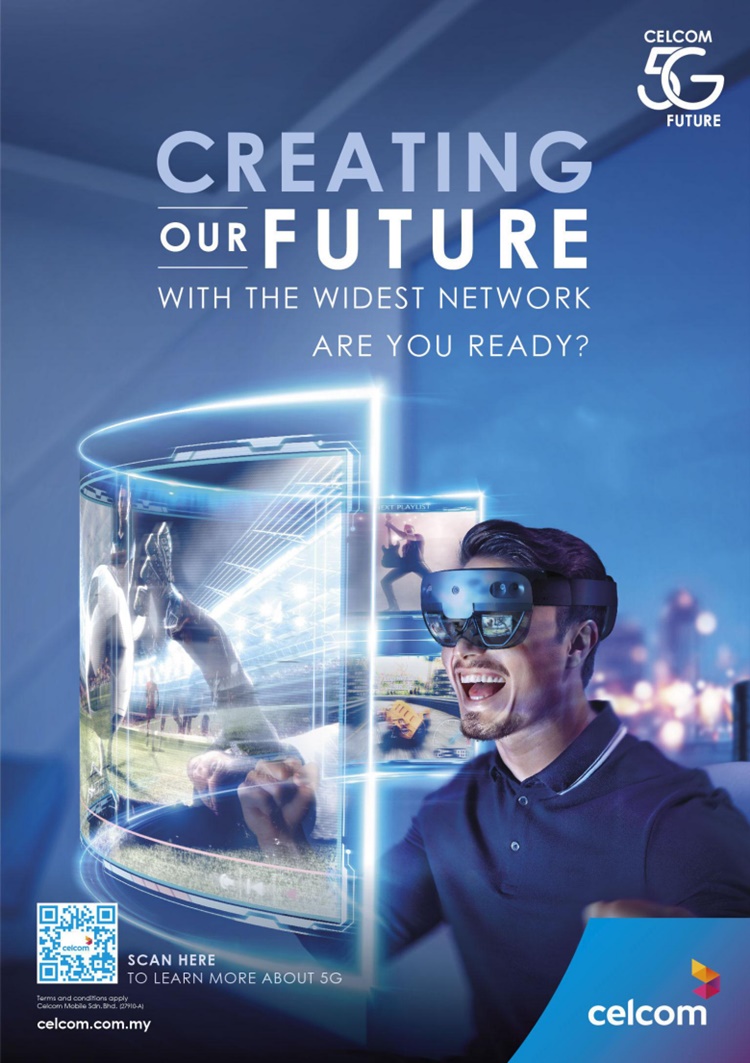 So let's say you're watching a livestream of a football match on your smartphone. The common issues you'd face range from dismal video quality, constant buffering, and most probable of all, delayed reception. Yup, none of these things are great, and it makes smartphones feel more technologically inept than they appear. But we can't fault the devices for that.
From what you've heard from all the marketing about 5G, it promises to get rid of most, if not all of those pains. Owing to the fact that the technology promises nearly-zero latency, we're able to engage in uninterrupted content viewing, uploading and downloading, and other data-heavy tasks. More importantly, this means we'll be able to experience everything in real-time, without the frustrating delays commonly associated with 3G and (less so) 4G connectivity.
#2 Data delivery is more efficient with 5G, allowing for higher connection density

Sometimes once in a while, we have experienced a strange phenomenon of networks suddenly crashing out of the blue. The biggest reason for that? Internet traffic. Whether you're trying to snag a RM200 pair of sneakers for RM1 or a ticket to your favourite music festival, these networks can totally cease operation when they experience sudden influxes of Internet traffic.
With 5G's higher efficiency data delivery, it promises to curb Internet 'traffic jams', increasing the connection density threshold of networks tenfold. More users, more data - no problem at all.
#3 5G connects all your devices in much broader IoT (Internet of Things) applications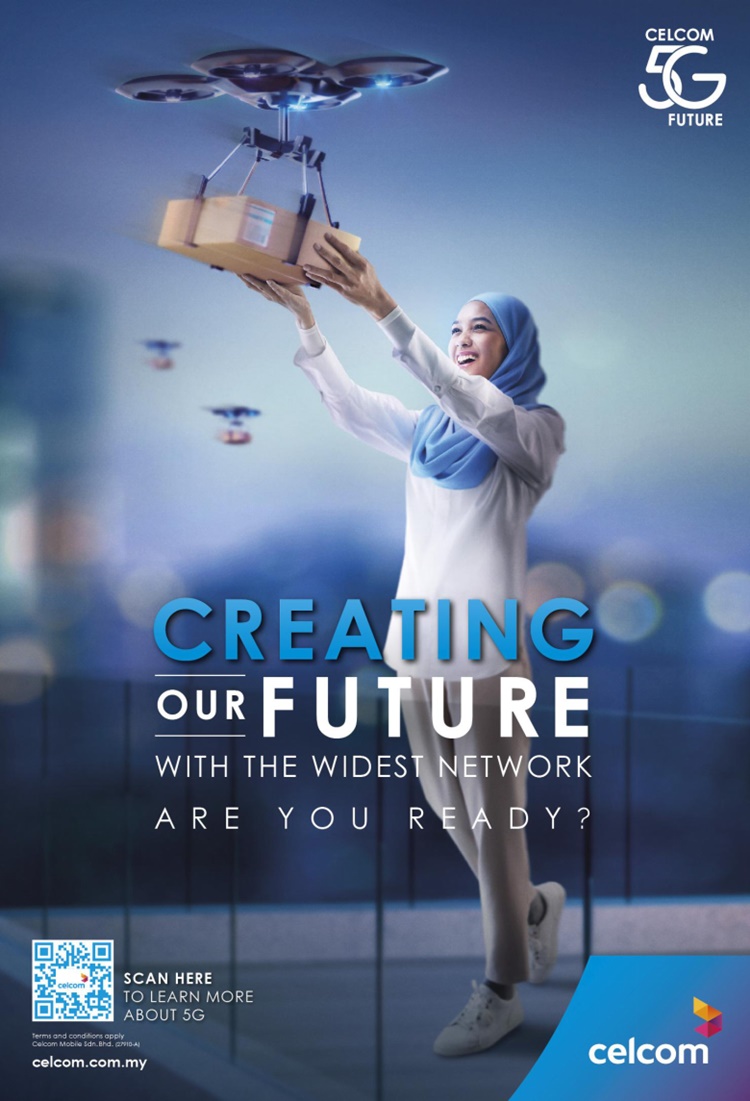 Nowadays, it's common to own at least two or more smart devices. Sometimes we may have a wide range of them to help make our lives just a tad bit easier, or may even be fortunate enough to own items that are usually reserved for those with more money in the bank - say, an electric car. The great thing about having all these smart devices is the fact that they can "talk" to each other. These days, you can program a destination into your car's built-in satellite navigation system through your phone, or you can even turn on the lights in your house with your phone. But how can 5G improve on all this?
With the more reliable network connections that 5G promises to deliver, we'll be able to take better control of all our connected devices. We'll also benefit from the ability to have more devices connected than ever before. All this, without compromising speed and efficiency. Beyond the use of everyday consumer devices, this has immensely positive implications for businesses in the transportation, agriculture, education, and security industries.
While our local telcos are prepping up for 5G, Celcom have played a key role in spearheading the liveable 5G future of Malaysia with various use cases deployed within and beyond the Klang Valley, including:
A Safer 5G Future For Langkawi Island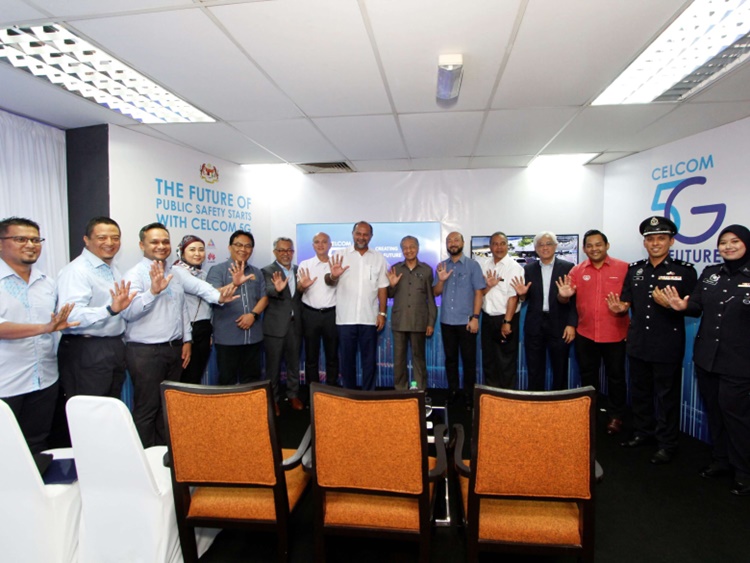 Langkawi, a hugely popular tourist destination, is an island situated 256 miles (413 kilometres) from Kuala Lumpur. With safety as a primary concern for both the inhabitants of the island and the tourists that frequent it, it makes perfect sense to use it as a testbed for 5G connectivity.
For this initiative, Celcom is equipping Langkawi with multiple 360-degree UHD 4K panoramic live video surveillance cameras scattered throughout the island. Supported by Artificial Intelligence and Video Analytics, these cameras can provide real-time monitoring in high definition picture quality.
Also being introduced to the island are Port Smart Management systems, which Celcom says will allow for the monitoring of port logistics to create smarter port-of-entries for the future. In turn, this helps strengthen the security of Langkawi's entry points, while also ensuring that everything works smoothly and efficiently.
The Petaling Jaya Live Cluster Field Trial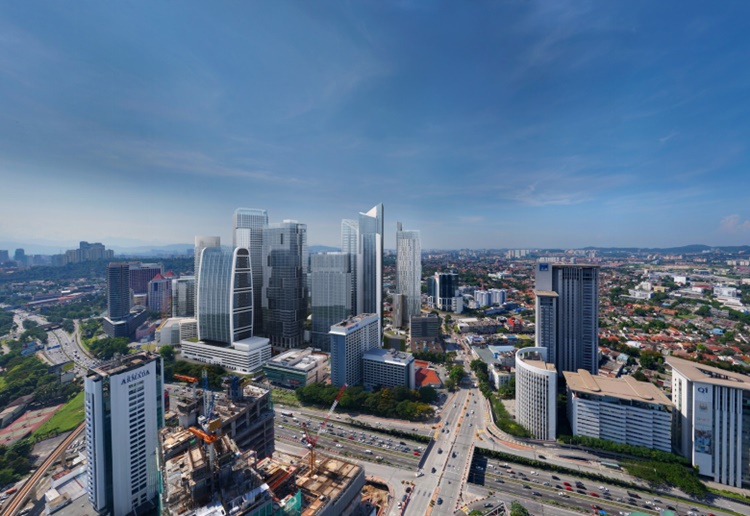 Image courtesy of MRCB Land
Celcom plans to deploy Petaling Jaya (PJ) as a use case to demonstrate how 5G technology will advance societies and change the way they're kept safe, travel, shop, and even entertain themselves. With plans to fit the Taman Jaya LRT (Light Rail Transit) station with Wifi and 5G surveillance cameras with built-in facial recognition, Celcom aims to help with delivering real-time high definition surveillance. Various Traffic Violation Detection systems will also be implemented across the board to help monitor and reduce road incidents.
The University of Technology Malaysia (UTM) 5G Innovation Center
In collaboration with the University of Technology Malaysia (UTM), Celcom aims to provide a platform to facilitate the research and development of 5G in Malaysia. This also means that UTM is the first educational institution in the country to be equipped with 5G capability. With the opening of a 5G research lab, as well as a 5G learning space, offering short, medium, and long-term learning programs, the UTM Innovation Centre For 5G acts as the perfect catalyst for 5G development in Malaysia.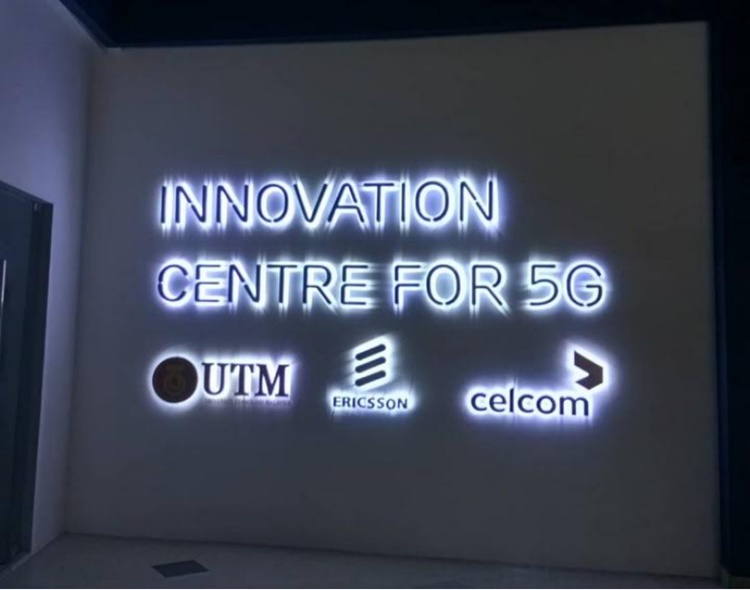 Phew, that was a lot. So are you ready for 5G? To learn more about Celcom's role in the 5G future of Malaysia, click here. Stay tuned for more 5G articles at TechNave.com.