"The ROG Phone is not over RM3000." - Mr Anonymous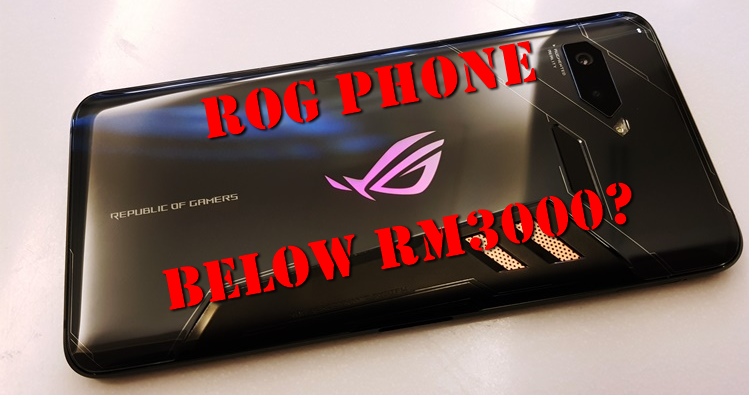 During somewhere at the end of July 2018, our local distributor DirectD set up a survey link asking how many Malaysians are interested in the ROG Phone. As far as we know, the ROG Phone is coming in two variants of 128GB and 512GB (according to DirectD) and in this latest leak, Mr Anonymous has told us something that might be of interest for you.
So starting with the price speculation, the good news is that the pricing range will be around RM2600 - RM2900 and no more than RM3000! The price tag is actually quite close to what we reported last month when ASUS CEO Jerry Shen teased us that the ROG Phone will cost slightly higher than the ZenFone 5Z. That said, now that the latter is officially released in Malaysia for RM2299 (the 8GB model), RM2600 and above seems like a reasonable price and as far as we know from the Indian market, sources believe the 8GB + 512GB model should cost around 50,000 Rupee (~RM2974). See, no more than RM3000.
Okay, what about the availability then? According to Mr Anonymous, the ROG Phone is scheduled to arrive in Malaysia in September 2018. However, he cannot guarantee that the gaming smartphone will arrive on time. He didn't really say why but this is probably due to the upcoming powerhouse flagships that are on the way, namely Samsung and Apple for their annual new phone announcement.
You can thank Mr Anonymous for sharing this information but just a disclaimer, everything we say here is subject to change so best to take it with a grain of salt. So while we wait, you can check out the full specifications and features right here. Stay tuned for more ROG phone news at TechNave.com.
Asus ROG Phone Specs & Price >