The Samsung Galaxy Z Fold 3 5G actually has a new Eco OLED that reduces power consumption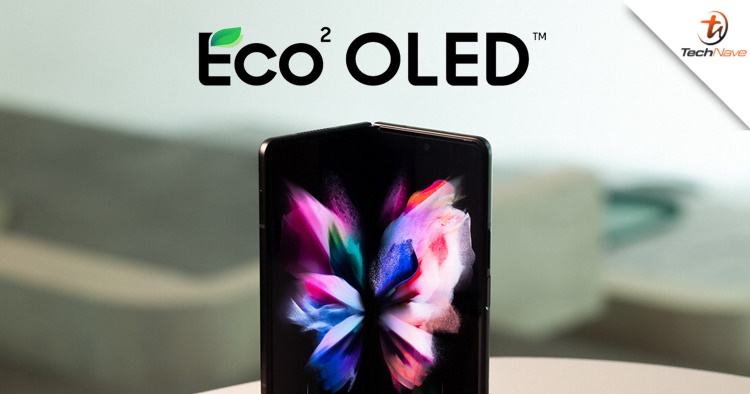 During the Galaxy Unpacked event, Samsung highlighted several features of the newest Galaxy Z Fold3 5G and Galaxy Z Flip3 5G. From an under-screen camera to an upgraded 1.9-inch cover screen, there was one thing that Samsung didn't tell us was that the display got changed from a conventional OLED to an Eco OLED.
So what is an Eco OLED? Well, according to Samsung Korea's newsroom, it is a new type of OLED screen that now lowers a phone's battery consumption by 25%. How the company managed to achieve this was by developing a panel stacking structure that prevents glaring reflections. As you can see in the image below, the polarizer in the middle which is a key material for displays got removed. With just Samsung's Ultra Thin Glass (UTG) and Eco OLED, the Galaxy Z Fold3 5G can now transmit light by 33% naturally.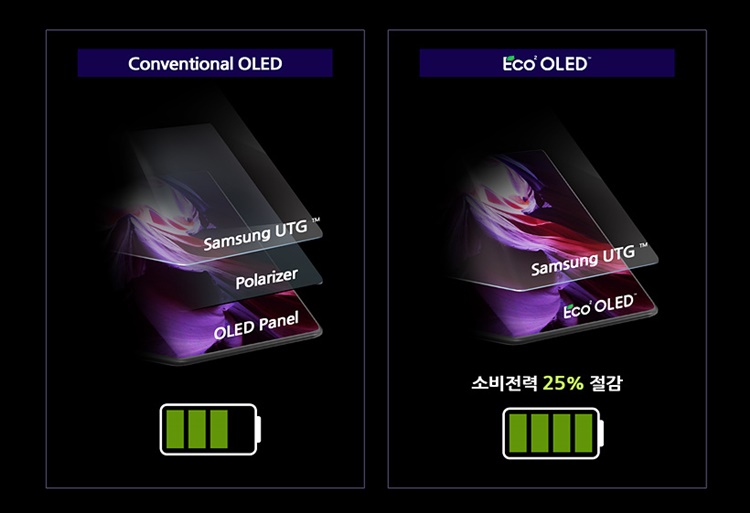 For your information, the polarizer is a component that increases the OLED display's visibility so that it can prevent light from coming outside the panel. This also prevents light reflection on the electrodes between the pixels. With this in mind, this also allowed Samsung to implement the under-screen camera thanks to the aforementioned light transmittance.
Samsung has recently completed the Eco²OLED™ technology trademark application in seven countries. The seven countries include their homeland, South Korea, as well as the United States, the United Kingdom, China, and Japan. Stay tuned for more trending tech news at TechNave.com.
Samsung Galaxy Z Fold 3 5G Specs & Price >