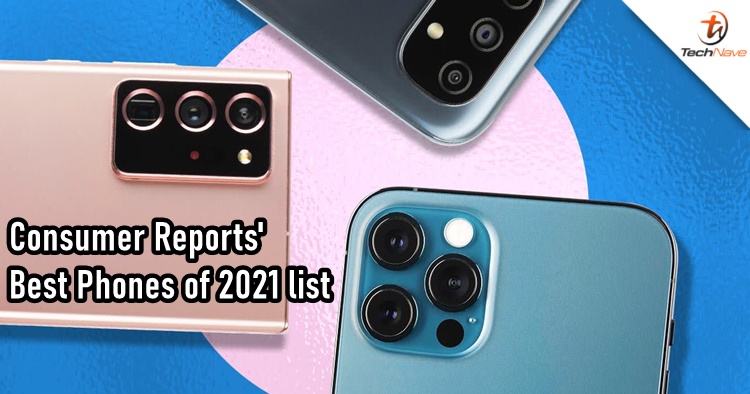 Although we are only in the first quarter of 2021, an independent nonprofit member organization called Consumer Reports has already released its list of Best Smartphones of 2021. In this list, Consumer Reports members tested out 55 smartphones altogether based on basic features like battery durability, displays and other premium functions. So according to their testers, below are some of the recommended phones.
Starting with the Best iPhone, it was obvious that the Apple iPhone 12 Pro Max took the spot. What made the testers favour this phone is the bigger battery life that lasts a few more hours, a larger display and the telephoto lens that zooms optically up to 2.5x instead of 2x on the iPhone 12 Pro. Also, the 5G connection is one of the new features of the iPhone lineup.
As for the Best Android Phone, the Samsung Galaxy Note 20 Ultra 5G beaten out the rest including Samsung's own latest Galaxy S21 series. According to the testers, the stylus is one of the main selling points that's not sold as a separated accessory, same goes for the great battery life, camera setup and the HDR10+ display that's great for Netflix. Other than that, the OnePlus Nord N10 5G and Nord N100 got the Best Budget Phone and Best Phone for All-Day Battery Life respectively.
Consumer Reports seems to be quite focused on the US market, as the 55 smartphone lists don't include the likes of Xiaomi, realme, OPPO, vivo and many more. We think the list would turn out quite differently if they include all the phone brands globally. But what do you think? Let us know in the comments below and stay tuned for more trending tech news at TechNave.com.