The iPhone 12 series could start from ~RM2615 according to an analyst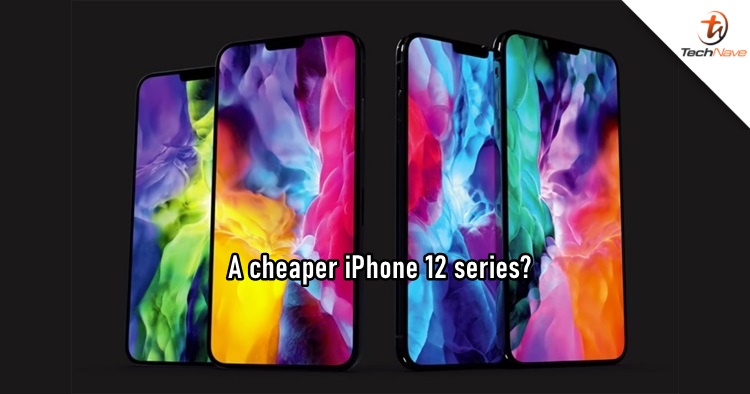 We have been getting more and more Apple iPhone 12 rumours lately, and in this latest rumour, an insider has claimed that there will be 4 iPhone 12 models to be released this year. This is not the first time that we've heard of this, but this matches the previous report that we did and with more info this time on the price.
According to the new rumours, UBI Research analyst and industry insider Chung-Hoon Lee from South Korea mentioned in his interview that the upcoming iPhone 12 series could actually be cheaper than the iPhone 11 series due to a more affordable OLED display by BOE, from China. While there are no names for the iPhone 12 series yet, the sizes for each model are still the same. From the smallest to the biggest, it starts with 5.4-inches, followed by 6.1-inches, and a 6.7-inches model.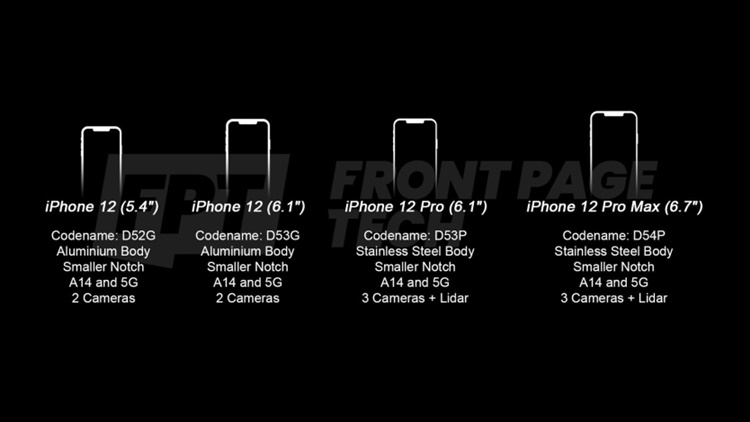 The previous 4 iPhone 12 variant leak
Whilst there are 3 phone sizes, it's said that there will that there are 2 non-pro and 2 pro variants. The analyst claimed that the 2 non-pro variants (5.4" and 6.1") price range are between $600-$700 (~RM2615 - ~RM3051), whereas the pro variants (6.1" and 6.7") is expected to be $999 and $1099 (~RM4354 and ~RM4790) respectively. On top of that, 5G connectivity should make its way to the iPhone 12 series as well.
Finally, the analyst also said that the annual Apple iPhone reveal will still be around in September. However, due to the current outbreak affecting the logistics and manufacturing line, the company might launch the iPhone 12 series at a later date. Until then, stay tuned for more trending tech news at TechNave.com.