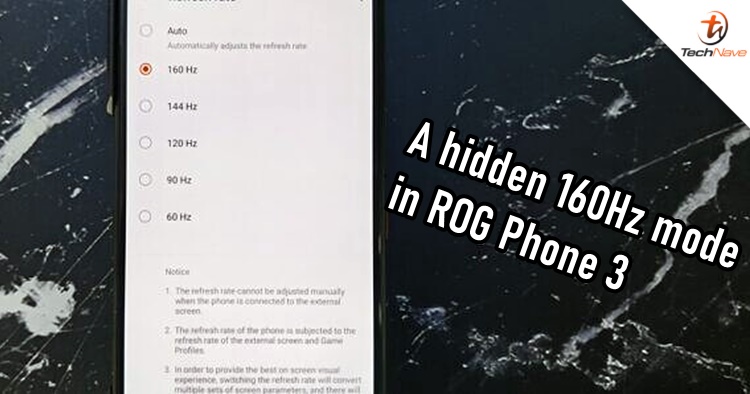 The ASUS ROG Phone 3 is yet to arrive in Malaysia but while we wait, it seems that the folks from XDA-Developers just discovered that there is a hidden 160Hz refresh rate mode inside. For your information, the gaming phone is supposed to support up to 144Hz refresh rate only and there's a way to activate the 160Hz refresh rate mode.
While working on the ROG Phone 3, XDA discovered a debug command that unveiled the 160Hz mode. If you would like to try it out yourself, you will need to get an Android Debug Bridge on the PC and run the program (check their guide here) and enter the command "adb shell setprop debug.vendor.asus.fps.eng 1" (or "adb shell setprop debug.vendor.asus.fps.eng 0" to disable it). After you enter the command, restart your phone and the 160Hz mode should appear in the Display Settings.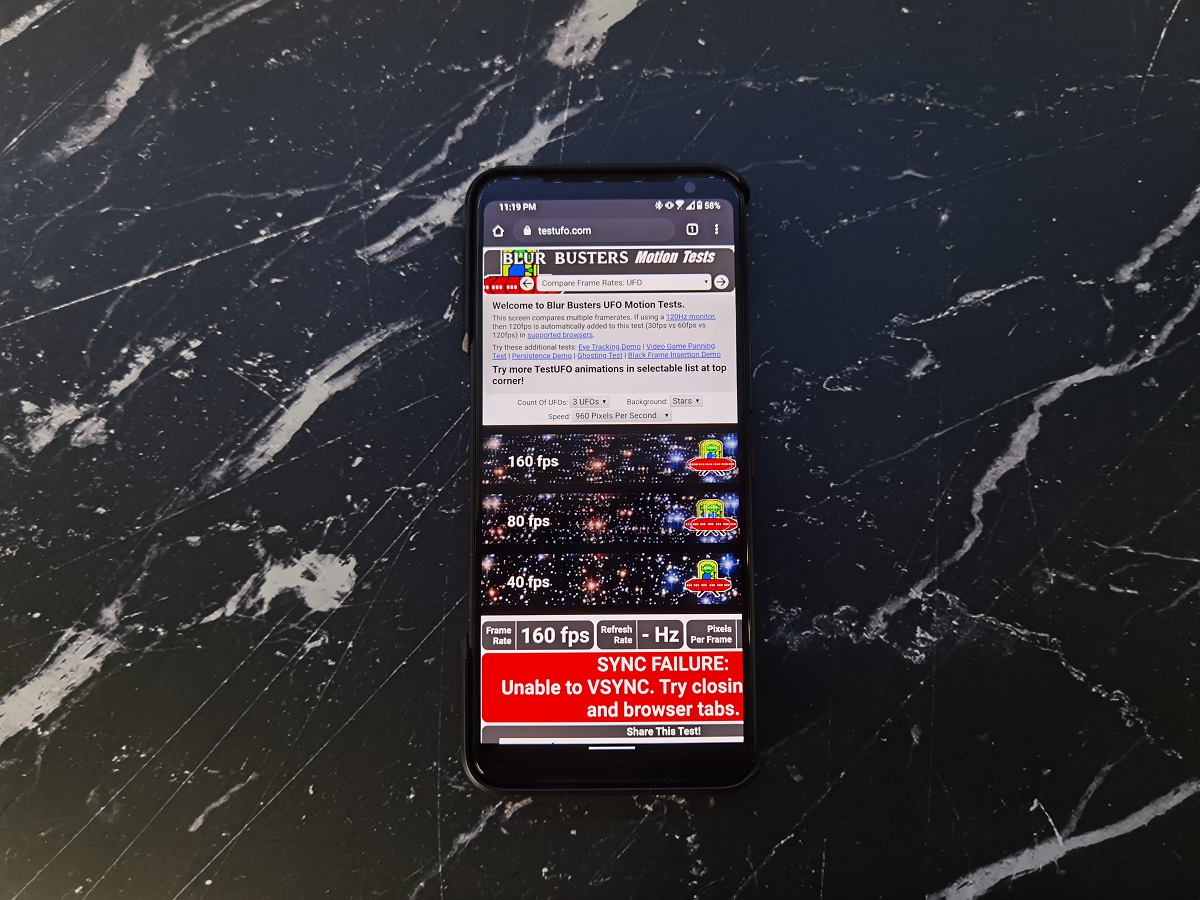 Is the 160Hz mode a bluff? Well, XDA said that if you really want to test it out, you can visit testufo.com or download Fluid Simulation app to test the phone out. Moreover, there are plenty of mobile games supporting 120Hz and there's a good chance that a few of them could run on 160Hz mode. According to XDA, the Pac-Man mobile game app ran at 160FPS and has not encountered any problems with the phone using that mode for days.
ASUS Malaysia should be bringing in the ROG Phone 3 series in August or September so until then, please be patient! Stay tuned for more trending tech news at TechNave.com.