These Huawei Mate 30 accessories include the Watch GT 2, FreeBuds 3 and more from ~RM829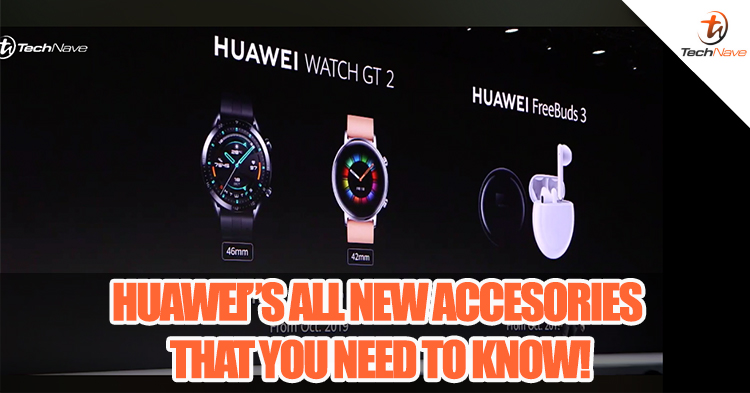 Asides from the new Huawei Mate 30 series consisting of the Mate 30 and Mate 30 Pro, Huawei also unveiled a whole bunch of accessories. This includes the new Huawei Watch GT 2, Huawei Freebuds 3, Huawei Vision Screen and more. Check out all you need to know about these accessories below.
Huawei Watch GT 2
The Huawei Watch GT 2 is available in two different sizes, 42mm and 46mm. The 42mm version uses a 1.2-inch AMOLED display while the 46mm uses a 1.39-inch AMOLED display. They're the first Huawei smartwatches to utilize an all-in-one 3D glass-screen for a wider view of the touchscreen display.
Both utilize the new Kirin A1 chipset with an advanced Bluetooth processing unit, audio processing unit, ultra-low power application processor and dedicated power management unit. These combine with a Cortex-M7 processor and to offer up to 2 weeks of battery life on classic mode. With GPS tracking mode turned on, the 46mm variant can last up to 30 hours while the 42mm variant can reach 15 hours.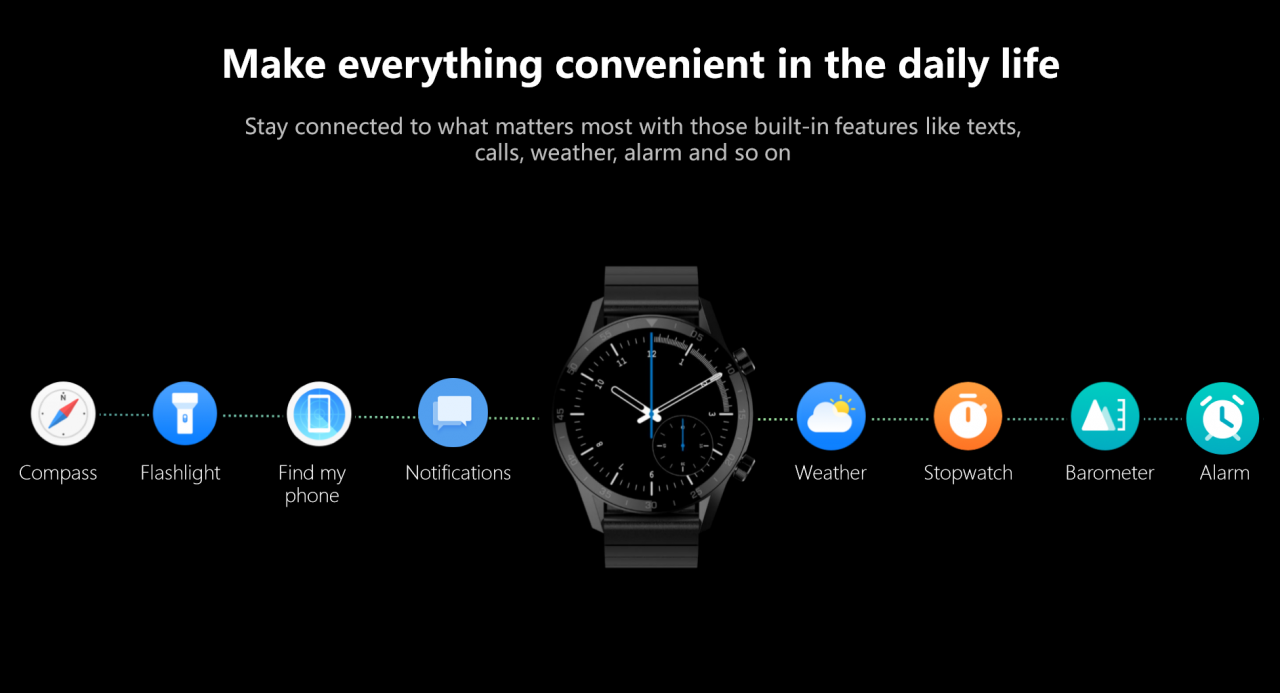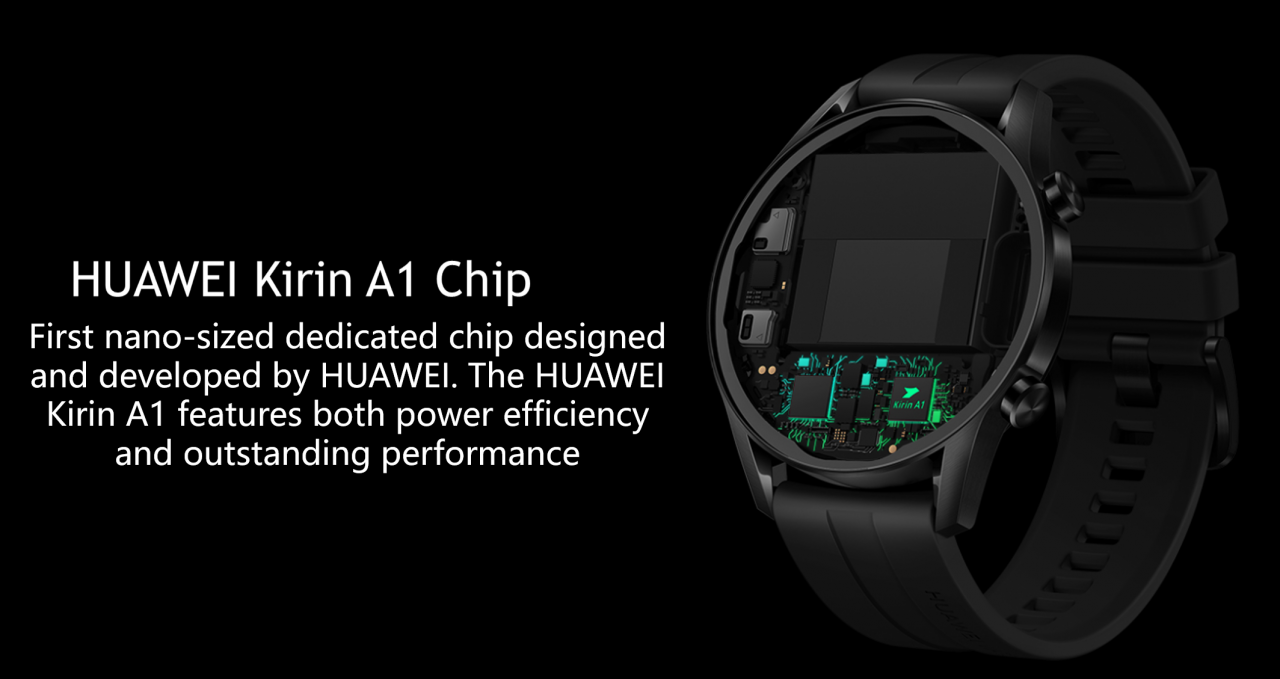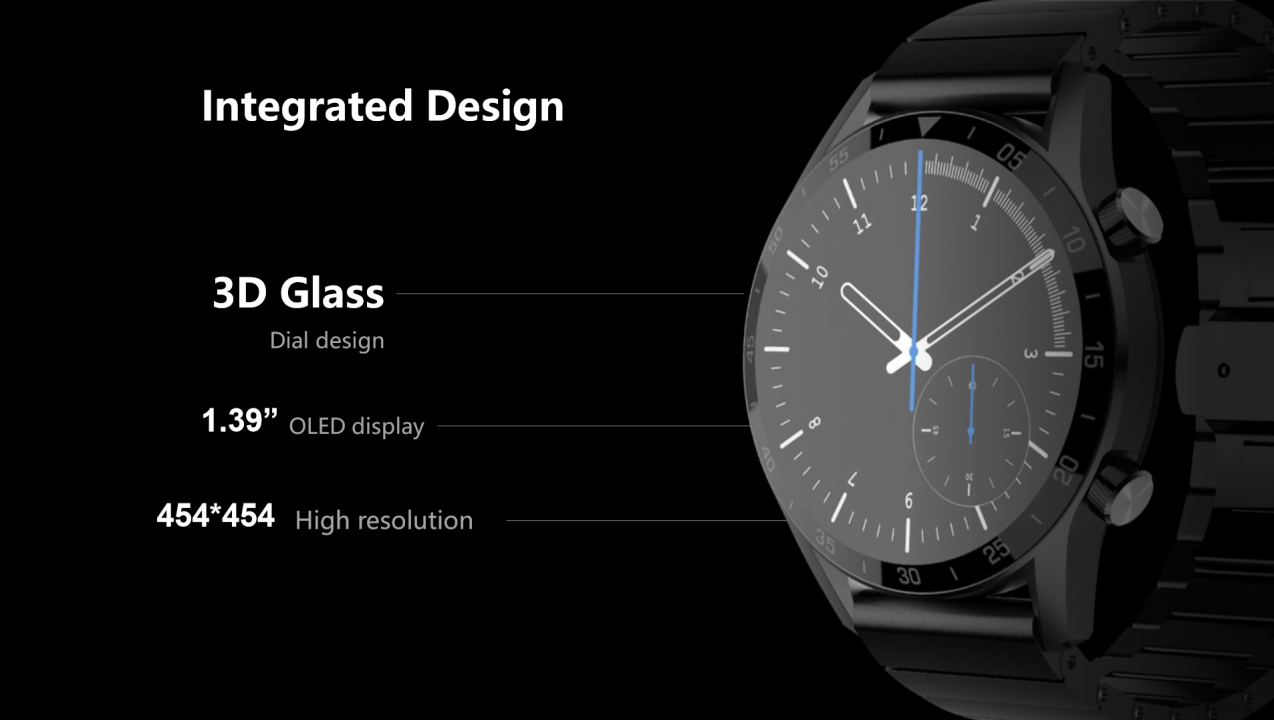 In addition, Huawei Watch GT 2 adds Bluetooth call and music playback function, which can connect with Huawei mobile phone up to 150m connection distance, the added phone book function which can save friends' contact information and facilitate user search.
The Watch GT 2 can monitor heart rate, sleep and record heart rate variability (HRV) to help relieve stress with their Huawei TruRelax technology. It can track 15 sports, including running, walking, climbing, hiking, trail running, cycling, open water, triathlon, walking, running, cycling, swimming pool, free training, elliptical machine and rowing machine.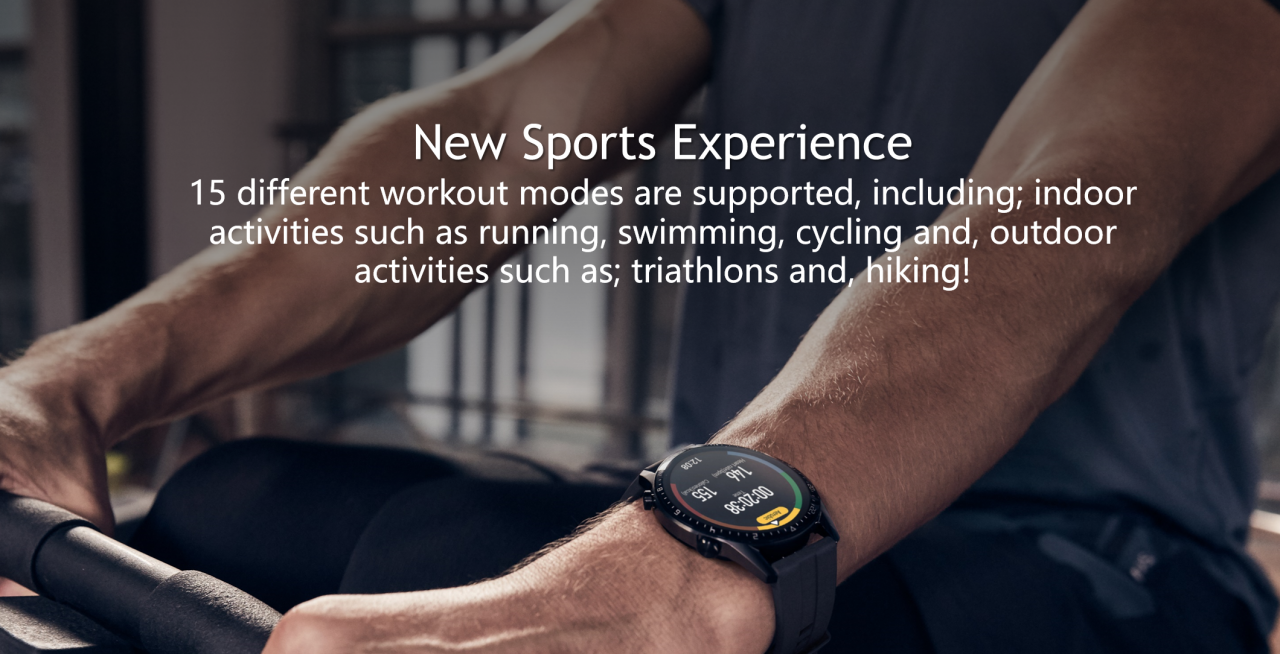 It provides targeted pre-exercise data analysis for different sports, data recording analysis in sports and professional advice after exercise. The AI will then act like your personal coach, offering suggestions on what to improve. The pricing for the Huawei Watch GT2 is €249(around RM1154) for the 46mm version and €229(around RM1061) for the 42mm version.
Huawei FreeBuds 3
The Huawei FreeBuds 3 true wireless Bluetooth stereo headset is also equipped with the latest Kirin A1 chipset and supports Bluetooth 5.1. The Huawei FreeBuds features a semi-open bionic design that provides users with a comfortable and secure fit.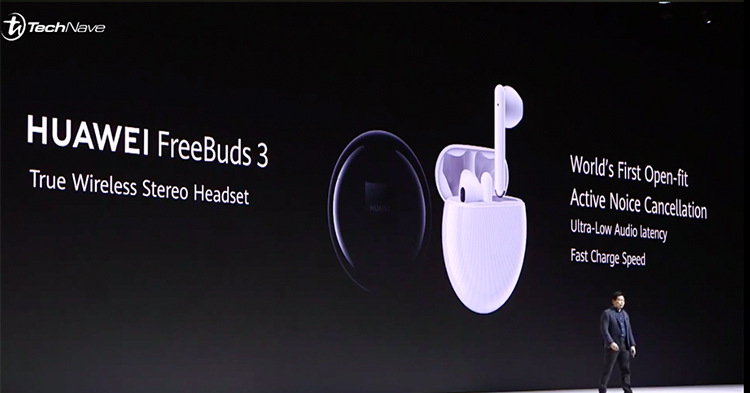 Using a round design that is available in black and white the Huawei FreeBuds 3 is the first true wireless headset that supports active noise reduction, effectively eliminating ambient noise. It also supports bone noise call noise reduction, which makes the other party hear more clearly.
The Huawei FreeBuds 3 use a 14mm high-sensitivity moving coil unit with a bass tube design and a delay of up to 190nm for a better experience when playing games. In terms of battery life, the Huawei FreeBuds 3 has 4 hours of battery life, with a 20-hour battery life fast charge. The pricing for it is €179 (around RM829).
Huawei Vision Screen - 4K Smart TV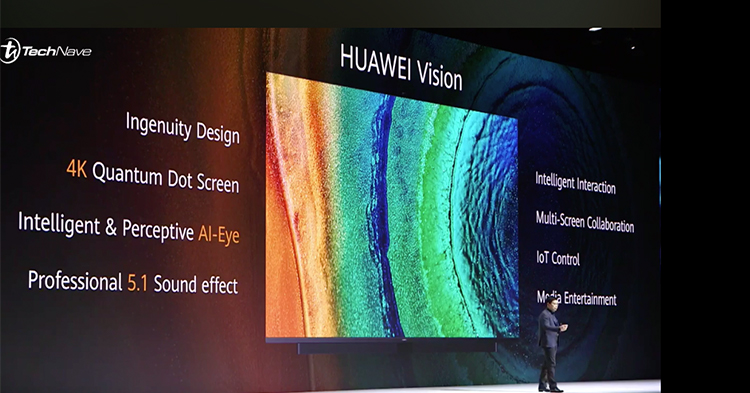 The Huawei Vision Screen is equipped with a lifting AI camera like the HONOR smart screen, allowing users to use the camera for self-portraits, video calls and more. The AI camera will automatically lower and return to its original position after you turn off the device. Also, Huawei's smart screen is equipped with Huawei Sound smart 8+1+1 inteligent sound system.
At the same time, the Huawei smart screen supports the Huawei Share function. This means that the image, file and video content on your Huawei phone can be projected onto the smart screen by simply touching the NFC tag. No news on Malaysia release dates or pricing details for this 4K smart tv, but it would be nice if it came in for an affordable price tag.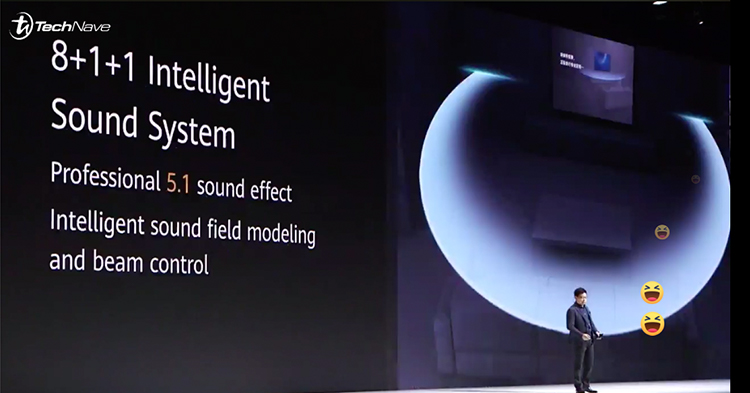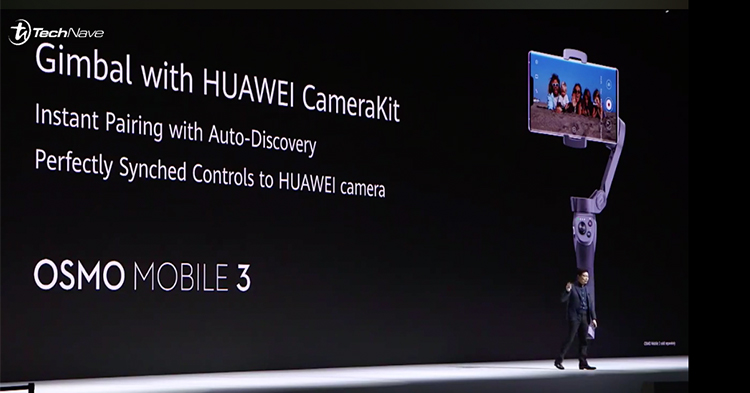 OSMO MOBILE 3 Gimbal
Huawei also revealed some third-party devices like the OSMO Mobile 3 Gimbal and a portable studio lamp as part of their Huawei Camera Kit. Perhaps Huawei will bring them in as combo gifts when the Mate 30 series arrives in Malaysia.
As of now, there are no official information in regards to the Malaysia release date as well as local pricing for any of the devices mentioned. Would you be interested in owning the Huawei Watch GT2? What about the FreeBuds 3 or Huawei Vision Screen? Let us know on our Facebook page, and for more updates like this stay tuned to TechNave.com.