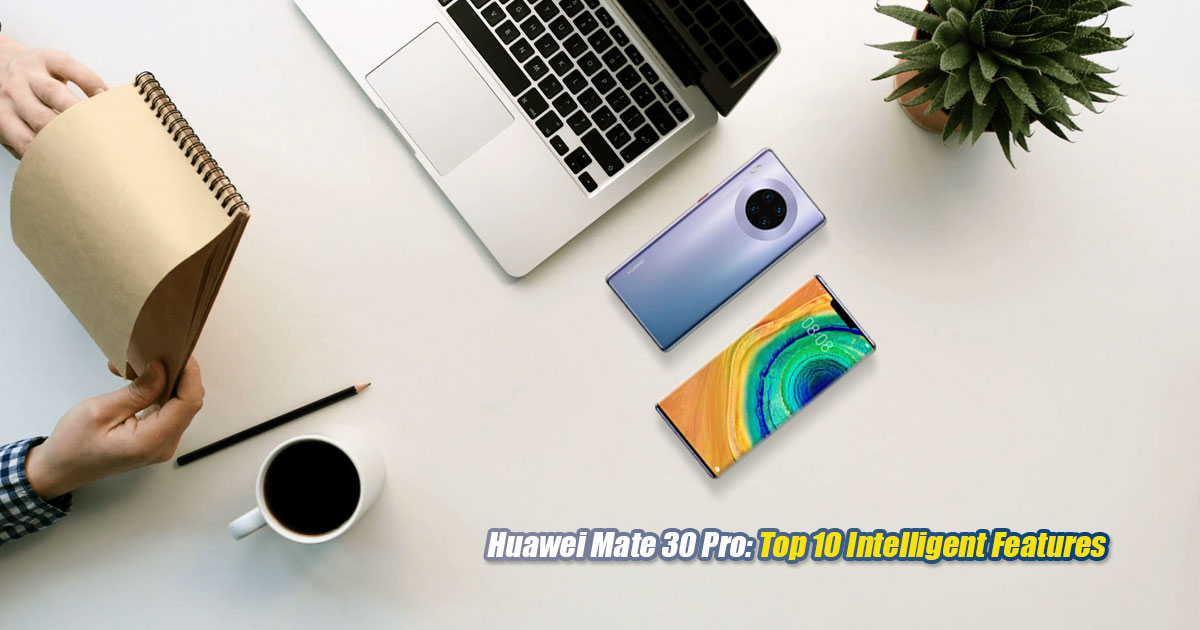 As some of you might already know, the Huawei Mate 30 series is now available in Malaysia from a starting price of RM2799. There may be a lot of debate going on outside of the tech that it brings to the table, but let's just put that aside for now and take a look at its tech specs and features. If that's what you're looking for, look no further and check out the Top 10 Intelligent Features of the Mate 30 Pro!
#1 World's First Dual Main Camera System
Right off the bat, the most obvious feature is the Mate 30 Pro's quad rear camera module. It features a pair of 40MP cameras each of which delivery different functionality - one is an ultra-wide Cine camera with an RGGB sensor and the other as a SuperSensing (4-in-1 pixel binning) RYYB sensor. As the name suggests, the ultra-wide Cine camera allows you to shoot professional level photos and videos not only in wide angle, but also in ultra low-light, ultra-slow mo and ultra-wide time-lapse videos.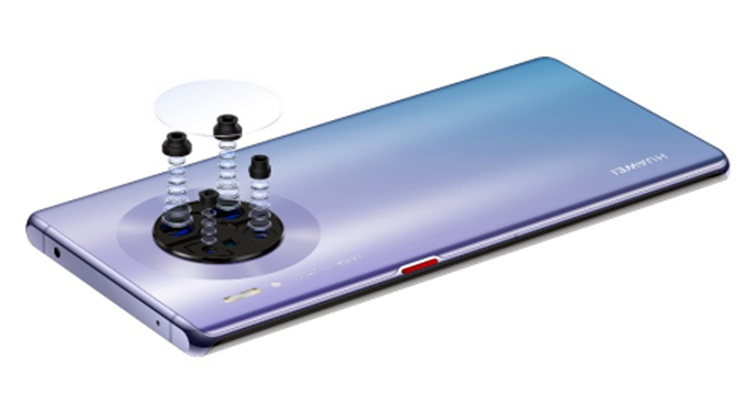 On the other hand, the SuperSensing camera has a combination of RYYB (Red, Yellow, Yellow, Blue) which can find the rich details and clarity in every picture, day and night. So take this chance to bring the Mate 30 Pro out to discover nature, art, and all the little emotions!
#2
Amazing Ultra-slow motion videography
Utilizing a dedicated 40MP Cine Camera, the Mate 30 Pro can support up to 4K 60fps resolution and 51200 ISO. Furthermore, it's also accompanied by 4K HDR+ Cinematic Time-lapse, real-time video bokeh, and a new super-slow motion mode up to 7680fps.
7680fps? That's right, the Mate 30 Pro has the world's highest slow-motion frame rate in the smartphone industry now and it's able to shoot 720p @ 7680fps, 1080p @ 960fps, and 4K @ 60fps. Ultra stable recording, ultra low-light and ultra-wide time-lapse are also included and you can definitely take some awesome video recordings.
#3
A total of six cameras on the smartphone
We mentioned that the Mate 30 Pro has a quad rear camera setup, so what are the other two? Obviously, it is the 32MP front-facing camera alongside a 3D Depth Camera that can enhance bokeh effects to a near-professional level on your portrait photos and videos.
Besides that, it's also worth mentioning about the telephoto lens and the Time-of-Flight (ToF) sensor on the back. The 8MP telephoto shooter comes with 3x optical zoom, 5x hybrid zoom and 30x digital zoom supported by OIS + AI stabilizer. Similarl to the 3D Depth Camera in front, the ToF sensor also helps in providing great portrait mode shots and more accurate range.
#4
AI Smart Gesture Control
Asides from assisting in portrait shots, the 3D Depth Camera and Gesture Sensor are combined together on the front. Why? So that the Mate 30 Pro can identify your facial features AND detect your hand gesture movement in real-time! Called AI Smart Gesture Control, you can wave your hands like a wizard for such things as unlocking, slide-changing, and taking screenshots without having to touch the display physically at all.
On the other hand, the ultra-curved edge display also offers other methods of interaction. For example, the physical volume buttons are no longer needed as you can adjust the sounds just by tapping and sliding the side screen, as well as taking a selfie or using it for gaming with this innovative side-touch interaction.
#5
AI-Auto Rotation
Wait, there's more. The Mate 30 Pro also has an AI Auto-Rotate feature. What it does is that the phone takes advantage of the phone's 3D camera on the front, then it analyzes the orientation of your eyes to lock the rotation of the screen instead of relying on the gyroscope. In other words, that also means you don't need to keep switching the auto-rorate feature off and on every time when you are lying on your couch or bed!
#6
AI Private View
Another worthy AI feature is the AI Private View. The Mate 30 Pro's facial recognition is empowered by an AI Private View mode which helps to hide private messages if it doesn't recognize the face of the person attempting to view them. No more sneak peeking from your friends and family!
To complement the overall security feature, there is also face unlock, an in-display fingerprint sensor and App Lock to protect your privacy. In addition there's also an isolated secure system's microkernel for achieving CC EAL 5+7 that separates biometric ID info and financial info from the general OS for other applications, so there's high-level security already in place behind the scenes of your Mate 30 Pro.
#7
Multi-screen Collaboration
If you're looking for productivity, the Mate 30 Pro has got you covered. In the latest EMUI 10, you can connect your smartphone and the Matebook laptop with just a simple tap and transform it into a super device even without an Internet connection. Utilizing its upgraded Huawei Share, your phone's screen will appear on the laptop screen and you can drag and drop files between them. This cross-device collaboration makes tasks such as music playback, file editing, and more so much easier!
#8 Also, projecting your game with multi-screen collaboration
Yes, you read that right. Besides from having work productivity with your Matebook, you can also use the Mate 30 Pro to project your game on the larger screen panel via multi-screen collaboration. This is probably our favourite feature from the flagship and no other smartphones can do this at the moment. A big thumbs up from us.
#9
World's First 27W Wireless Charging
While most smartphone brands are coming up with fast charging technologies, Huawei has upgraded its wireless charging up to 27W which is currently the highest speed in the industry now. Moreover, the wireless reverse charging's speed has increased to x3 compared to the last generation.
Speaking of charging, the Mate 30 Pro's battery has been upgraded to 4500mAh which can easily last a day. The battery also benefits from the Kirin 990 chipsets' improved power efficiency and intelligent power management system to power you up even longer than before.
#10
New flagship chipset, the Kirin 990
Continuing on the Mate 30 Pro's intelligent features, the Kirin 990 has achieved a significant improvement in overall performance and energy efficiency. Fast speed, low latency, long usage time and strong image processing capabilities can be experienced on the flagship due to the Kirin 990. The new architecture of Big-Core plus Tiny-Core NPU vastly improves AI capability for your intelligent life.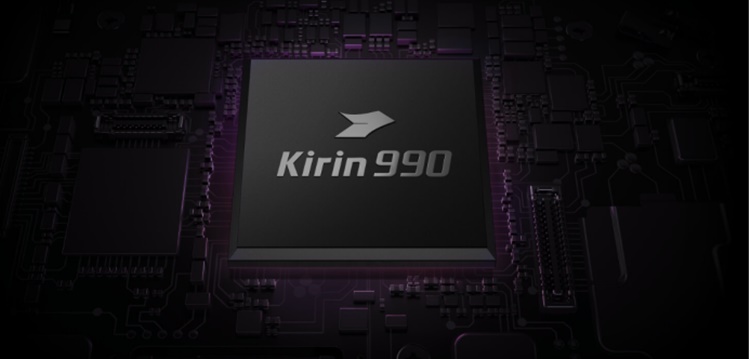 Bonus round -
Design & Colour

As a bonus, we think the design is definitely something to marvel at. The colours radiate in every light and shadow reflecting the splendid "milky way" (which is the quad rear camera design), with graceful violet, treasured emerald and mysterious night.
The colour model available for the Malaysia market is Space Silver. With the ultra-curved display expanding from edge to edge at 88-degree, it invites the user into immersive viewing experience which feels superb for a premium phone.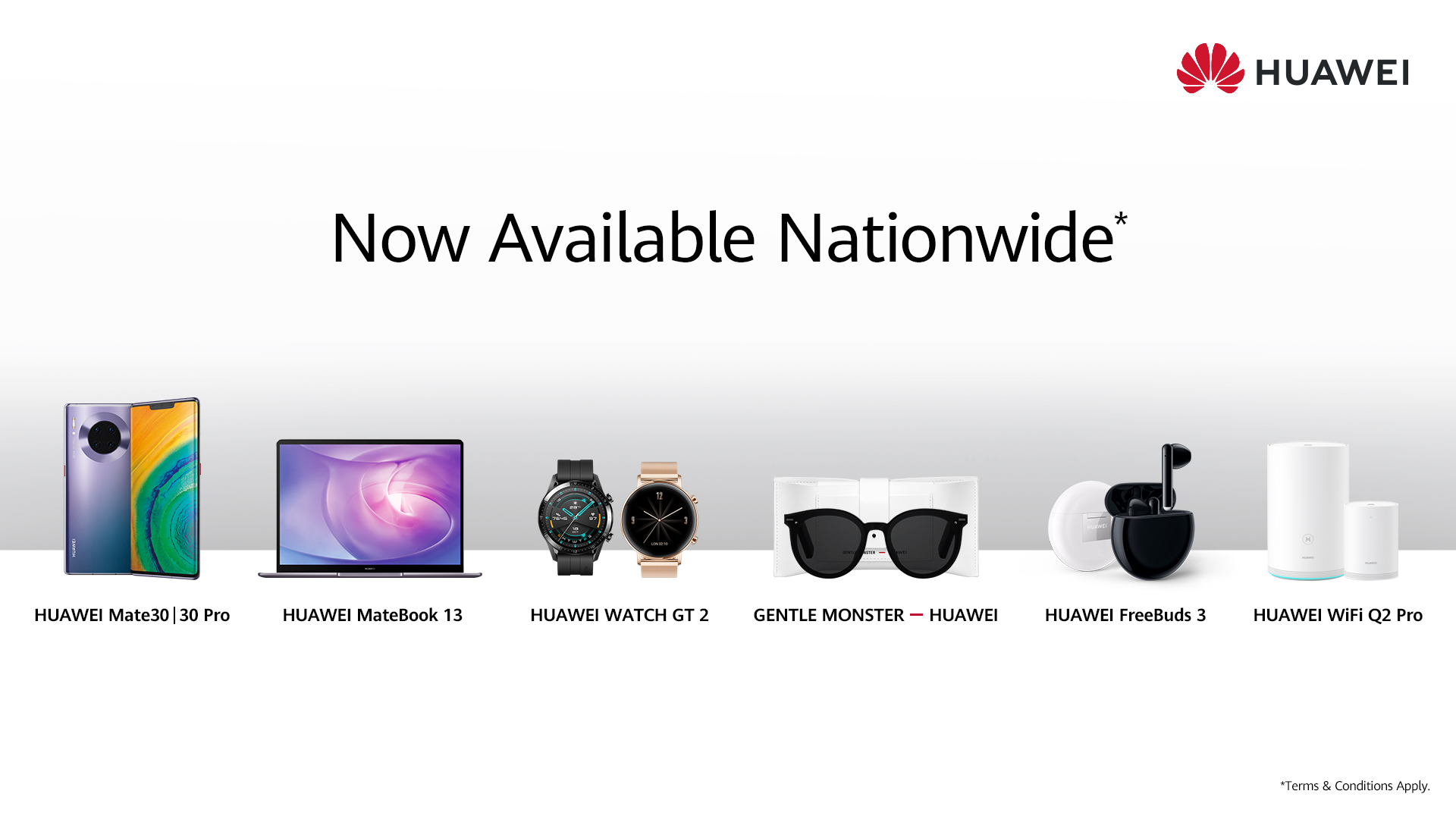 So what are you waiting for? The Mate 30 Pro and the Smart Life products are now available today (15 November 2019) across the nation, so start the intelligent lifestyle now with Huawei! To learn more about the Mate 30 Series (from RM2799), MateBook 13 (from RM3599), Watch GT2(from RM799, Huawei x Gentle Monster (RM1599), FreeBuds 3 (RM679), WiFi Q2 Pro (RM499), be sure to visit shop.huawei.com and their official Facebook page right here.