So WWDC 2016 has kicked off, and oh boy, Apple has a lot of announcements today especially with iOS 10. In this article, we have gathered the top 10 major iOS updates and features in no particular order, read below to find out more!
User interface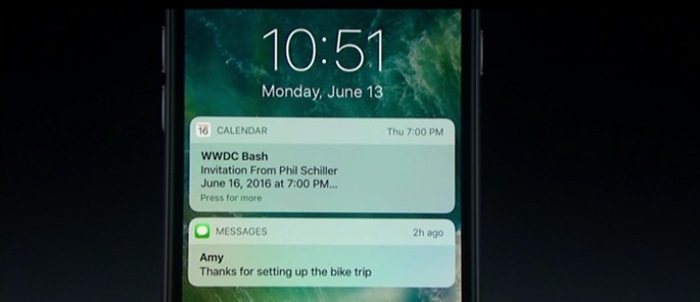 First and foremost, the User Interface has been redesigned along with the 3D Touch. The 3D Touch is powerful than ever, allowing you to have more information from notifications or apps on the homescreen. The Lockscreen has also changed, though it may look like just a facelift, the new change supports pick up to wake and a more convenient way to access the camera by swiping left, while swiping right goes into your widget page.
I think the Control Centre toggle is one of the coolest updates, you can see it for yourself in the image.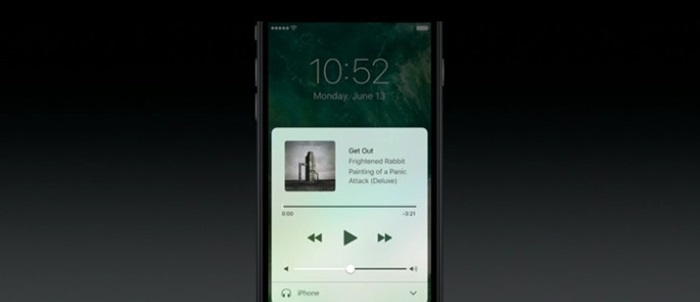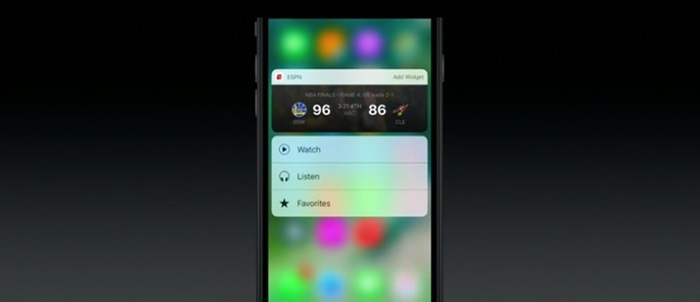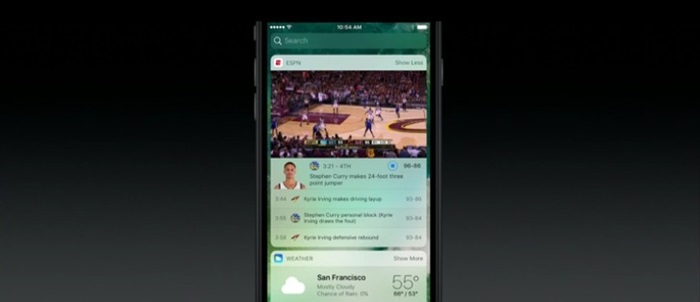 Siri
Next, Siri is now open to developers and it can send messages via non-Apple message clients, like booking Uber car for one, searching pictures through various third-party photo apps, making VoIP calls, or send payments. The possibilities are endless.
Smart photo search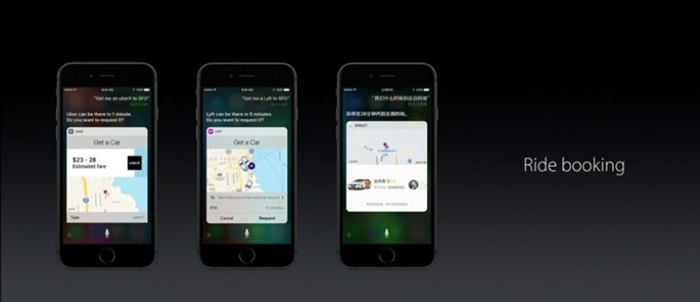 Smart booking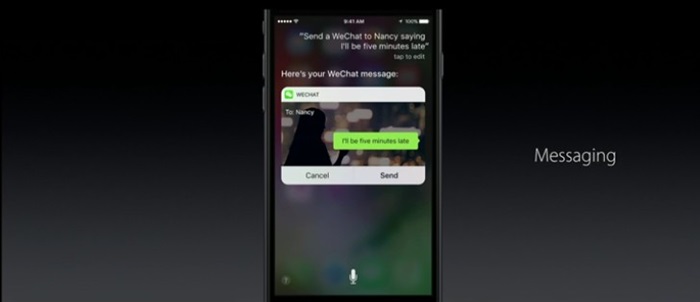 Messaging

QuickType keyboard
Siri's intelligence for the keyboard is also enhanced as can sense your style of language even better. Besides that, it can read through your messages and suggest creating events, share your location, remember your recent addresses, and supports multilingual typing.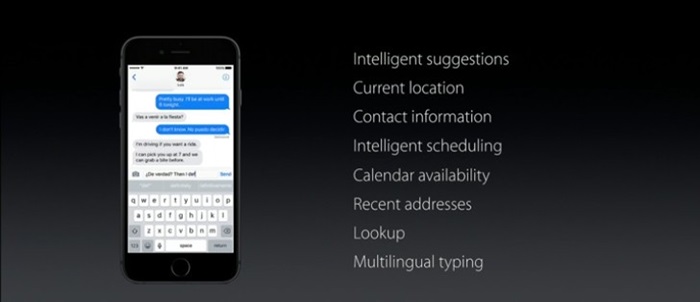 Photos
There're not many changes in the Photos app, except it has a new feature called Memories, which is able to scan and sort your photos accordingly to people, topics, animals and others.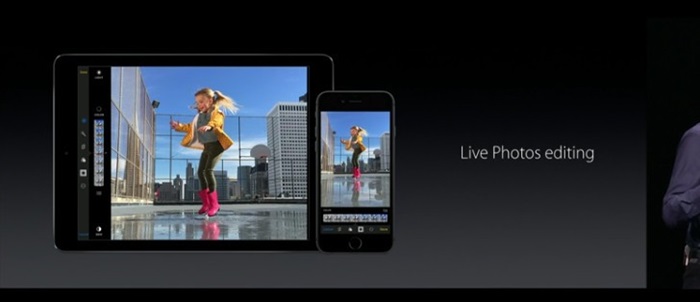 Live Photos editing
Live Photos are now digitally stabilized and you can edit them. Also, your photo can appear on a map, which is already known in Android.
Maps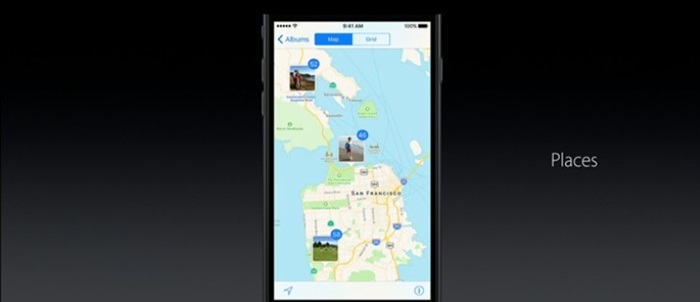 Speaking of maps, the Maps app is smarter now, getting a boost in layers and assisting the driver by offering the fastest routes. It's able to make reservations too and CarPlay in expanded with the turn-by-turn navigation to the dashboard display.
Apple Music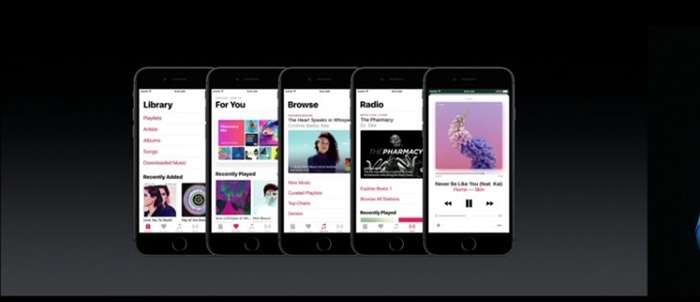 Not much changes for Apple Music, just a new design.

News
Moving on, the News app has a brand new interface and can create subtopics for you. For example, if you want to know more about Euro 2016, the app will create a subcategory for Euro 2016 automatically. Breaking news notification on the homescreen looks nice too, and subscriptions is supported by the app.
Home app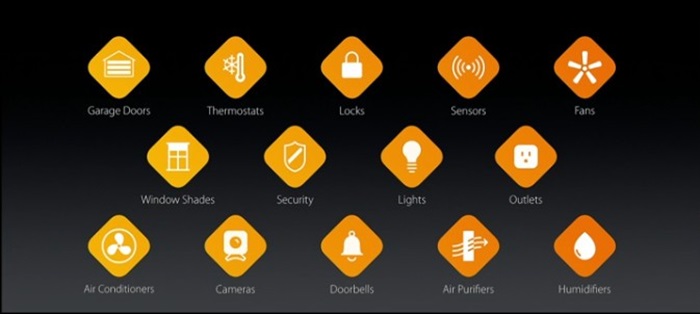 The new Home app is a powerful Home Kit that Apple wants you to be control at your home, it is like a remote that can control smart electronic devices - from lamps to doors, locks, cameras, fans, air conditioners and many more. It's also supported by 3D Touch and available in the toggle.
Phone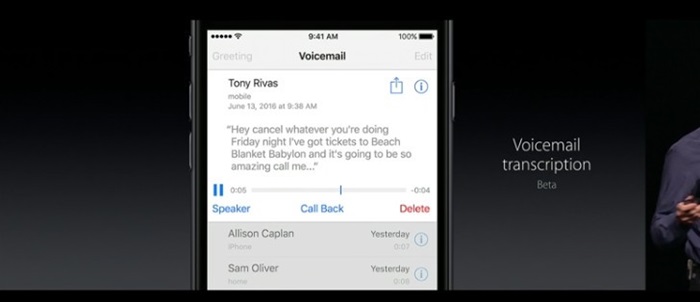 The Voice Mail can now detect a spam message from an unknown number before it even goes into your voicemall, which is cool. Aside from that, you can now choose with which app you want to call in the phonebook, and all third-party VoIP apps (like Skype, Viber and etc) can be used in the same calling screen as your default Phone app.
Messages
Lastly, the Messages app now supports live GIF (YES!) and video playback right within the app. Any multimedia that could be played can be played within the messaging thread. Other smaller details are emojis getting a bigger size (x3), replacing words with Emojis by tapping, quick access to your photos and live camera feed without leaving the app, bubble effects, handwritten messages, Digital Touch and stickers too. iMessage app is also now open to developers.
Perhaps one of the most important ones, is that Apple has enhanced end-to-end encryption in iOS 10, all intelligence and suggestions are happening on-device - there is nothing in the cloud or Apple's servers, there is no user profiling, and all privacy data is not shared between apps.
As seen in the cover image above, iOS 10 will be available starting from iPhone 5, iPad mini 2, iPad 4, iPad Pro, iPod Touch 6 to the latest devices for free this fall. Open beta will start in July while the developers will get a preview right away. We also did some digging on macOS and watchOS, so feel free to check out those links
p/s - You can delete preinstalled iOS Apps such as Stocks, Mail, Weather and others too, finally!