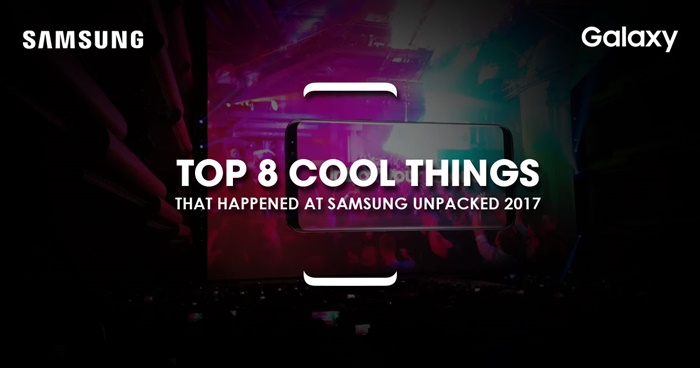 In case you missed the show last night, the Galaxy S8 and S8+ weren't the only thing Samsung showcased, but so as the new features and add-ons (especially the Samsung DeX, my favourite!). So in this article, we take a look at the top 8 coolest things they shown us in no particular order. Read below to find out more!
#1 Infinite Display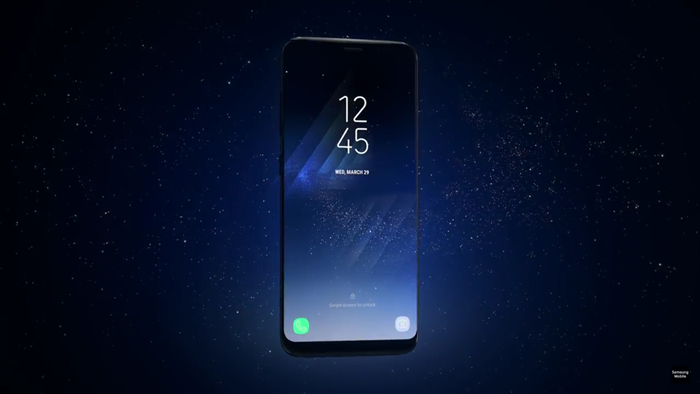 The Infinite Display sure sounds fancy, but this is truly a beastly panel because Samsung has managed to manufacture a 83% screen-to-body ratio (18:5:9). Although it's set in ultra-high resolution of 1440 x 2590, the 16:9 widescreen video playback will still have black bars visible on both left and right (bummer). Also, having the Infinite Display also means getting rid of the physical home button, but it's still there and it's embedded beneath the screen with a haptic feedback.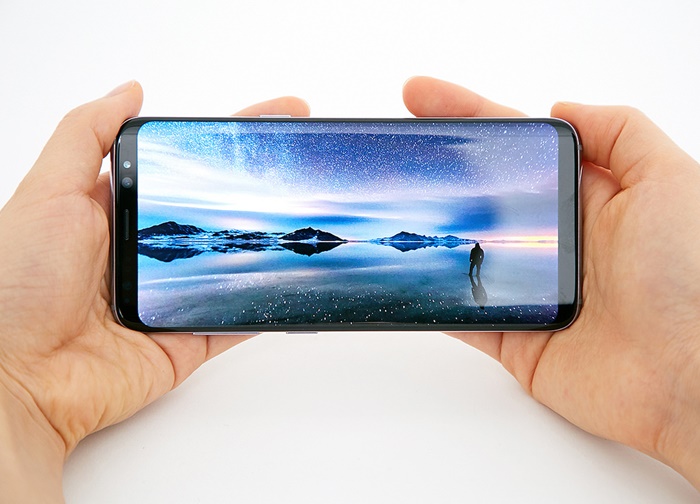 And yes, the glass protection is Corning Gorilla Glass 5
#2 Bixby assistant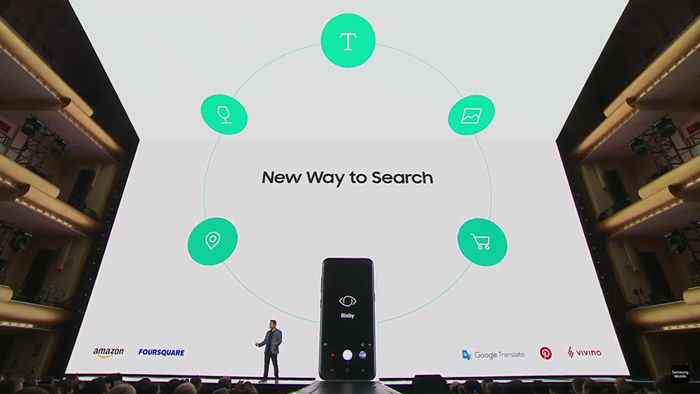 Next, as the rumours predicted Bixby is now a real thing and it's Samsung's latest intelligent voice assistant. Bixby can be activated via a Bixby button or voice command. If you think Bixby should work similarly to Siri, you're right, but it's more than just being an advanced reminder.
For starters, it can actually do object recognition. Meaning if you use Bixby and scan an object with the camera, it can present information about the object so it should be useful for shopping, or going on a roadtrip learning landmarks, and even translating text immediately. It can also study the way you use your phone, from apps to daily routine (it knows), Bixby will analyze your behavior with the Galaxy S8 and S8+ and will implement suggestions on making your phone experience better. If you're struggling to ask a question, Bixby will try to follow-up another question in helping you find what you want, pretty neat huh?
It's also said that for now, it can only use English and Korean as its official language. Maybe Samsung will add in more languages in the future.
#3 10nm chipset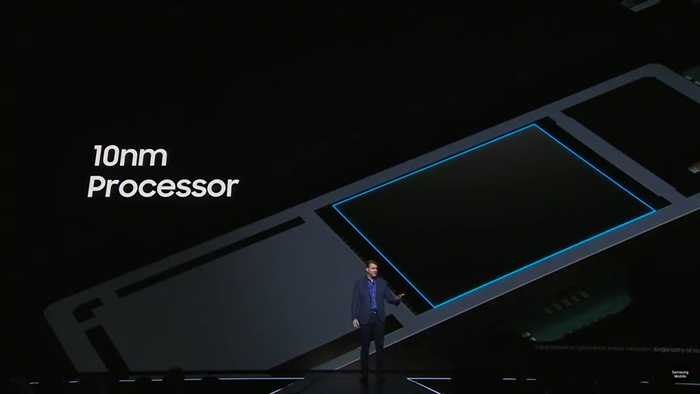 With 10nm chipset on board, which was described as tiny as a strain of human hair (#datexaggeration). Tech-geeks know that the smaller the chipset, the more energy efficient it becomes for the device. Having a smaller chipset also means more things to put inside the device and since it's powered by the an octa-core (2.3GHz Quad + 1.7GHz Quad) processor, On top of that, Samsung also mentioned that the new chipset offers 10% more CPU power and 21% improvement on the GPU. We think this is probably one of the reasons why the battery remains more or less the same as 3000 mAh and 3500 mAh respectively.
#4 Facial recognition and iris scanner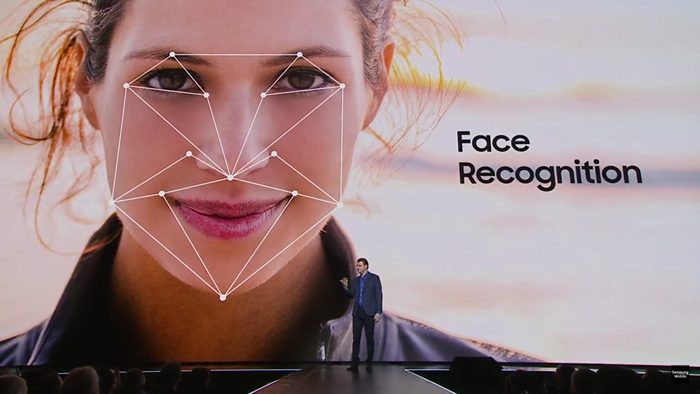 Initially introduced from the Galaxy Note 7 last year, the iris scanner makes a return and has been integrated on the front camera, adding more security functions to the new flagships. Even though that's the case, the Galaxy S8 and S8+ still features a fingerprint sensor, PIN passcode and pattern password on board. By the way, facial recognition and iris scanner are totally different, as the same suggest, one uses your face and the other with your eyes for security measures. That's five different security modes there in total.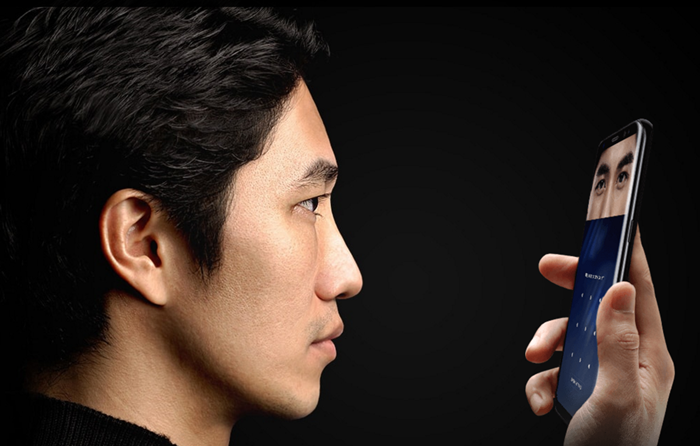 Iris scanner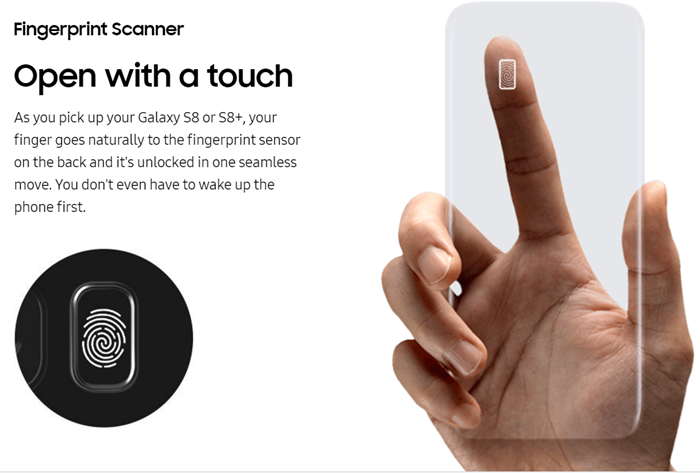 Fingerprint sensor is now at the back
#5 Wireless charging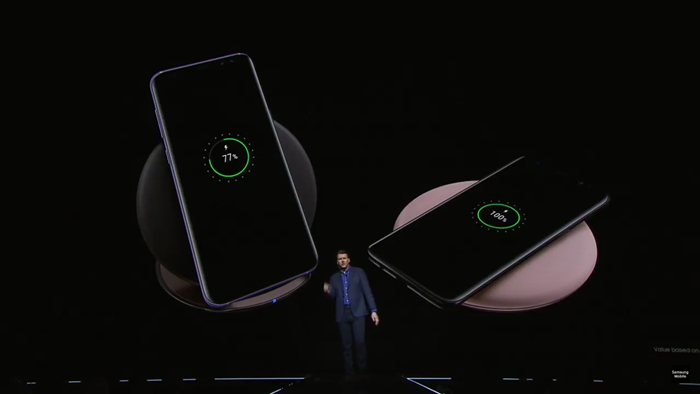 Kiss goodbye to your charging cables and hello wireless charging, a more convenient way to charge your phone, it also features fast charging technology but Samsung didn't really give the exact figure on how fast it can charge. If we had to assume, probably the normal 50-60% within 30 minutes. The charging dock is said to come in the pre-order bundle but we shall see about that.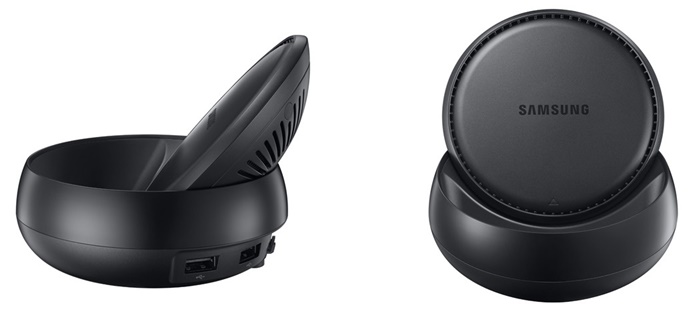 #6 Samsung DeX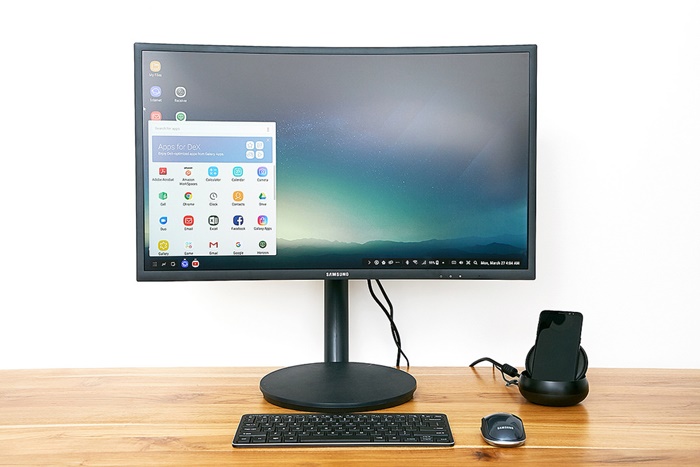 Ah, my favourite one of all. This is exactly like Windows Continuum, but it's still a useful add-on for anyone. All you need to do is to insert the device onto the DeX docking station and it automatically becomes a CPU for your monitor screen. In fact, since it works like Continuum, Samsung actually did partner up with Microsoft for the entire Microsoft Office package so this is super useful for office workers who are on-the-go.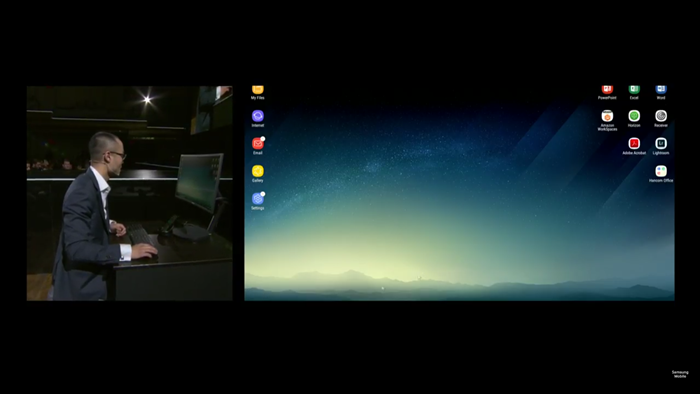 Adobe Acrobat Reader and Lightroom Mobile are also pre-installed
#7 New Gear VR and Motion Controller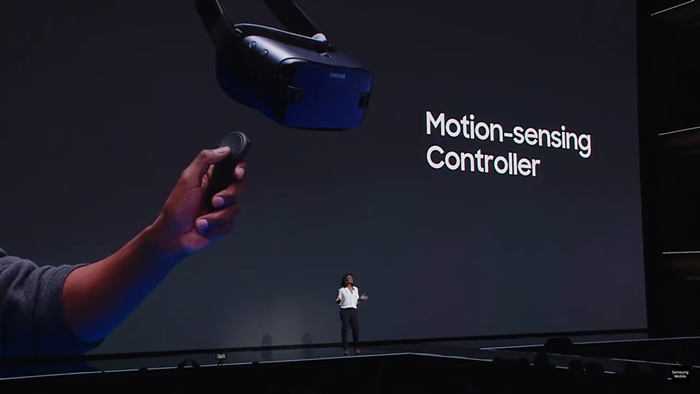 With the new "Galaxy" on the horizon, we also learn that anew Gear VR headset is made to be compatible with it. It looks pretty much the same as the last one, but now it has Motion-sensing Controller which allows you to control your vision to make your VR experience more immersive.
Both the new Gear VR and Motion Control are sold separately, with the latter being on sale for $39.99 (around RM177), or $129.99 (around RM575) if you plan to get both. It's also reported that if you pre-order the Galaxy S8 or S8+, you will get theses two goodies inside the bundle package.
Also, this #LOL #brilliantmarketing
#8 New Gear 360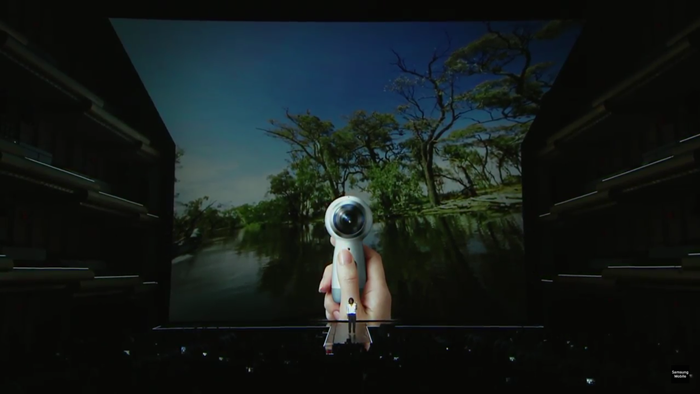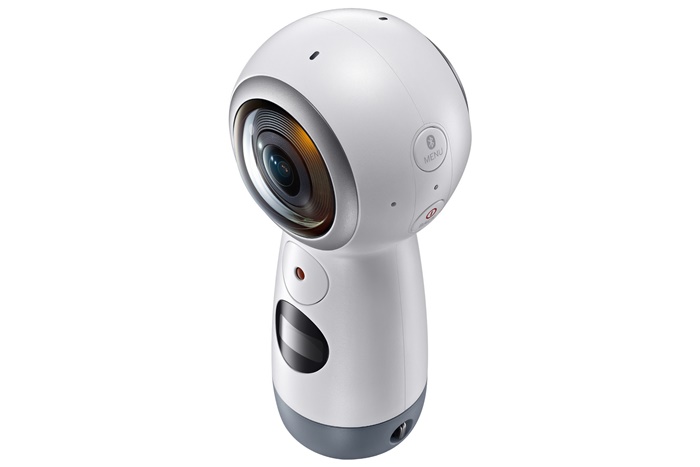 The new Gear 360 also got a new improvement, it's now more compact with a new design for you to bring around. It's also able to capture video in 4K resolution and even live stream on YouTube or Facebook in 2K. Moreover, it will be compatible with the Galaxy S7, S7 edge, Galaxy Note5, Galaxy S6, S6 edge, S6 edge+, Galaxy A5 (2017), A7 (2017) and even Apple iPhone devices as well.
So what do you think? Which one of these are your favourites? Let us know in the comments below and stay tuned for more Samsung news at TechNave.com.
P.S. - Pre-orders for the Galaxy S8 and S8+ will be available starting on 11-13 April 2017 in Malaysia. The pre-order package will also come in a bundle and will only be available in Midnight Black, Maple Gold, and Orchid Gray.