Trade your smartphone for a Samsung Galaxy S8 | S8+ and save up to RM2600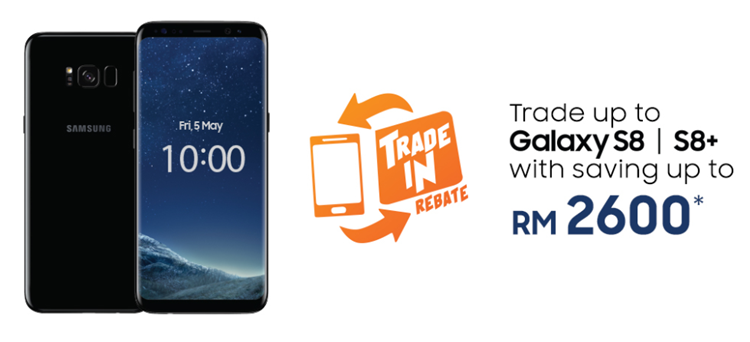 Have you always wanted a Samsung Galaxy S8 | S8+ but just couldn't afford it? Well, we have good news for you. All Senheng and senQ outlets nationwide are now having a campaign called Samsung Galaxy S8|S8+ Trade up Program and it allows you to trade in your old smartphones at a subsidised trade-up price.
However, there is a catch here. There are only a few selected smartphones that can be traded in for the Galaxy S8 | S8+, namely the Apple iPhone series, some old Samsung models, as well as the Huawei Mate and P series. Every customer is only entitled to one (1) time of this trade-up program when they trade in one (1) unit that is still in good working condition which includes an undamaged body or screen, IMEI certified (visit our tutorial here on how to do so) and others. Below is the list of selected smartphones for the trade up.
This is applicable to everyone in Malaysia (even foreigners residing here) but they must be at least 18 years old. Also apparently, Samsung employees, or anyone affiliated (related companies, distributors, retailers, advertising and campaign agencies) are not allowed (sigh).
The campaign will end on 31 August 2017. To learn more about the terms and condition, be sure to visit their website here.