Trump released executive orders to ban TikTok & WeChat, but what could this mean for other China apps?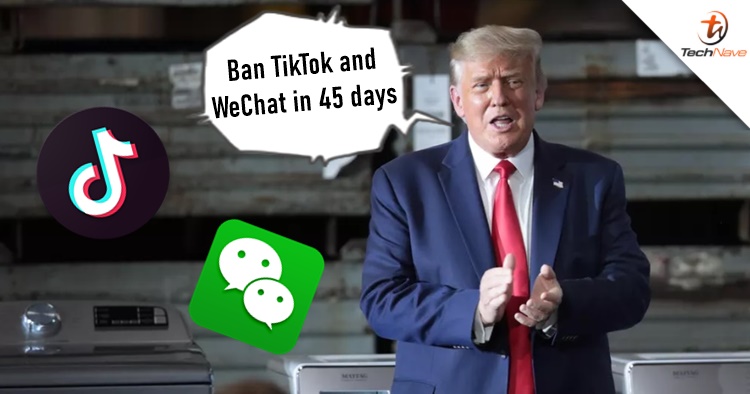 Tension for TikTok is rising as US President Donald Trump has just issued an executive order to ban the app in 45 days. It's not just TikTok though, as WeChat just got pulled into the situation as well for the same days given for the ban. That said, WeChat belongs to Tencent Holdings Ltd in China, so does this mean that the ban could extend to PUBG Mobile and other video game companies (partially) owned by them?
Before we answer the question, let's take a look at President Trump's executive order. According to the official statement, it reads that both TikTok and WeChat's data collection (which includes location data, browsing and search histories) "allow the Chinese Communist Party to access to Americans' personal and proprietary information". It also further states the data collection could "potentially allowing China to track the locations of Federal employees and contractors, build dossiers of personal information for blackmail, and conduct corporate espionage".
MORE: @realDonaldTrump has also signed a similar order banning transactions with WeChat. pic.twitter.com/Y4nVlCVBke

— Andrew Feinberg (@AndrewFeinberg) August 7, 2020
On top of that, the executive order also prohibits "any transaction by a United States person or within the United States" on the two apps within the period. But what about Microsoft's acquisition on TikTok? Won't that be undone from the executive order? Well, as for the transaction ban in TikTok's case, the statement is pointing towards ByteDance Ltd. only (who owns TikTok) so the process is still on-going. At the moment, both Microsoft and TikTok have not commented further on their negotiation.
Despite the surprise move on the WeChat ban, users of other Tencent related apps and video games don't need to worry about the transaction ban, as it is only solely related to WeChat and not PUBG Mobile, League of Legends (Riot Games) and Fortnite (Epic Games) for now. However, the transaction ban could mean that both TikTok and WeChat be removed on the Apple App and Google Play Store.
list of game and tech companies Tencent has stake in:

Riot Games (100%)
Epic Games (40%)
Supercell
Activision Blizzard
Bluehole
Ubisoft
Reddit
Discord
Huya
Douyu
Grinding Gear Games
Frontier Developments
Paradox Interactive
Funcom
Sharkmob
Fatshark
Kakao https://t.co/njItJiBTy4

— Rod Breslau (@Slasher) August 7, 2020
Should the US follow the India Government's footsteps and take an extra step, it could potentially affect the video game market severely since Tencent is related to various video game companies around the world. The India Government have already banned TikTok and other Chinese mobile apps (including Xiaomi, WeChat and others) for "stealing and surreptitiously transmitting users' data in an unauthorized manner to servers which have locations outside India". On the other hand, Australia might also ban WeChat but have not taken any action at the moment.
While we think that it's unlikely for TikTok to be banned entirely, this is kind of worrisome because whatever decision will be made in the future could have a domino effect on other countries and anything related to China. It will take a long time for the "cold war" between the US and China to cool down so we will be monitoring this closely. Until then, stay tuned for more trending tech news at TechNave.com.