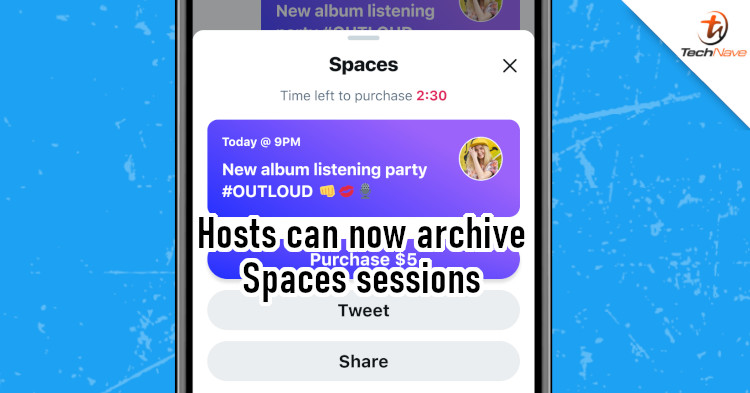 In 2021, a service that trended for a time would be audio chat rooms. One of them is Twitter Spaces, which seems to be the more popular choice now. Its audio chat rooms previously had no recording function, but that's no longer the case.
If you didn't know, Twitter already released the recording function for Twitter Spaces on iOS in October. But now the feature is also available on Android and PC via a web browser. Hosts can now enable recording before starting a Twitter Spaces session so that users can have an archive once the session is over.
Some updates on recorded Spaces:

▪️ The option to record a Space is available for some hosts on both iOS and Android.
▪️ The option to listen to a recording of a Space is available for everyone on iOS, Android, and now web!

— Twitter Support (@TwitterSupport) December 6, 2021
Of course, it still has some limitations. First, users can only listen to recordings that the host allows. The recording is also for the entire session, so you'll have to fast forward if there are specific moments you want to listen to. Fortunately, Twitter is already working on a clipping feature, which users can use to record those moments.
Twitter is putting in a lot of effort to improve Twitter Spaces. But is this something you'd regularly use? Share your experience with the platform in the comments, and do stay tuned to TechNave for more news like this.