Twitter accepting applications for Super Follows, could launch feature soon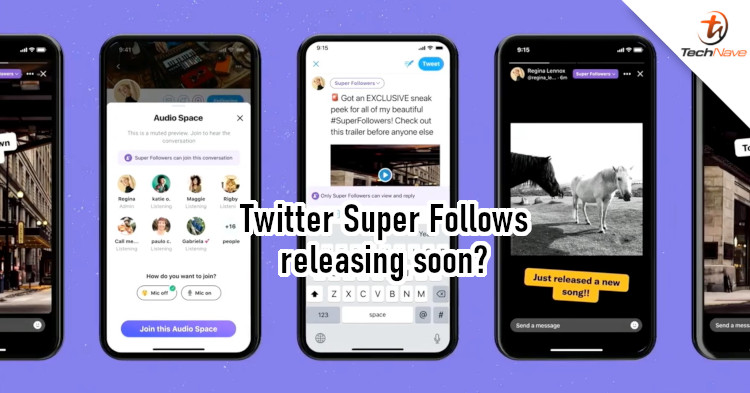 Earlier this year, Twitter unveiled a new subscription feature called Super Follows. The idea is to provide content creators (and Twitter) with another means to earn some extra income. Now, it seems the feature could be released anytime soon.
According to Jane Manchun Wong, Twitter has started taking applications for Super Follows. Users who want to apply must have no less than 10000 followers, have 25 tweets or more within the last 30 days, and are at least 18-years-old. The feature seems to allow for a wide variety of content, ranging from music and art to games and even adult content.
Twitter is working on Super Follows application

Requirements:
- Have at least 10000 followers
- Have posted at least 25 Tweets in past 30 days
- Be at least 18 years old

notably, "Adult content" and "OnlyFans" are mentioned in the category and platform sections https://t.co/qSEjh0ohm8 pic.twitter.com/yvkzx672V2

— Jane Manchun Wong (@wongmjane) June 6, 2021
But what kind of benefits do Super Followers get? Well, you'll get labels added to your username, have access to bonus content, and more. It's similar to signing up for a membership on a Patreon account or YouTube channel. Wong didn't mention when the feature would be released yet. But if Twitter is already accepting applications, it means they're already testing it and the official release could happen this year.
Of course, the feature could take very long to test or ultimately fail to gain traction. For now, we'll just have to keep an eye out for updates on this. But having said that, what do you think about Super Follows? Is it something you'd be interested in? Let us know in the comments, and stay tuned to TechNave for more news like this.