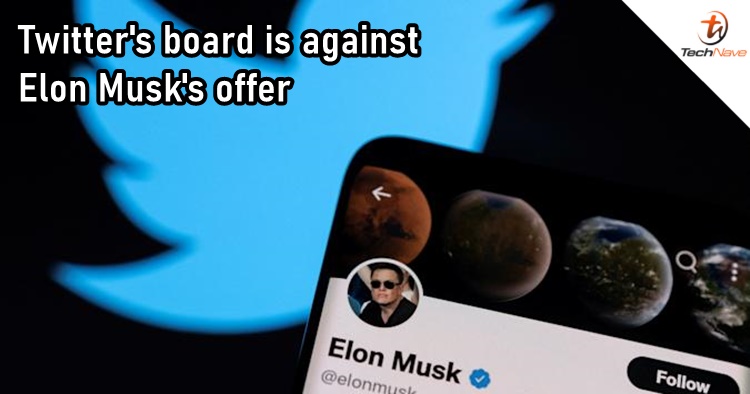 Photo courtesy of Engadget
Recently, the news of the world's richest person, Elon Musk, offering to purchase the whole Twitter went viral quickly. Now, the latest update has come, and it's telling us that Musk might not be going to close the deal with the social media company.
The Verge reports that the Twitter board has released an official statement clarifying their stance on the acquisition. From there, we can know that the board is against the deal, saying that they adopted the plan "following an unsolicited, non-binding proposal to acquire Twitter".
"The Rights Plan is intended to enable all shareholders to realize the full value of their investment in Twitter." Twitter's board added. "The Rights Plan will reduce the likelihood that any entity, person, or group gains control of Twitter through open market accumulation without paying all shareholders an appropriate control premium or without providing the Board sufficient time to make informed judgments and take actions that are in the best interests of shareholders."
It's worth mentioning that Musk still owns 9.2-percent of Twitter currently, being the largest individual shareholder. Earlier, reports were out claiming that he would join the board, but Twitter had later refuted the news. Musk had mentioned that he "would need to reconsider [his] position as a shareholder" if he failed to acquire the company.
What do you think about the news? Let us know your opinion by leaving a comment, and stay tuned to TechNave.com for more tech-related stuff.