U Mobile is among the most improved global networks in Opensignal's Mobile Network Experience Global Awards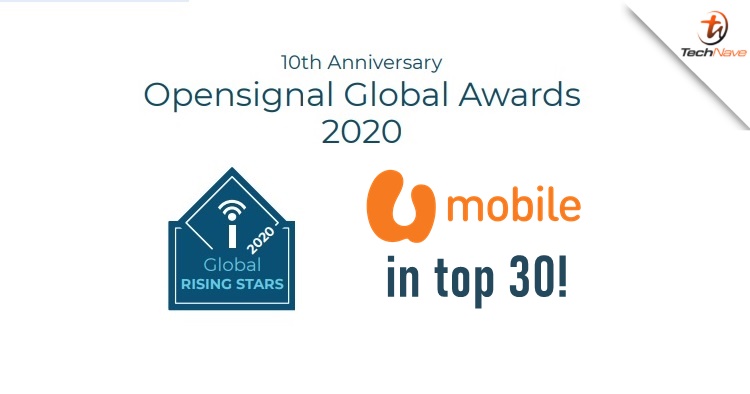 Just recently, Opensignal has just celebrated their 10th Year Anniversary and released a Global Mobile Network Experience Awards 2020 report online. As of September 2020, they took account of every telco company around the world by announcing almost every category from global winners to rising stars and many more.
Looking into the Global Winners and Leaders category, none of our local telcos was mentioned inside. However, in the Global Rising Stars category, U Mobile is the only most improved Malaysian telco in terms of Video Experience, Download Speed Experience, Upload Speed Experience, and 4G Availability. Being in the top 30 list, U Mobile was placed at number 7 for Video Experience and Download Speed Experience. For their Upload Speed Experience, the orange telco is placed at number 4.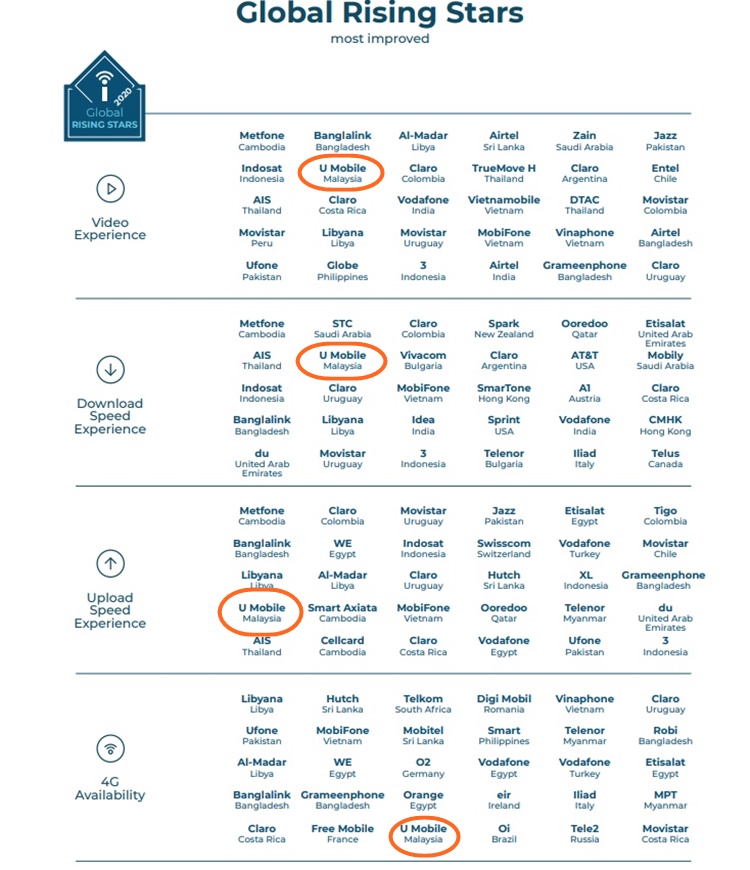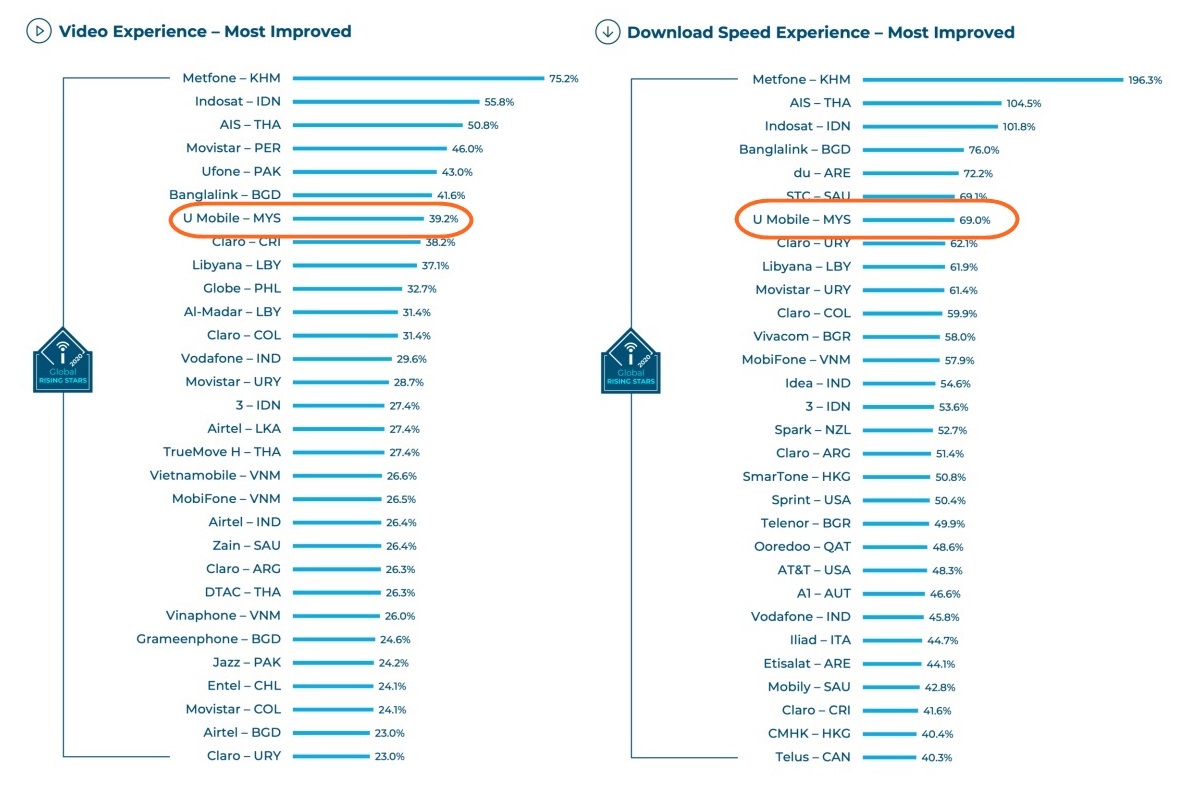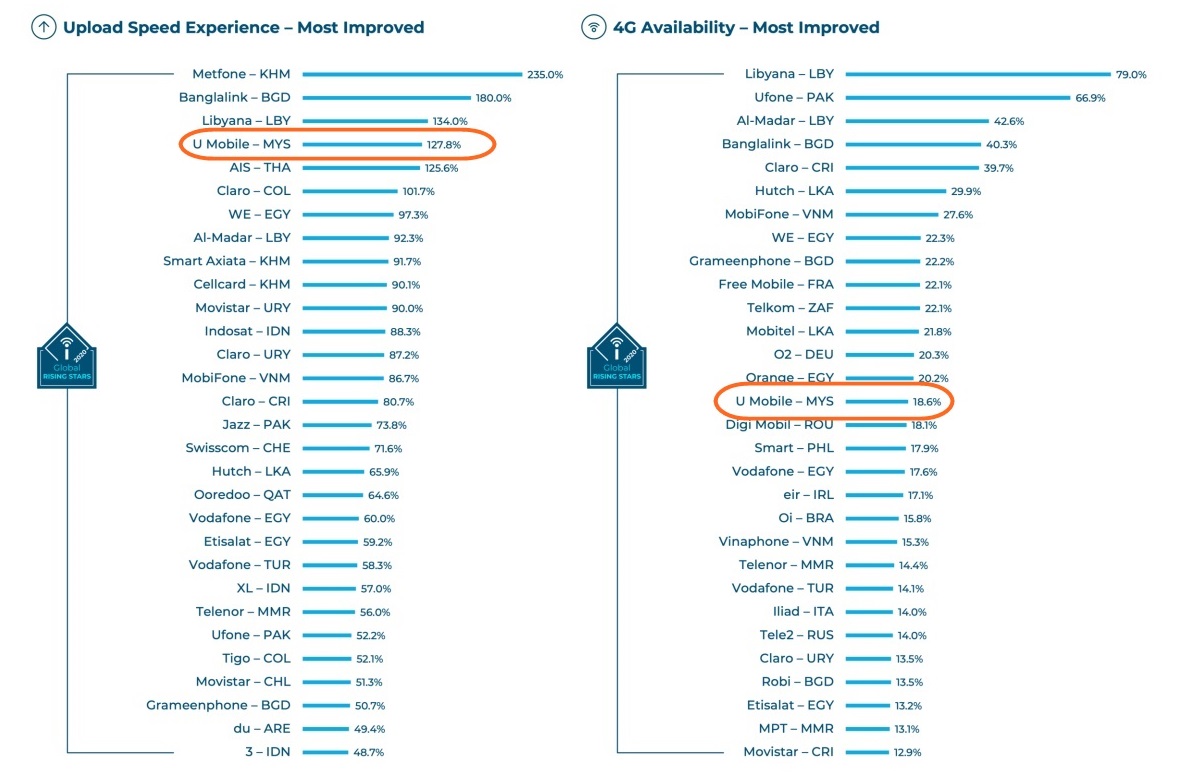 Statistically speaking, this a 39.2% improvement in Video Experience; 18.6% advance in 4G Availability; 69% better Download Speed and the percentage change was even more impressive for upload speeds, which rose by 127.8% in the same period — from 2.5 Mbps to 5.7 Mbps. It's pretty great to see U Mobile improving, but we (including Celcom, Digi, Maxis and unifi) still have a long way to catch up if we want to be in the Top Global Winners and Leaders. Just for your information, the least top download speed is 33.2 Mbps.
With U Mobile's improvement, we now wonder if they have surpassed any of the other local telcos. As of April 2020, Maxis was crowned the most dominant in Opensignal's Mobile Network Experience Report, as they excelled in Video Experience, Games Experience, Download Speed Experience, Upload Speed Experience, and Latency Experience. You can take a look at our news coverage here to refresh your memory.
If you want to check out Opensignal's latest report, you can visit the link here. Stay tuned for more trending tech news at TechNave.com.