U Mobile launches 4G LTE for almost all users

As teased earlier, U Mobile has finally launched 4G LTE on their networks. Offering up to 75Mbps speeds the service currently covers Bandar Sunway, Berjaya Times Square, Puchong and Taman Molek, Johor Bahru. While the coverage areas are still rather limited, U Mobile have done good on their claim of 4G for all by opening it up to Prepaid, Postpaid and Broadband users. This means you don't need to get a new 4G LTE SIM card to get on U Mobile's 4G LTE network. As long as you have an LTE capable device and a U Mobile SIM all you need to do is send 'LTE ON' to 28118.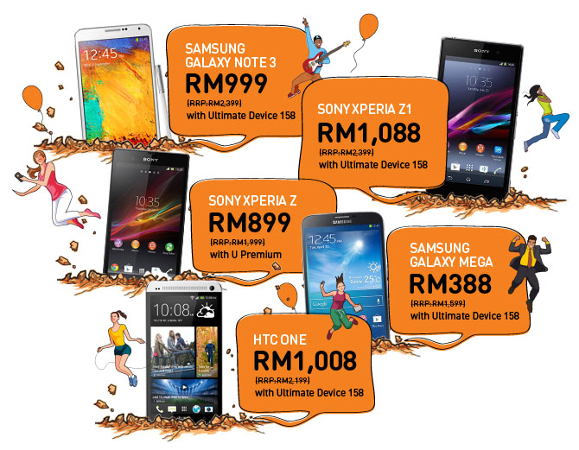 Unfortunately, there are other limitations to this as the current U Mobile 4G LTE network does not support the 1800Mhz band used by Apple iPhone or iPad users. Still, prices for U Mobile 4G LTE are quite affordable, starting from RM38 for the UMI38 prepaid plan all the way up to RM158 on the UD158 postpaid plan. As expected, U Mobile are offering LTE enabled devices and packages that include the Samsung Galaxy Note 3, Sony Xperia Z1, Sony Xperia Z, Samsung Galaxy Mega and HTC One with the Note 3 going from as low as RM999. For more information check out the U Mobile 4G LTE site.