Ubisoft unveils Hyper Scape, a battle royale game featuring a lot of vertical movement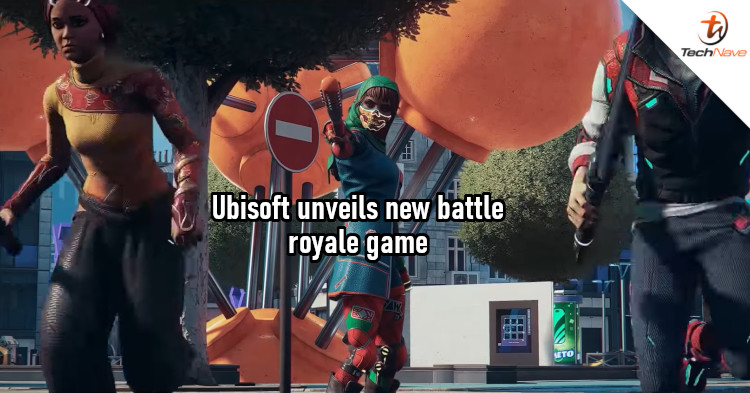 Remember the Ubisoft battle royale game that was rumoured a few days ago? Turns out that it's real after all, as Ubisoft has officially released an overview trailer for Hyper Scape that featured some gameplay. The publisher is now running a limited technical test for players from Europe and the US.
According to the game's official website, Hyper Scape will be available on PC, Xbox, and PS4. The game is expected launch within 2020, but the exact launch won't be decided until after the test phases. Ubisoft wants to ensure that the game is "in a spot where we are comfortable it meets the expectations of ourselves and our players".
Now, let's talk about the game itself. As mentioned, Hyper Scape is a battle royale game that supports up to 100 players in a massive 1km x 1km (according to scale) map. Set in a virtual city called Neo Arcana, the game features a lot of vertical movement. Specifically, you'll be jumping around a lot, which somewhat reminds me of Unreal Tournament. The game currently has 10 Champions you can choose from, though there doesn't seem to be any difference in picking one over another.
In terms of game modes, there will be two that's playable during the technical test phase: Crown Rush Squad and Crown Rush Solo. The former pits 33 squads of 3 players, while the solo mode is a free-for-all with 100 players. There will be a variety of weapons and hacks available to players, the latter of which will provide you with special abilities like teleporting or invisibility.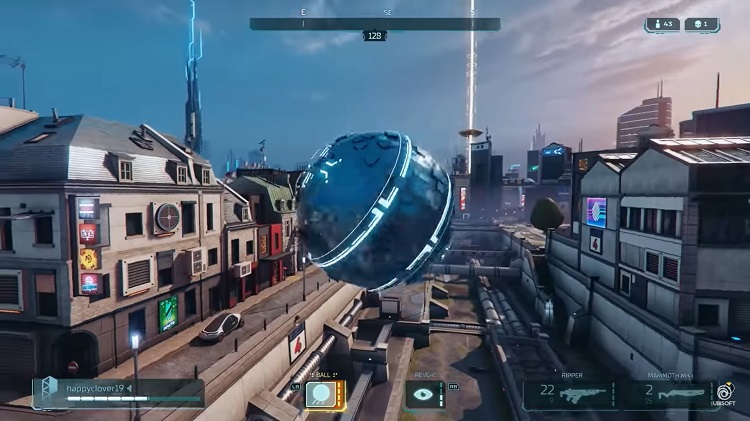 Hacks give you special ability like teleporting via balls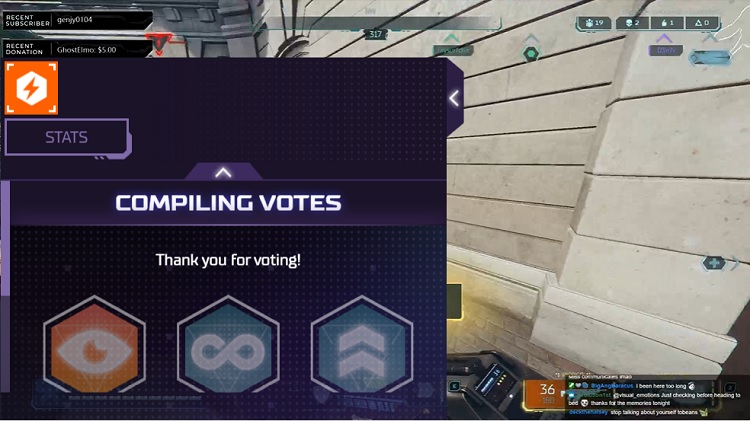 Twitch TV can directly vote for a match's battle events
Hyper Scape seems like it has great potential, but we can't quite judge until we see more gameplay footage. The technical test is already ongoing, so we can expect to see more soon. With that said, what are your impressions on the game so far? Let us know on our Facebook page and stay tuned to TechNave.com for more news.