Unleashing your creativity and conquer some landscapes with OPPO RENOgrapher contest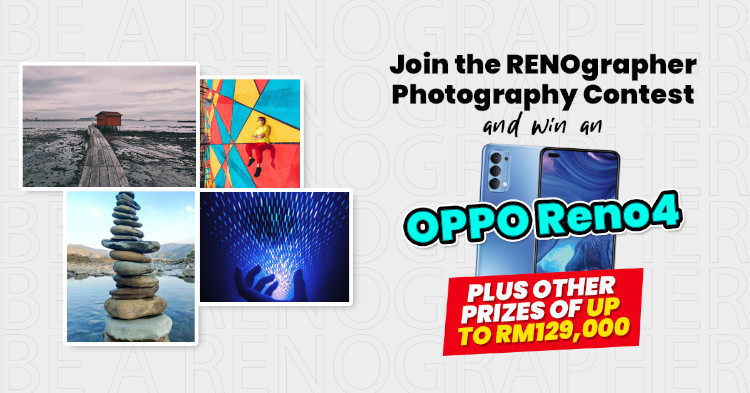 Another week of the Be A RENOgrapher mobile photography is upon us! In case you don't know about it, this is a contest hosted by OPPO where you stand a chance to win prizes of up to RM129000, including the OPPO Reno4 smartphone and island holidays in Pangkor or Langkawi. Of course, you will need to take some pictures and submit them to this Google Form (or this one for non-OPPO user).
But what pictures should you take? Last week, we covered two of the contest categories, so we'll talk about the other two this time. The two remaining categories are "Clearly Your Best Creativity" and "Clearly Your Best Landscape", which are quite self-explanatory. But let's take some time to discuss them and what kind of photos you may want to take.
Apply your creativity using everything around you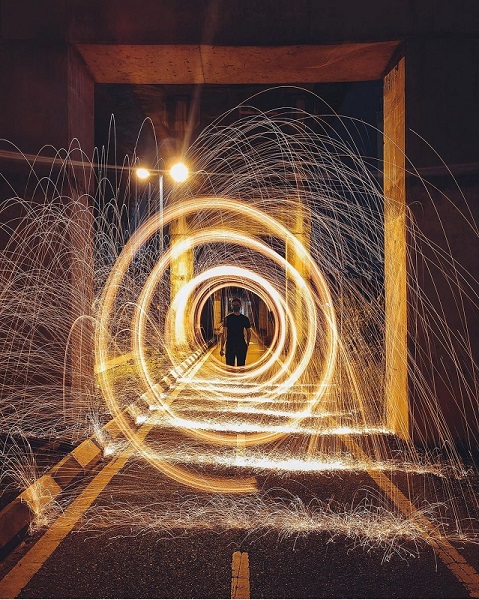 The term 'creativity' can be very subjective. But if you ask us, we think that creativity in photography refers to how you can use different things to take interesting photos. It's not just about how your subject poses for the shot, but also how you can use items like props or the environment to make something that stands out.
Since it's subjective, we don't have any specific tips we can give you here. In that case, let's take a look at the sample straight from OPPO to get some perspective. Here, the photographer used a building with a spiral staircase and took the shot from top-down via Pro Mode to achieve this effect. Good lighting and equipment like a gimbal might be required too. Pretty neat, don't you think?
Wonderful landscapes to awe the crowd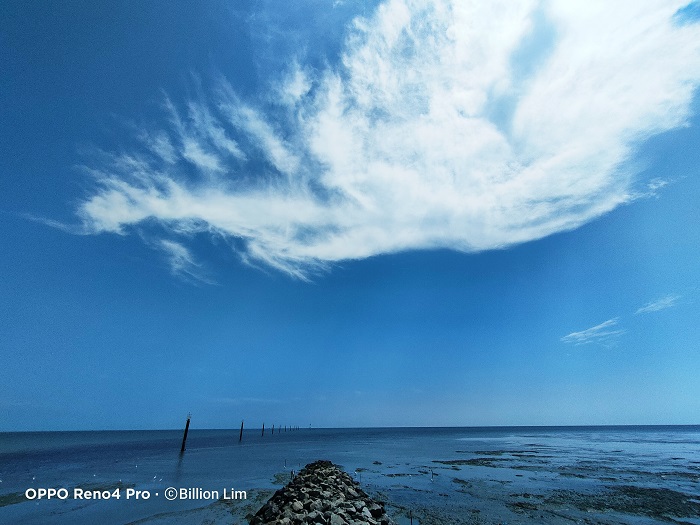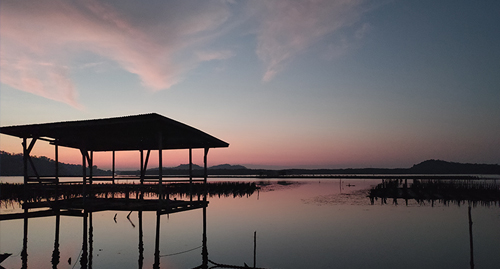 Then there are landscape photos, which you will most likely snap on a scenic trip or a holiday. When it comes to landscapes, there are a lot of different options you can go for. But generally, you'll want to capture a jaw-dropping scene. While travelling isn't overseas possible now, there are plenty of locations and local architecture that you can use as your subject.
For landscapes, patience is probably one of the few tips we can offer. The sample from OPPO shows a kampung's paddy fields at dusk. It's a nice picture that shows the tranquillity of kampung life. Pictures like that may require you to patiently wait at your chosen location because the phenomena (like a sunrise) happens at a specific time. You'll definitely need a tripod and carefully think about your composition too.
Of course, most smartphones these days come with features that can help you with such photos. For example, the Pro Mode in the OPPO Reno4 comes with a variety of adjustable settings, so you can capture the kind of photo you want. But the 48MP camera is not the only highlight for the phone. It also comes with a 6.4-inch 90Hz display, 256GB of internal storage, a sizable 4000mAh battery, and more.
If you want to take part in the contest, visit the website for more details. You can also share your personal photography tips in the comments below! For more articles like this, please stay tuned to TechNave.com.
Oppo Reno 4 Specs & Price >