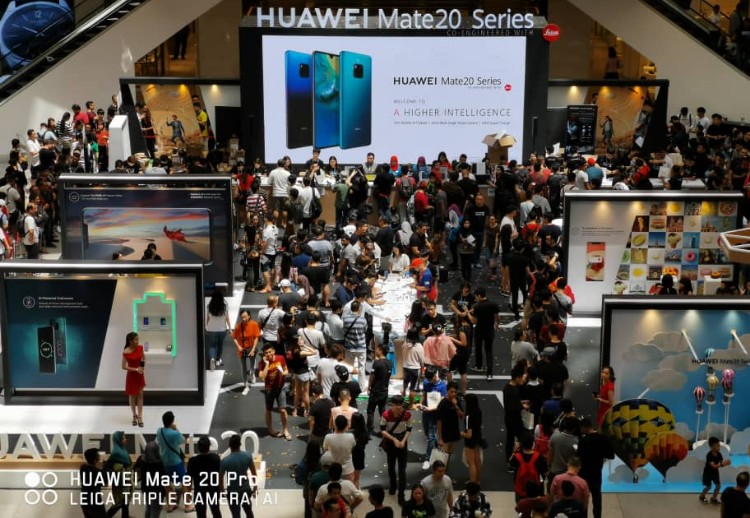 The sales launch roadshows for the Huawei Mate 20, Mate 20 Pro, MateBook X Pro and MateBook D have gone off with a bang. With huge crowds gathering at Pavilion KL, the Huawei Mate 20 and Mate 20 Pro came to Malaysia at RM2799 and RM3599 respectively.
Also coming to Malaysia was the Huawei MateBook X Pro with 8th Generation Intel Core i7 from RM6999. The MateBook X Pro with Intel Core i5 came in for RM4999 while the MateBook D got priced from RM2999. Freebies like a Bluetooth Mouse, Huawei Backpack, Leather sleeve case and one year Microsoft Office 365 subscription were also included.
Also on hand for the launch at Pavilion KL today was Dr Say Shaziril but the roadshow should continue until tomorrow. Other roadshows at Queensbay Mall Penang and AEON Mall Dato' Onn in Johor Bahru should continue as well, so if you'd like to take a closer look tomorrow you know where to go.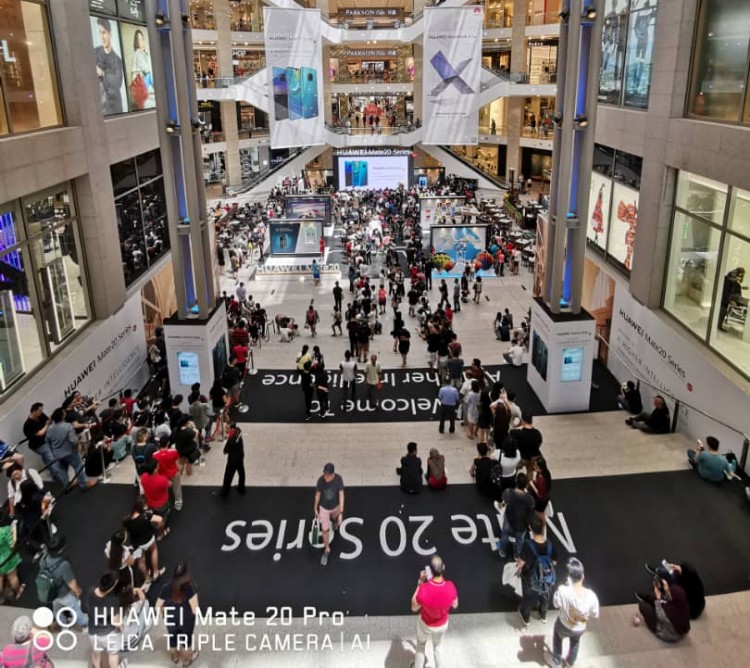 Long lines throughout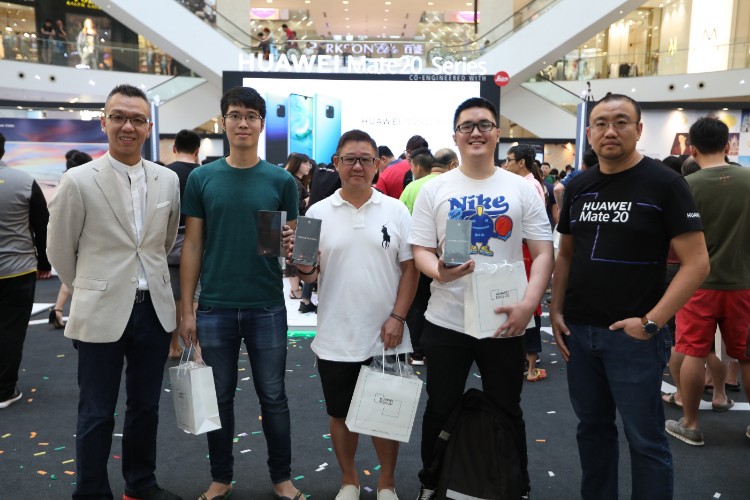 Bill Liu, Country Director of Huawei Malaysia and Matthew Ng, Deputy Country Director of Huawei Malaysia with the first 3 buyers of the Huawei Mate 20 series in Malaysia
(Update) While Huawei Malaysia were well prepared for the huge crowd of Huawei Mate 20 series users, the Huawei Matebook series unexpectedly sold out on the first day of sales. As such, those who pre-ordered a MateBook can still come collect their laptops at the roadshows ending tomorrow, but new customers will have to place bookings at the roadshows and all HUAWEI Experience Stores. In addition, customers can also purchase the HUAWEI MateBook series at SenQ and Lazada online stores.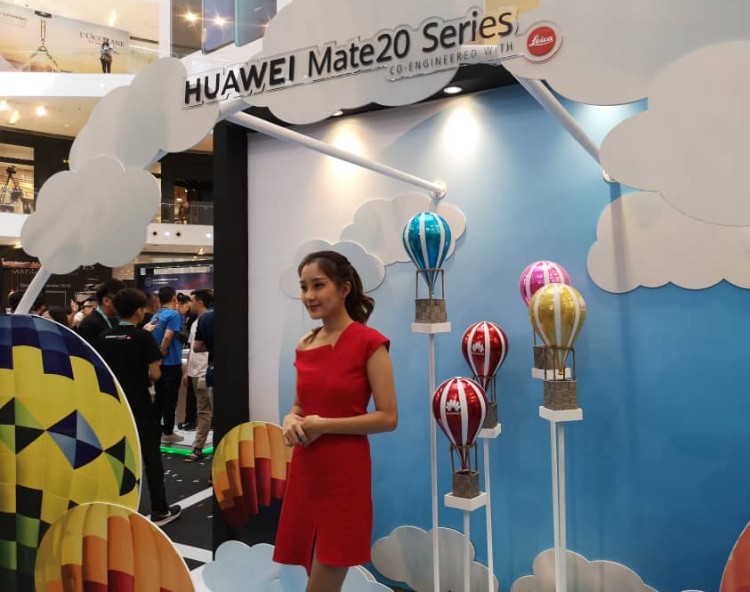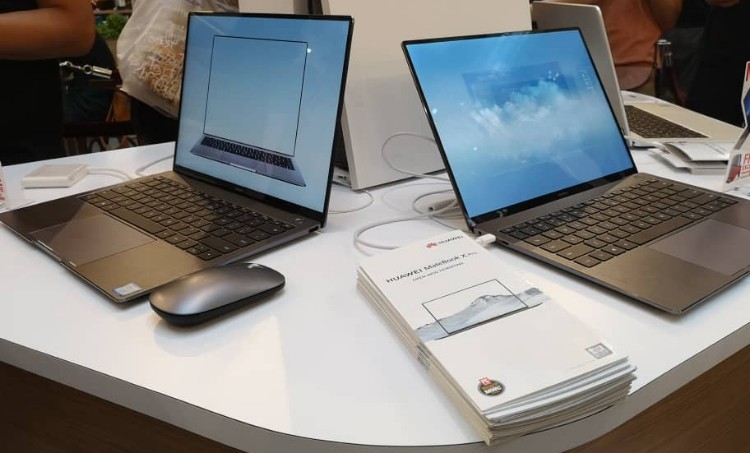 The Huawei MateBook X Pro and MateBook D were also available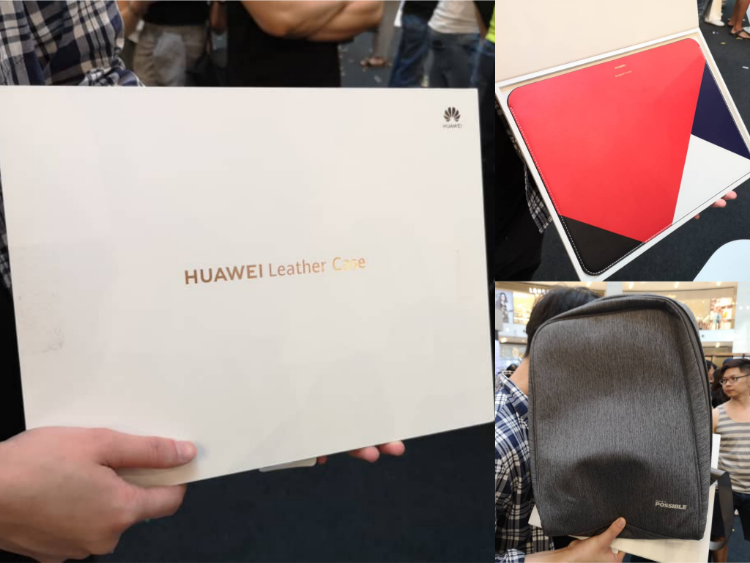 Some of the freebies that come with the Huawei MateBooks