(Updated) Disney+ Hotstar's "additional" subscription plans in the Apple App Store explained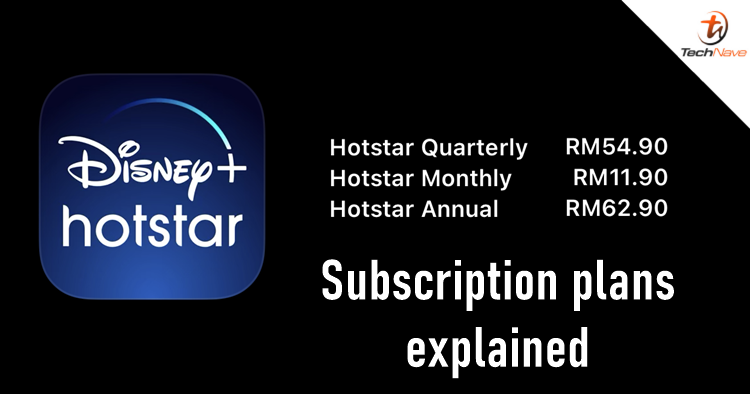 Updated: Disney+ Malaysia has reached out to us to clarify the confusion. They said at present, there is only one plan for consumers in Malaysia who are subscribing directly from Disney+ Hotstar, which is RM54.90 for three months. The monthly and annual pricing reflected in the app is the pricing for Indonesia. Since Indonesia is also using Disney+ Hotstar, their monthly and annual package plans are also reflected in the Apple App Store.
As most Malaysians know by now, Disney+ Hotstar has been officially launched in Malaysia on 1 June 2021. While there were several complaints of server load for registration (as seen in the official Facebook page comments), we also found out that Disney+ Hotstar may have two more hidden subscription plans.
Spotted by a local movie reviewer, @zhafvlog on Twitter, he shared that the Apple App Store has listed the In-App Purchases pricing which includes the quarterly promotion that was originally promoted. However, the section also showed us two more plans which are Monthly and Annual that cost RM11.90 and RM62.90 respectively. This apparently made the poster upset and more questions from us.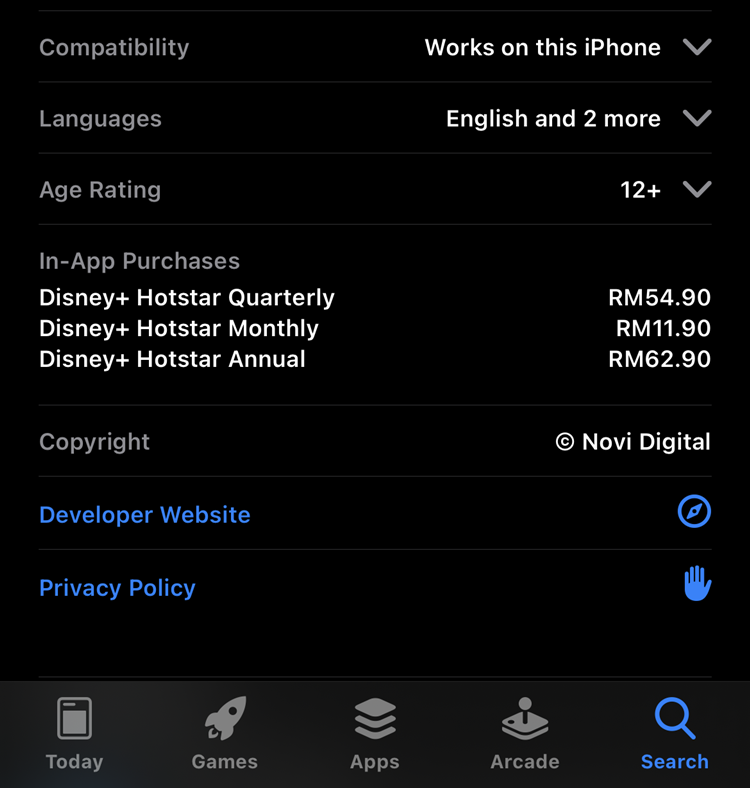 A month ago, we have been told by Disney+ Hotstar that this was the only plan introduced for the Malaysian market (also stated in the FAQ). Back then, we were wondering if there would be any other plans which seemed to be the case until the app released. So this proposes two possibilities:
The Disney+ Hotstar Quarterly subscription plan is only temporarily

The two unannounced subscription plans will be revealed at a later date
While we are fine with the two unannounced subscription plans, it does feel like Disney+ Malaysia "forced" the customers to do so. This is because if you compare all the plans, the Annual package is definitely the most cost-efficient only because it only cost RM5+ per month (definitely the preferred option for most Malaysians). Moreover, customers may want to have a trial run first before deciding, which both Netflix and Apple TV offer.
Perhaps Disney+ Malaysia will address this hidden cost soon but for now, we can only choose the quarterly subscription plan. By the way, if you are wondering which TV streaming service should you subscribe to, we made a comparison list of all the popular ones in Malaysia here. Stay safe and stay tuned for more trending tech news at TechNave.com.