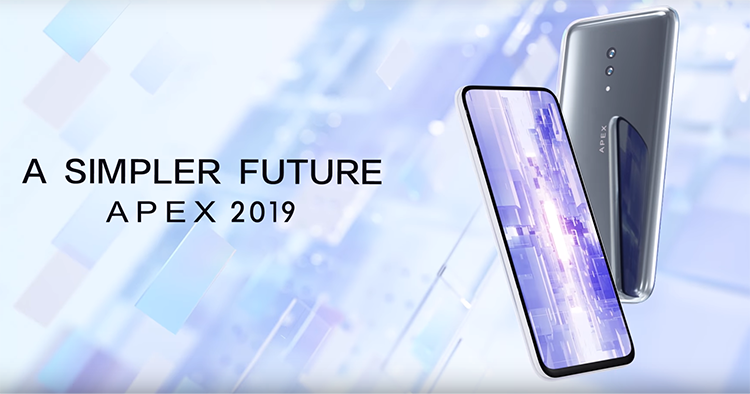 Vivo has always been innovative when it comes to smartphones. By innovative I mean they have created a smartphone that features absolutely no ports, no selfie camera, no buttons and a fingerprint reader that can be used on the whole screen which is the vivo APEX 2019. Did I mention that this device is coming to Malaysia? The local media here in Malaysia has just received invitations to check out this interesting concept phone next week.
The vivo APEX 2019 is a smartphone that is basically one slab of glass which makes this device pretty interesting. Want to charge your phone? You're not going to find a USB-C port or even a micro USB. Instead, what you're going to find on the back of the device is a magnetic conductive charger. Buttons are replaced with touch or capacitive areas which works kind of like the button found on the iPhone 7 and above. Oh here's something even better - the phone doesn't even have camera bumps.
No speaker grills or mics can be seen on the device either which is pretty baffling to me. The speakers are placed behind the display itself which vibrates the screen. Speaking of displays, the entire display is actually a giant fingerprint reader. You can place your finger on any part of the screen and it unlocks your phone unlike how most devices require you to place your finger specifically on one part of the phone. Now comes an important question: How on earth do I slot in my SIM card? My guess is that the device probably utilizes eSIMs but who knows.
The vivo APEX 2019 comes with pretty impressive tech specs. Powered by the Snapdragon 855, this device comes with a huge 12GB RAM and 512GB of internal storage. Also, the promo mentions that the device may be released with 5G so that's something to look forward to as well. However, do note that the tech specs may be different when the device is introduced in Malaysia. Just so you know, the vivo APEX 2019 was launched in China on the 24th of January. Other than that, no other tech specs or features is known about the device but we'll be sure to update you when we find out on TechNave.com. Do you think this phone is interesting?