Vivo V5 Plus to be revealed this month with dual selfie cameras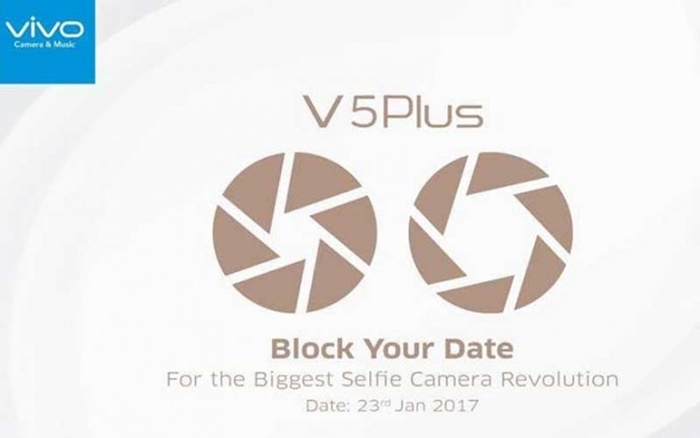 When the selfie king phone (check out our review here), Vivo V5 was launched during November last year in Malaysia, words have it that the vivo V5 Plus version would be released in the following month but it didn't happen. However, now we can confirm that the plus variant will make an appearance this month, starting with India on 23 January 2017.
Looking at that teaser poster, the V5 Plus is actually bringing the dual camera at the front instead of the back. While it does seem to be a bit overkill, we will have to wait and see what Vivo has to say about this, we think one of the lens should serve as a wefie mode and it makes sense, but this is just speculation as there are no official tech-specs yet.
The V5 Plus is not the first to come up with a dual selfie camera, for it was the Lenovo who did it first with the Vibe S1 back in November 2015. Stay tuned for more Vivo news at Technave.com.
[Source]
Vivo V5 Plus Specs & Price >