What features should a smartphone have for it to be a great movie streaming device?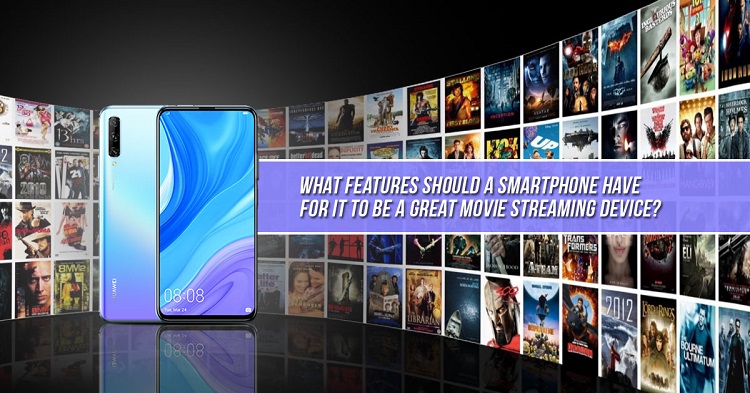 There are many of us that do everything on our phone. Want to catch up on the latest TechNave news? No problem, turn on a browser on your phone and you're good to go. Looking to game? Piece of cake; whip out your smartphone and you can play Call of Duty: Mobile. Even movie streaming is not an issue.
But what kind of traits or features would make a smartphone a great movie streaming device? Well, we think there are 3 main factors you need to consider and we'll talk about them below.
A BIG screen - The main stage for your favourite movies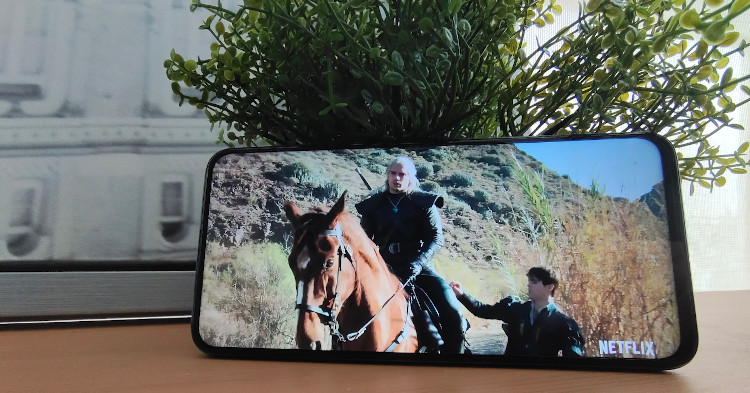 When it comes to watching movies, bigger is always better. Considering the average of screen sizes these days, you will want the phone's display to be at least 6.2-inch, or larger. It's even better if there are no notches in the way. This ensures that you'll get a more immersive experience when streaming movies on the smartphone.
Another point to consider is the max resolution of the screen. You'll want it to have at least 1080p to ensure good ppi (pixel per inch) density so you'll see more detail. It's also important for sites like YouTube that would limit a video's resolution to 720p if you don't have a 1080p screen.
Battery life - Long enough for you to binge in peace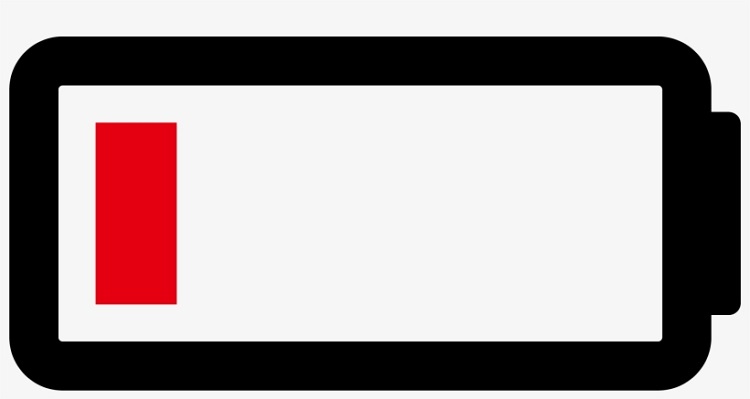 Don't want to see this while streaming!
The next factor is pretty straightforward: Battery longevity. If you're planning to binge on The Witcher when it releases on Netflix soon, the last thing you want is the phone dying on you. In other words, the phone you choose needs to have a battery big enough to last a few hours when watching videos. Around 3800 mAh and above is what you should aim for and the bigger the battery the better.
Storage - Sufficient space to store your content
Sometimes you're not streaming from a platform. You may want to download a series from Netflix for offline viewing, or watch something you recorded during your travels. For those times, a large storage capacity is what you'll need. Considering the file sizes for even 1080p videos, the phone of your choice should come with at least 128GB. This should be enough to store an entire season of shows, in case you want to have something to watch on a flight or long commute.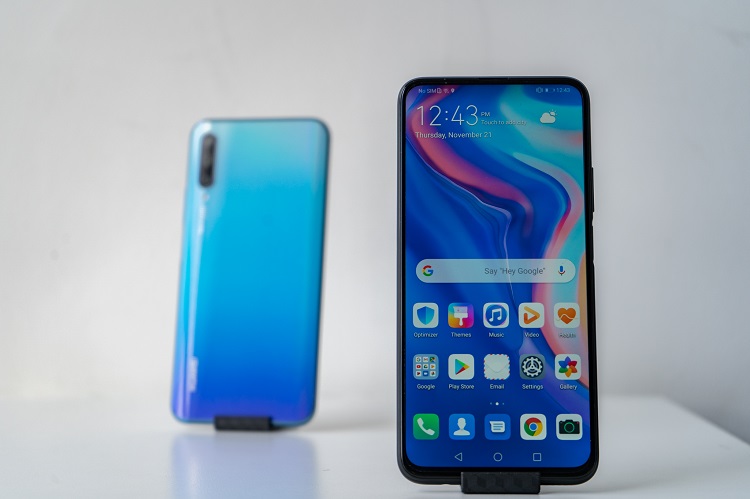 Does your device fulfill all of the above? If so, then you already have a great device for movie streaming. But if you don't, the Huawei Y9s has all of those and more. This smartphone features a 6.59-inch display running on 2340 x 1080 resolution (391 ppi), it has a large 4000 mAh battery and 128GB of internal storage. In addition, it also has a Kirin 710 chipset with an 8-core CPU, 6GB of RAM, and a 48MP main camera. The best part is that all of that can be yours for RM999, which is quite affordable for many people.
Is the Huawei Y9s something on your radar? If you're looking for similar tech specs at a more affordable price there's also the Huawei Y9 Prime 2019 at just RM799. These phone were made available in Malaysia recently so you can get a closer look at it at any Huawei Experience Store. Also, let us know what you look out for in a movie streaming device on our Facebook page and stay tuned to TechNave.com for more news.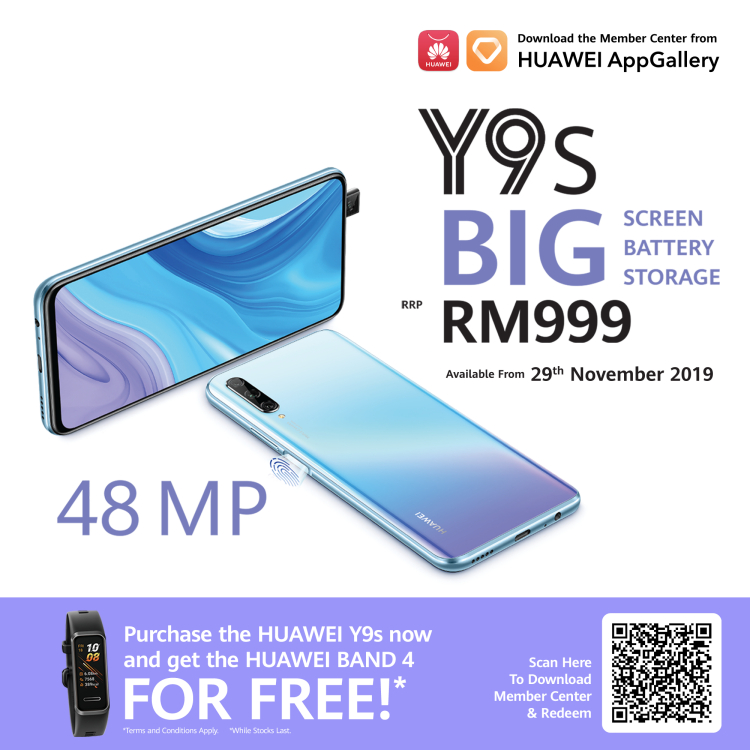 Huawei Y9s Specs & Price >