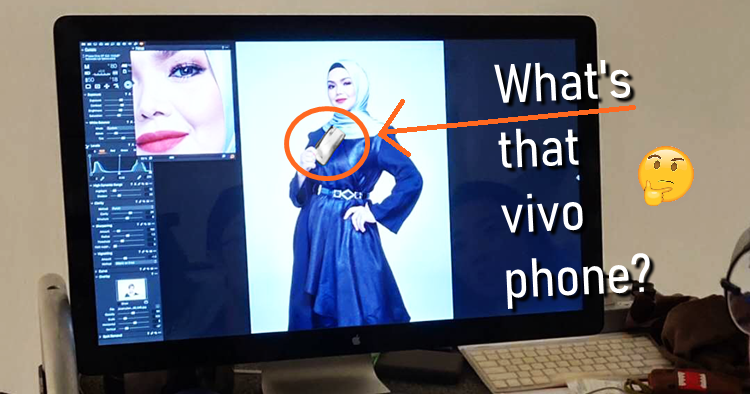 Previously, we posted news about Dato Sri Siti Nurhaliza returning as a brand ambassador once again for vivo Malaysia. We also speculated about which vivo phone she will be representing and since we got some behind the scenes photo shots of her, let's turn on our CSI mode and investigate.
On vivo Malaysia's Facebook page, they posted four pictures of her with the caption "Let the photos speak for themselves." which obviously hints it as a selfie-focused smartphone. Based on vivo's smartphone lineup, the V series is the one that targeted towards the selfie lovers which brings to our attention of the V15 Pro that's coming soon on 20 February 2019 (the same date as the upcoming Samsung Galaxy S10 series, COINCIDENCE? I DON'T THINK SO).
The behind the scenes photos from Facebook

ENHANCE!
Initially, we thought it was the vivo APEX 2019 but it turns out to be a concept device so we are scrapping that idea off. Furthermore, when we were zooming into the unknown vivo phone, the camera setup on the rear looks rather long which matches the leaked photos of the protective casing. It's a bit weird that there's no pop-up camera when she was taking a selfie too but that would give away a big hint if they do that. Moreover, from the two behind the scenes photos, it seems there are also two confirmed colours which are gold and black.
The V15 Pro is also rumoured to have a mega 32MP front camera as well so that's something to look forward to. But what vivo phone do you all think she was holding? Let us know in the comments below and stay tuned for the official vivo news at TechNave.com.